March 10, 2023 10:59 am
Saudi budget records a $27.68 bn surplus in 2022
Saudi GDP rose 5.5% in Q4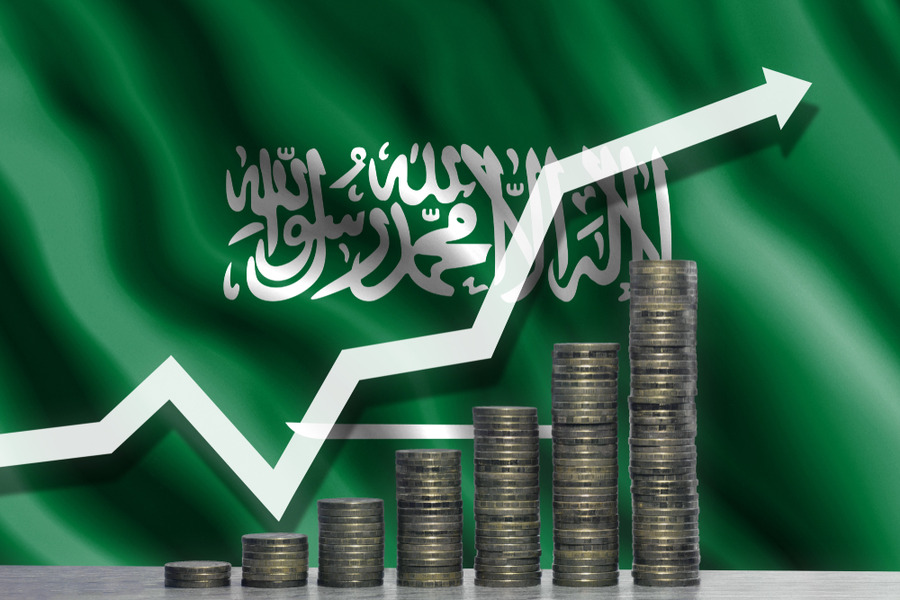 Saudi Arabia's budget is in surplus
Saudi Arabia achieved a budget surplus of 103.9 billion riyals ($27.68 billion) in 2022, a 13 percent increase over previous estimates, due to higher oil prices boosting government revenues.
According to the Saudi Ministry of Finance, the Kingdom's real GDP increased by 8.7 percent in 2022, resulting in a budget surplus for the first time in nearly a decade.
The Kingdom previously estimated that it would have a surplus of 102 billion riyals, or about 2.6 percent of GDP, in 2022, but that it expected a smaller surplus in 2023.
Total Saudi revenues in 2022 were approximately 1.27 trillion riyals, a 31 percent growth over 2021 and slightly higher than expected.
Total oil revenues in 2022 amounted to around 857.3 billion riyals, a 52 percent increase over the previous year.
According to a Ministry of Finance report, non-oil revenues rebounded in the fourth quarter, increasing 19% from the same period the previous year, outperforming oil revenues, which increased 17%.
Total spending in 2022 surged to 1.16 trillion riyals, up 12% from the previous year.
Saudi Arabia had a fiscal surplus in the first three quarters of 2022, but showed a deficit of 45.7 billion riyals in the fourth quarter as OPEC+ reduced its oil production.
At the end of 2022, the Kingdom's total public debt was just over 990 billion riyals.
The Saudi Ministry of Finance revealed estimates for the Saudi budget for 2023, which include surplus expectations of 9 billion riyal ($2.39 billion) slus.
The ministry said it expects to achieve revenues of 1.123 trillion riyals ($298.6 billion) next year, compared to expenses at 1.114 trillion riyals ($296.2 billion).
Read more: Saudi records budget surplus of AED 149 bn in first 9 months
Growth figures in 2022
Furthermore, according to the General Authority for Statistics in Saudi Arabia, the Saudi economy grew by 5.5 percent in the fourth quarter of 2022 compared to the same period a year ago, as non-oil activities boosted overall growth.
Non-oil activities increased by 6.2 percent on a quarterly basis, outpacing the 6.1 percent increase in oil activities.
Oil and gas activities accounted for less than 30% of GDP in the fourth quarter, as non-oil and gas sectors continued to gain momentum.
In the fourth quarter, government services contributed 15.2 percent of GDP, the second highest contribution after oil and gas.
Over the next three to five years, the kingdom anticipates non-oil GDP growth of 6% or higher.
Moreover, a survey observed the non-oil business sector in Saudi Arabia rose  in February to its highest level in eight years, owing to a strong boom in demand and an optimistic economic outlook.
For more on economy, click here.
Exclusives