July 29, 2022 1:52 pm
Saudi energy minister, Russia's Novak meet ahead of OPEC+ meeting
Will OPEC+ raise output at its next meeting?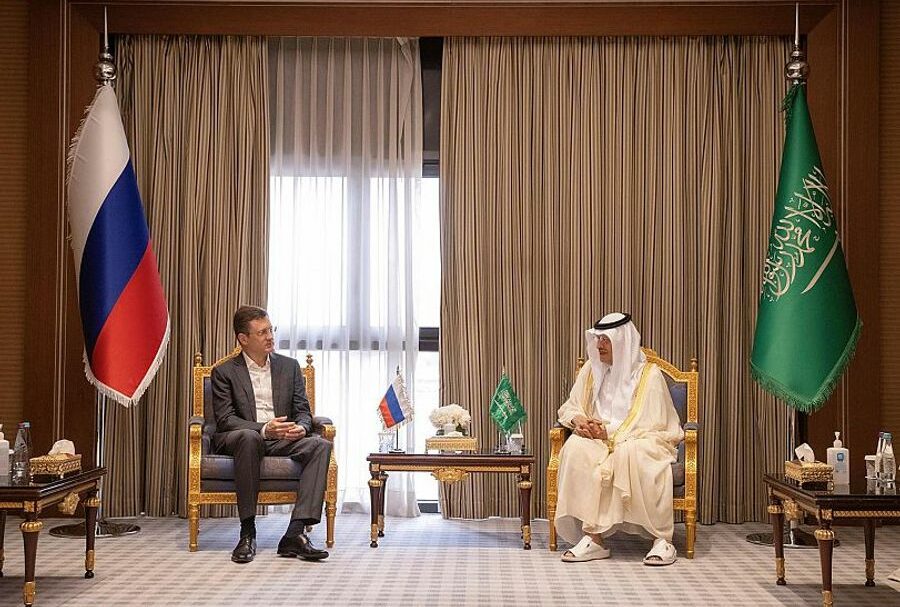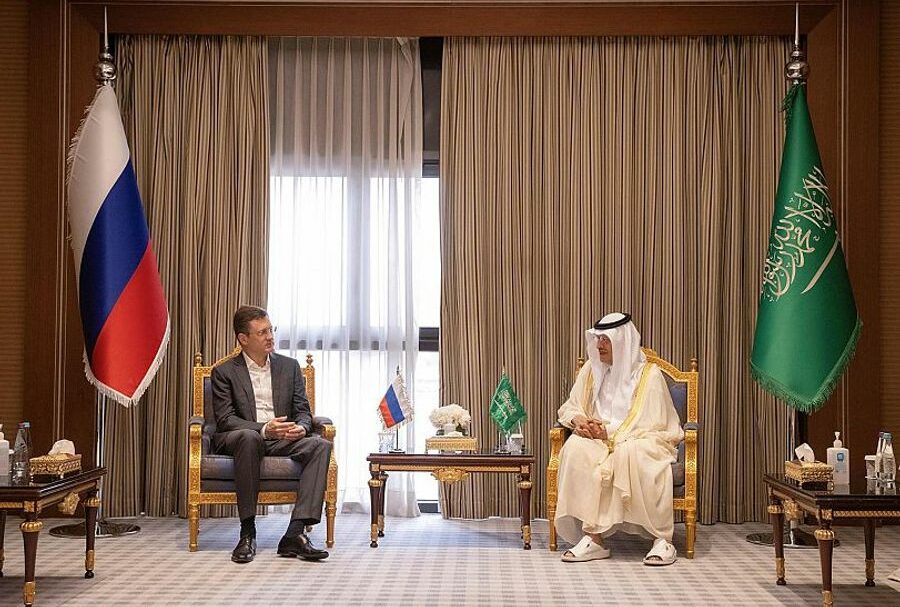 A photo from the meeting
Saudi Arabia's Energy Minister Prince Abdulaziz bin Salman met Russian Deputy Prime Minister Alexander Novak on Friday in Riyadh.
The two discussed the latest developments in the work of the joint Saudi-Russian committee and discussed opportunities for cooperation between their countries, according to the Saudi Press Agency (SPA). 
Their meeting came ahead of an OPEC+ meeting set for Aug 3, which will be a key factor in the market.
The question is whether the alliance will meet US President Joe Biden's "ambition" to increase production to calm the market, or whether it will disappoint him. Biden is hoping that his attendance at the Jeddah Security and Development Summit will have a positive impact on the OPEC + decision.
According to OPEC + sources, the alliance will consider maintaining current production levels for September; however, two other alliance sources stated that a slight increase in production would be discussed.
A senior official in the US administration said Thursday that the government is optimistic about the OPEC + meeting, adding that the increase in production may contribute to stabilizing the market.
Exclusives