Saudi's foreign direct investment (FDI) flows have doubled since 2015. This comes after the kingdom has adopted a new methodology for counting and publishing data since October last year.
Following that initiative, the Ministry of Investment announced updated statistics. It revealed that the country ranks 10th among the G20 economies with $33 billion in foreign direct investment flows. It also reported that Saudi foreign direct investment balance has reached a total of $207 billion as of last year.
The new methodology was approved by the International Monetary Fund (IMF) and the United Nations Trade and Development Organization (UNCTAD). It relies on analyzing financial statements to reach highly accurate annual statistics. Meanwhile, the previous methodology relied on calculating the accumulation of flows based on estimates.
Analyzing over 10,000 Saudi foreign companies
The new methodology and updated figures for foreign direct investment came after about 18 months of collaboration between the Ministry of Investment, the General Authority for Statistics, and the Central Bank of Saudi Arabia. That is after ensuring that it fell in line with international best practices represented by the IMF Balance of Payments and International Investment Position Guide.
Within the methodology's new framework, the responsible team analyzed data from more than 10,000 foreign companies. That includes over 70,000 financial statements, from the years 2015 to 2022. Following that, the new data on Saudi's foreign direct investment balance are as follows:
SAR413 billion in 2015
SAR508 billion in 2016
SAR514 billion in 2017
SAR562 billion in 2018
SAR576 billion in 2019
SAR585 billion in 2020
SAR670 billion in 2021
SAR775 billion in 2022
Foreign investment flows
In 2015, foreign direct investment flows amounted to SAR64 billion. Whereas in 2016, they increased to SAR111 billion. In 2017, they recorded a total of SAR27 billion, and in 2018, SAR71 billion. Meanwhile, In 2019, foreign direct investment flows amounted to SAR32 billion, and in 2020, they recorded SAR30 billion. In the last two years, foreign direct investment flows recorded SAR100 billion and SAR122 billion.
Despite the impact of the COVID-19 pandemic, updated data showed an increase in foreign direct investment in Saudi Arabia. That is especially the case since the launch of the Saudi Vision 2030.
Under the new and improved methodology, the foreign direct investment balance reached SAR775 billion ($207 billion) in 2022. This places Saudi Arabia in 16th place among the economies of the G20 countries. It represents a downward correction of the data that was estimated under the previous methodology at about SAR1 trillion. This accurately reflects the reality of foreign direct investment in the Saudi economy. Moreover, it confirms the extent of transparency that Saudi Arabia adopts in calculating its indicators.
As for foreign direct investment flows, they amounted to about SAR122 billion ($33 billion) in 2022, double that of 2015. This made Saudi Arabia 10th among the G20 economies in 2022. That is compared to SAR30 billion which were published using the previous methodology.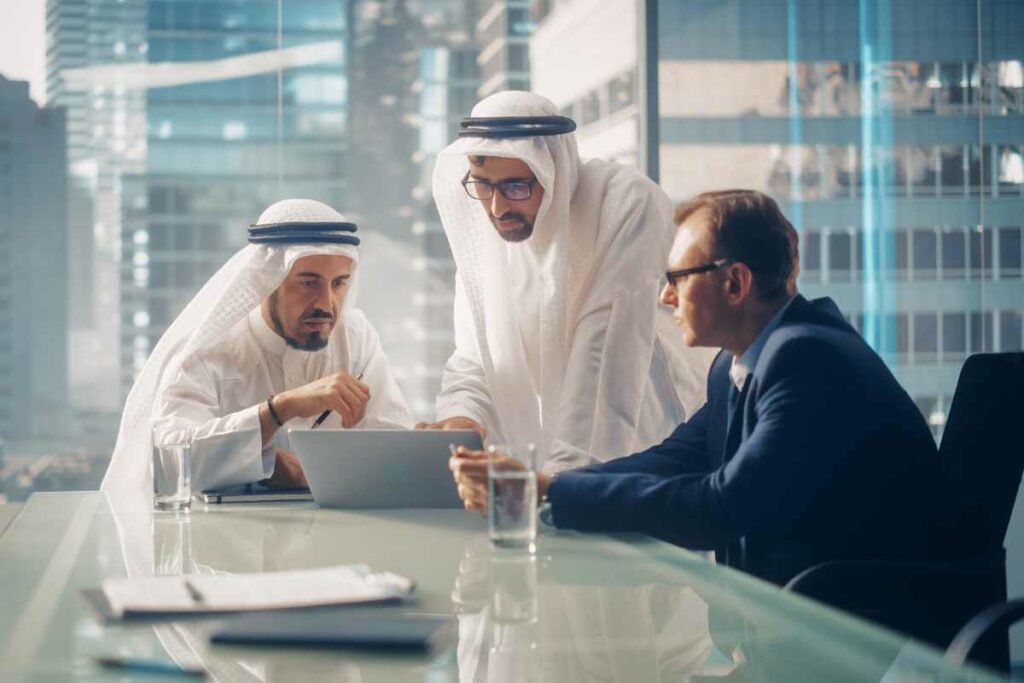 Creating an investment environment
Following the launch of the new methodology, Saudi Minister of Investment Engineer Khalid bin Abdulaziz Al-Falih, said: "Saudi Arabia is committed to creating the best investment environment in the world in all aspects. That includes working with a transparent and world-class methodology for compiling and calculating foreign direct investment statistics."
He added: "Investors enter the Saudi market with confidence because Saudi Arabia's economy is the largest in the Middle East and the Arab world. It is one of the twenty largest economies in the world. Also, the Saudi market is characterized by rapid growth and strategic location. This makes it an excellent platform for accessing active and growing markets throughout the Middle East and beyond. The updated data published according to the new methodology, along with programs and initiatives to communicate with investors, will allow us to respond to changes in the investment environment. We will be able to make the necessary adjustments to attract more investors and maintain our relationship with them."
Notably, high-quality data is essential for tracking investment performance, which represented about 25 percent of the kingdom's 2022 GDP. It is expected to reach 30 percent of the total Saudi GDP by 2030.
Read: Saudi launches 'Visiting Investor' visa to attract investments
Adopting a more precise methodology
In addition to being more accurate, the new methodology ensures that investors obtain accurate and detailed data. Then, they can utilize this data to make their investment decisions. The updated data will provide the opportunity to view more than 20 new indicators related to foreign direct investment. Indicators include the foreign direct investment balance and inward foreign direct investment flows. The data is categorized by economic activity, source country, controlling country, and administrative regions in Saudi Arabia. This, in turn, will help identify promising investment opportunities in priority non-oil sectors, as well as attract more investors.
The updated series of foreign direct investment statistics in Saudi Arabia (quarterly and annually) will be available online. Investors will be able to view them on the General Authority for Statistics website before the end of this year.
For more news on the economy, click here.