January 10, 2023 10:26 am
Saudi allows some companies to operate without local HQ
Operations of foreign companies should not exceed SAR 1 million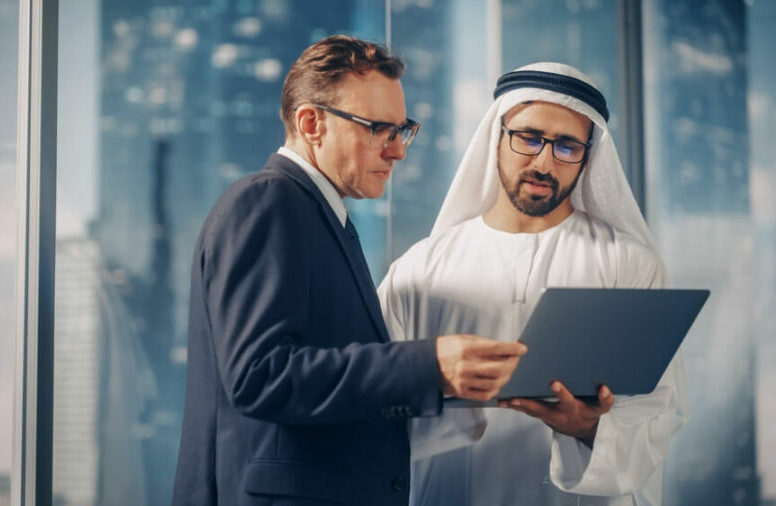 Saudi business
Saudi announced on Sunday that some companies will be able to operate in the kingdom without needing to establish headquarters (HQ) in the country.
According to the Saudi decree, companies with foreign operations that do not exceed 1 million Saudi riyals ($266,000) can operate in the kingdom without a local headquarters.
Companies that compete for government contracts without any other bidders are also exempt from the rules.
Before the introduction of these exceptions, government entities, when carrying out their work and securing their purchases, were told they may not contract with companies that do not have a regional headquarters in the Kingdom or any related party except in accordance with the provisions of the controls contained in the procedures before their amendment.
In February 2021, the kingdom adopted rules requiring foreign companies to establish regional headquarters in the country by the end of this year or risk losing government contracts. In other words, companies were unable to enter into contracts with any person, institution, or fund affiliated with the government or its agencies without a headquarters in the Kingdom.
Read: Saudi's Jadwa Investment plans $532 mn in deals
These new rules were supposed to be implemented starting from the first of 2024.
An official source at the time told the official news agency that this "comes as an incentive to adapt the work of foreign companies and institutions that have dealings with the government of the Kingdom and the authorities, institutions and funds affiliated with the government or any of its agencies, and in an effort to provide jobs, reduce economic leakage, raise the efficiency of spending and ensure that the main products and services purchased by various government agencies are implemented on the territory of the Kingdom and with appropriate local content."
In October 2021, 44 companies obtained government licenses to establish headquarters in the country. These include but are not limited to PepsiCo, Siemens, KPMG, Novartis, Philips, and others.
But what does the kingdom's decision mean?
The new measure aims to provide more opportunities for local talent to work with multinational companies.
Riyadh is striving to diversify the country's oil-dependent economy, create jobs for Saudi nationals, and attract highly skilled talent, and investment to the kingdom.
Vision 2030 has led to significant project announcements across various sectors to support the country's ambitions for economic diversification.
Saudi Arabia made a strong recovery after the coronavirus-induced slowdown, with economic momentum accelerating last year amid a sharp rise in oil prices.
Ratings agency Standard & Poor's said in a report last month that key sectors of the kingdom's economy, from real estate to tourism and energy, are set to benefit from an influx of investment through its Vision 2030 program as the kingdom continues to diversify its economy.
Sectors, including digital infrastructure, food, and agriculture, healthcare, telecommunications, and utilities, will see significant growth in spending over the medium and long term.
Corporate employment in the kingdom's non-oil sector increased at its strongest pace in nearly five years in December, driven by strong business activity.
Last month's PMI came in at 56.9, slower than the 58.5 recorded in November, but still well above the neutral 50 mark that separates growth from contraction.
Saudi Finance Minister Mohammed al-Jadaan said last month that the kingdom's preliminary estimates for 2023 point to a real GDP growth rate of 3.1 percent, after an expected expansion of 8.5 percent last year.
For more on Saudi, click here.
Exclusives