Saudi Arabia's journey of economic progress began with the discovery of oil, the foundation of its modern industry. The 1938 agreements between the Kingdom and Standard Oil of California initiated the extraction of oil. Once the production of oil reached commercial quantities, the government established the Arabian American Oil Company (Aramco). After that, the Kingdom began establishing government entities and companies aimed at developing Saudi's industrial sector.
Saudi Industrial Development Fund (SIDF)
 As part of its goals to enhance industrial investment opportunities as well as develop local industry, Saudi's Ministry of Industry and Mineral Resources established the SIDF in 1974. The fund aims to contribute to the formation of industrial sectors, develop competitive institutions, and support strategic initiatives.
The SIDF provides financial and advisory support and innovative solutions for the sector. It seeks to grow, develop, and increase the performance of the sector to achieve its strategic objectives and goals.
Additionally, the SIDF has been working towards adding value to the economy, supporting local production, and enhancing non-oil exports. It also strives to achieve integration between the industrial sector and other sectors. Moreover, it focuses its efforts on increasing Saudi talent participation rates in the industrial sector, achieving optimal use of local raw materials, in addition to attracting foreign capital as well as transferring and localizing technology.
Saudi Basic Industries Corporation (SABIC)
 The establishment of SABIC – by royal decree issued in 1976 – was a significant step in developing the country. It targeted investing in natural gas aimed at producing materials with high added value. This includes chemicals, polymers, and fertilizers that are exported after meeting market requirements. Previously, unused gas was burned causing environmental pollution. Now, gas is used in the production of sustainable materials.
It is also used in the manufacturing process of essential products like housing materials, food, clothing, and various modern needs.
Maaden
Maaden is one of the fastest-growing and largest multi-commodity mining companies in the Middle East. It is among the top 10 global mining companies according to market value.
Established in 1997 to develop the mining sector in the Kingdom, it is the third pillar of Saudi's industrial strategy.
The Saudi government fully owned Ma'aden until 2008 when 50 percent of its shares were listed on the Saudi Exchange (Tadawul). In June 2018, the public investment fund increased its ownership in the company to 65.44 percent.
Industrial cities and integrated infrastructure
The ministry was keen to establish an integrated program aimed at developing and managing distinguished industrial cities and technology zones. This falls in line with its national priorities in partnership with the public and private sectors. Therefore, in 2001, the ministry established the Saudi Authority for Industrial Cities and Technology Zones (Modon).
Saudi Export Development Authority
This authority is a government body established in 2013. It is concerned with increasing Saudi's non-oil exports and opening up to global markets. Moreover, it aims to improve the efficiency of the export environment by developing programs and providing incentives to exporters.
National Industrial Development Center
 Saudi Arabia established the National Center for Industrial Development in 2007 with the aim of developing industrial clusters and leading development processes in five different sectors characterized by rapid growth. These include the automobile sector, metals and mining operations, water desalination, energy spare parts, chemicals, and pharmaceutical industries, as well as biotechnology. In developing these sectors, the center also targeted exporting to foreign markets.
The center aims to leverage its technical expertise to enable sustainable national industrial development and enhance industrial investment through business development, setting priorities, and recommending effective policies, while supporting and coordinating industrial initiatives in accordance with other government agencies and in partnership with the private sector.
MODON
"Modon" was established to develop industrial lands and integrated infrastructure. Today, it oversees 36 industrial zones that are either existing or under development in various parts of the Kingdom. In addition, it has also made notable achievements in increasing the area of developed industrial lands to more than 200 million m² so far.
Industrial zones currently include more than 4,000 factories and 6,587 industrial, investment, service, and logistical contracts. They employ 517,242 employees, including 185,840 thousand Saudis and 16,825 thousand Saudi female employees.
Read: Amazon launches 'Saudi Made' storefront to promote local products
National Industrial Development and Logistics Program
Saudi Arabia has become a major player globally in the energy, mining, industry, and logistics sectors since the launch of the National Industrial Development and Logistics Program in 2019 under the auspices of the Ministry of Industry and Mineral Resources. Through their rapid growth, these sectors have contributed to diversifying the economy, creating diverse job opportunities, and contributing to securing a sustainable future for future generations.
As part of the country's efforts to support industrial infrastructure, the newly launched National Strategy for Industry worked on securing opportunities across global supply chains. Additionally, it supported the export of high-tech products to the world, through programs such as "Made in Saudi Arabia." This has led to enhancing local oil and non-oil sectors and has paved the way for the Fourth Industrial Revolution, where new technologies are harnessed for the benefit of society.
Since 2019, Saudi Arabia's journey toward future progress has taken another step forward as it became a leading industrial power and a global logistics center after the National Industrial Development and Logistics Services Program developed an ambitious plan based on the Kingdom's strengths.
The kingdom's advantages
The program took advantage of the Kingdom's strategic location and unique advantages. It connects three continents and is a global commercial center that is rich in natural resources, including mining and energy. Therefore, it has all the features and resources that make it a powerhouse in the industrial and logistics sectors.
Moreover, the program contributes to developing fast-growing sectors locally and supporting an open economy, which helps to attract an influx of foreign investments. As part of its vision for the industrial sector, the Kingdome announced a number of important goals. At the top of its priorities is achieving 84 percent growth in non-oil sectors and 55 percent growth in local manufacturing. This is in addition to opening up 230,000 new job opportunities.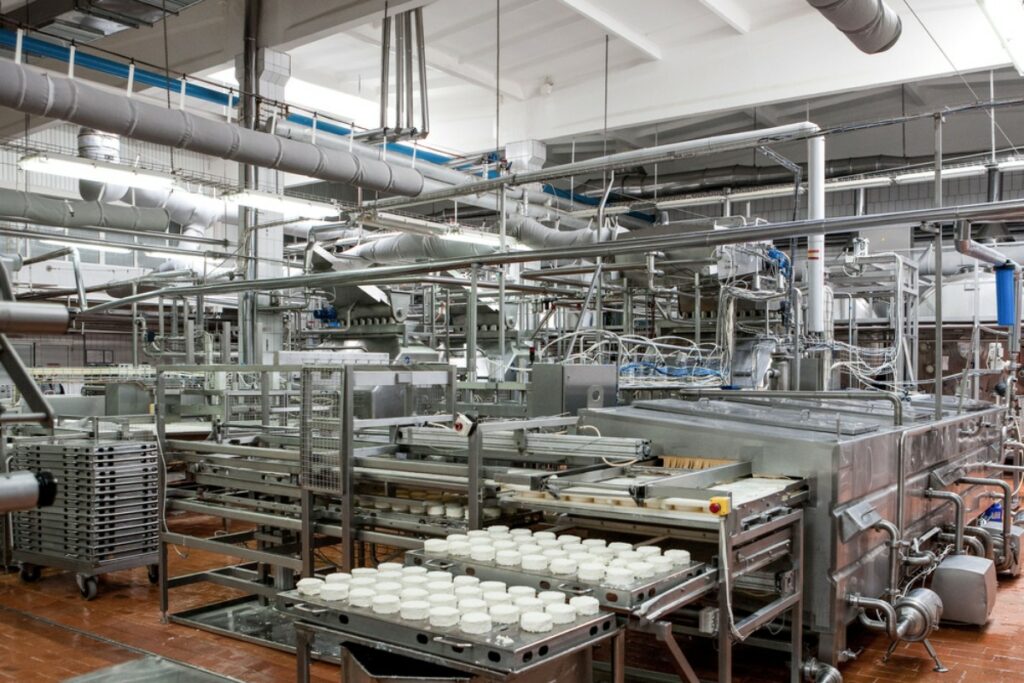 National Industry Strategy
 Saudi Crown Prince Mohammed bin Salman launched the National Strategy for Industry in 2022. It aims to fast-track Saudi's development as a highly industrialized economy that is a haven for foreign direct investments. Furthermore, the strategy was developed to contribute to Saudi's economic diversification as well as increase GDP and non-oil exports. All of this strategically aligns with Saudi Vision 2030.
The National Industrial Strategy focuses on 12 sub-sectors to diversify Saudi's industrial economy. It also identified more than 800 investment opportunities worth SAR1 trillion that will contribute to the Kingdom's sustainable growth and achieve its ambitious economic goals by 2030, including increasing the industrial domestic product threefold. It also aims to multiply the value of industrial exports to SAR557 billion.
In addition, the National Industrial Strategy aims to increase the total value of additional investments in Saudi's industrial sector to SAR1.3 trillion. The strategy also focuses on increasing the exportation of advanced technical products sixfold. Finally, it aims to create tens of thousands of high-value, qualitative jobs.
Through this strategy, the Kingdom aspires to empower the private sector and increase the flexibility and competitiveness of the Saudi industrial sector, and ensure continued access to essential goods for the well-being of citizens and the continuity of economic activity. In establishing this strategy, Saudi also hopes to lead the region in the industrial integration of value chains, which will further strengthen the national economy. It also hopes to achieve global leadership in producing a range of selected commodities by investing in promising new technologies.
To achieve these ambitious national goals, a Supreme Committee for Industry was established for the sector. The Industrial Committee was also founded in collaboration with the private sector to ensure the involvement of industrial investors in decision-making and policy development.
Government initiatives
With the aim of localizing promising industries, the Saudi government is undertaking initiatives that will collect, analyze, and forecast the sector's growth trajectory. Thus, it has created an information system that supports decision-makers, investors, and business developers. It gives them insights into statistics, specialized research reports, and dashboards created by data scientists, statistical analysts, and economists. This ensures that any expected crises are addressed by identifying problems and opportunities that help the sector to grow.
In addition, the state also provides nine artificial intelligence services for industrial fields.
Moreover, the Ministry of Industry has sought to create a database and platform to analyze and audit related products. That is according to the supply chain, harmonize product coding and specifications, and unify processes to qualify suppliers. That is all with the aim of developing local supply chains.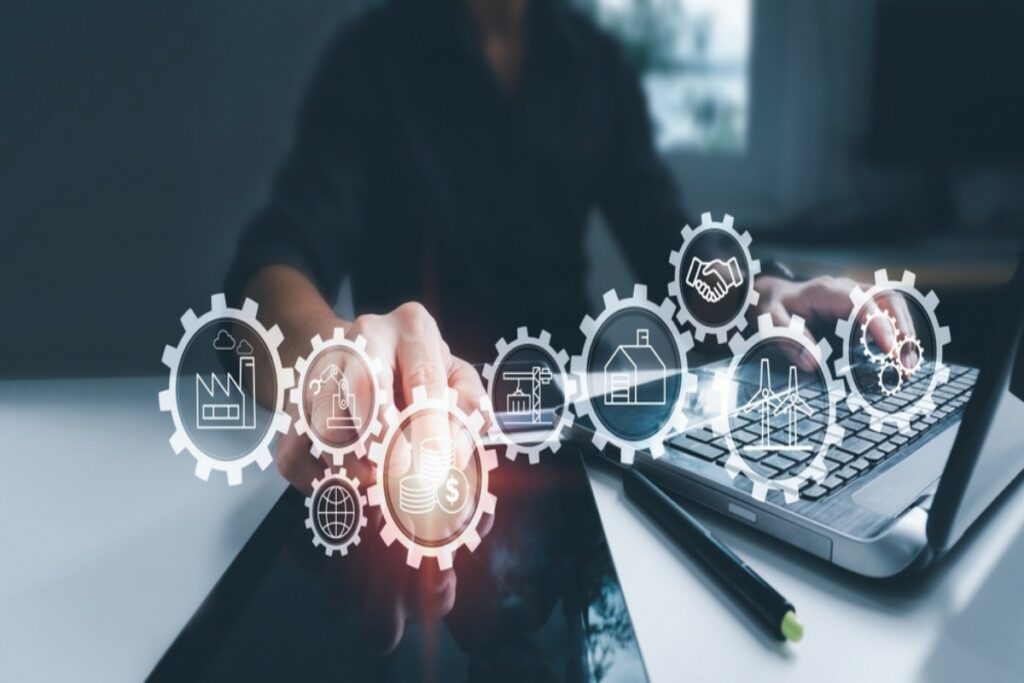 National Industrial and Mining Information Center
The ministry established this center based on a constructive strategy that supports the transparency and integration of the industrial system. The center enhances the sector's financial self-sustainability and human creativity and efficiency.
The efforts of this center focus on developing the country's digital economy and enabling the Fourth Industrial Revolution. It aims to build a database for industrial facilities and products, collect relevant data, and analyze their quality according to international standards.
In numbers
Saudi's industrial sector was built on solid foundations and has achieved numerous milestones over the last 50 years. It contributed over SAR340 billion to the gross domestic product and created multiple jobs and entrepreneurship opportunities in multiple industrial fields. Thanks to these policies, the Kingdom was able to double the number of industrial establishments, from just 7,206 factories in the last 42 years to 10,640 industrial facilities in 2022. The National Industrial Strategy is aiming to further advance Saudi's growth in the industrial sector. It aims to bring the number of factories to about 36,000 factories by 2035.
For more economic news, click here.