August 8, 2022 10:08 am
Saudi National Water Company to launch SAR 108 bn projects
The company intends to roll out 1,429 projects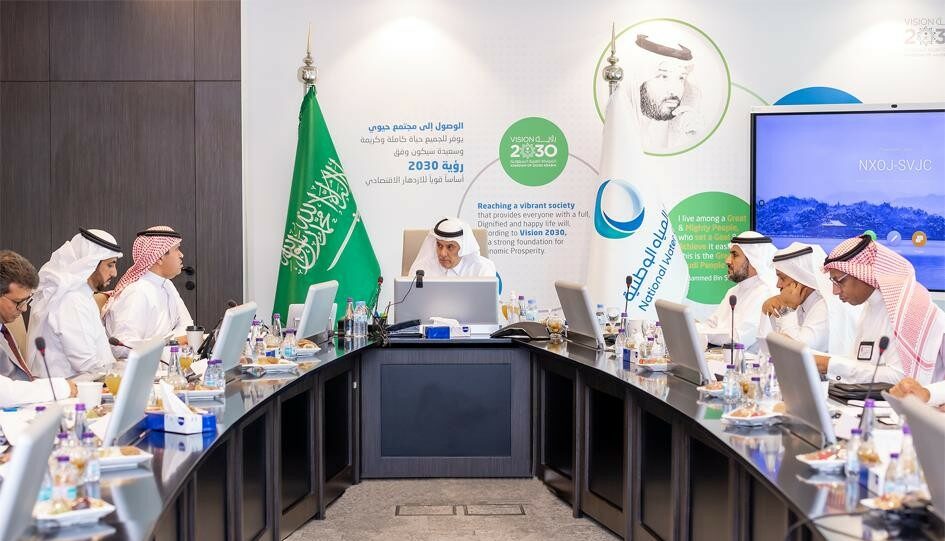 A photo from NWCs latest meeting
Saudi's National Water Company (NWC) has announced that it intends to roll out 1,429 projects for tender worth more than 108 billion riyals ($28.74 billion), making the water distribution sector's most extensive package of projects.
This is part of NWC's plans and programs to develop water and environmental infrastructure, expand water and sewage network coverage, increase treatment plant capacity, and increase coverage rates of water services to serve citizens and businesses.
Nemer Al-Shebl, NWC Acting CEO, said: "The projects will contribute to realizing the National Water Strategy and Vision 2030's objectives, diversify the economy and boost overall development."
Al-Shebl emphasized added that these projects will contribute to increasing the proportion of local content and will have a positive impact on economic activity in the Kingdom, particularly factory and contracting market activity, in addition to the job opportunities it will provide.
The projects include 13 administrative regions comprising cities and governorates in all six sectors. NWC has specified 353 projects worth SR38.96 billion for the Western Sector (Makkah); 240 projects worth SR14.19 billion for the Central Region (Riyadh); and 215 projects worth SR12.95 billion for the Northern Sector comprising Qassim, Hail, Jauf, and the Northern Borders. 
The company will also launch 328 projects worth more than SR15.3 billion for the Southern Sector including Asir, Jazan, Najran, and Al-Baha provinces; and 162 projects costing over SR7.7 billion for the North-west Sector comprising Madinah and Tabuk region.
Exclusives