October 19, 2022 2:13 pm
Saudi, South Africa strike $15 bn worth of agreements
The two countries signed 11 deals to promote investment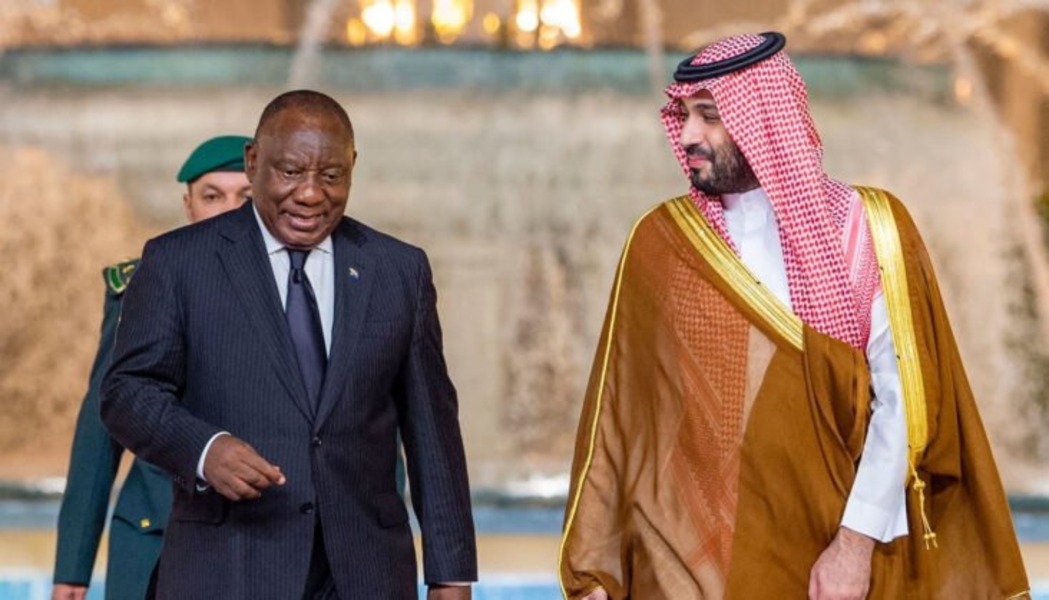 Saudi Arabia's Crown Prince Mohammed bin Salman receives the President of the Republic of South Africa Cyril Ramaphosa (Image credit: SPA)
Saudi Arabia and South Africa concluded agreements worth $15 billion, according to a joint statement carried out by the official Saudi Press Agency (SPA).
The two nations signed 11 deals and Memoranda of Understanding to boost investment in energy, water, green hydrogen, waste diversion, and logistics.
The agreements were signed at the Saudi-South African Investment Forum in Jeddah, which was held to promote the two countries developing investment sectors.
Saudi Crown Prince Mohammed bin Salman and South Africa's President Cyril Ramaphosa also witnessed a ceremony where several agreements were inked in the fields of media cooperation, investment, communications and information technology, agriculture, aquaculture, social development, health, trade, military cooperation, and mineral technology.
Ramaphosa said: "Having started in 2018 with a commitment by Saudi Arabia to invest $10bn into the South African economy, in many ways it was planting the seed, and that seed has been germinating. Thus far, $1 billion has been invested in South Africa through a [Saudi-based] company called ACWA Power."
Exclusives