February 2, 2023 5:21 pm
Saudi seeks to attract 100 million visitors yearly by 2030
Many projects in the pipeline, including Hegra and AlUla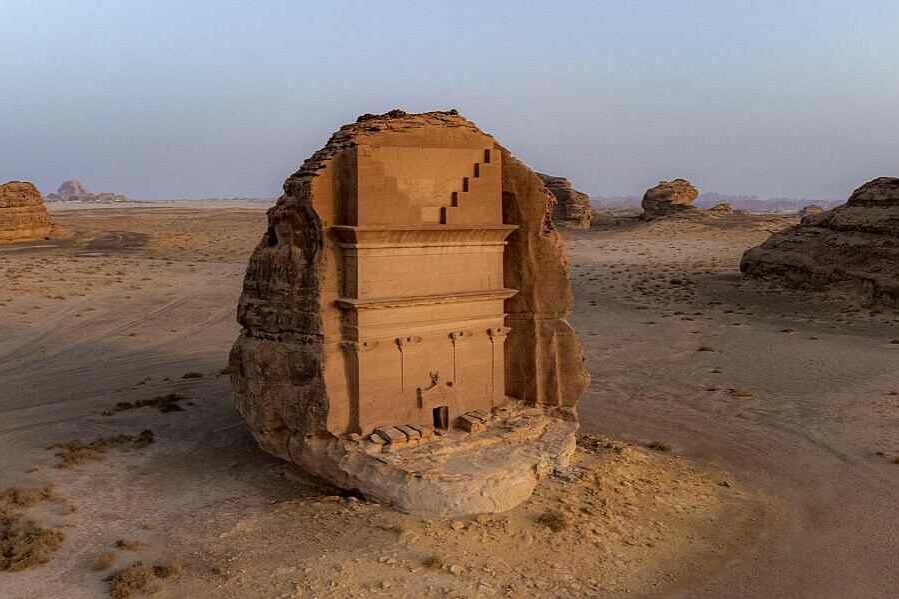 AlUla project (Photo Credit: SPA)
By the end of the decade, Saudi Arabia hopes to bring in 100 million visitors yearly. It already receives millions of visitors to the Muslim pilgrimage sites of Mecca and Medina, and it experienced a boom in domestic tourism during the pandemic as individuals who usually took vacations overseas stayed home.
The Unesco site of Hegra is one of the crown jewels of a grand plan to transform the kingdom into a tourist and entertainment hotspot, along with adjacent AlUla, where guests may stay in opulent chalets tucked amongst the cliffs.
The Saudi Arabian government is promoting tourism as part of its efforts to diversify its economy away from oil earnings.
Read more: New asset classes spring life in Mecca, Medina real estate
Projects in the pipeline
A soft launch for a luxury complex that would span more than 20 Red Sea islands is scheduled for later this year. The projected Neom development in Saudi Arabia is also referred to as "the most ambitious tourism project in the world." The Al-Diriyah Gate project in Riyadh was constructed on the spot where the country's ruling al-Saud family captured and brought it together. The project includes a Unesco heritage site, hotels, and upscale dining establishments, and the government forecasts that it will become "one of the world's great gathering places."
The Kingdom's $600 billion Public Investment Fund (PIF) is funding a large portion of the work on the numerous projects.
The goal, according to tourism minister Ahmed Al-Khateeb, is to increase the sector's GDP contribution from 3 percent to 10 percent by 2030 and for tourism to create one in every ten jobs nationwide. "Which means we need to create 1 million jobs in 10 years," he said in a recent interview. Incentives are being provided to airlines as part of this, and citizens of roughly 50 countries, including the US and the UK, may now online secure visas, which were previously impossible to obtain.
In preparation for the incoming arrivals, Al-Khateeb's ministry is training 100,000 Saudis annually to work in the sector. Some of the trainees are receiving their education at foreign culinary and hospitality schools. The country has also prompted influencers to publicize the initiatives through persistent social media advertising.
Moreover, according to official statistics, Saudi registered 67 million visits in 2021, including domestic and religious travelers.
For more on travel and tourism, click here
Exclusives