November 17, 2022 3:31 pm
SAUDIA teams up with UK's Newcastle football club
Team will fly on a chartered SAUDIA flight into and out of Saudi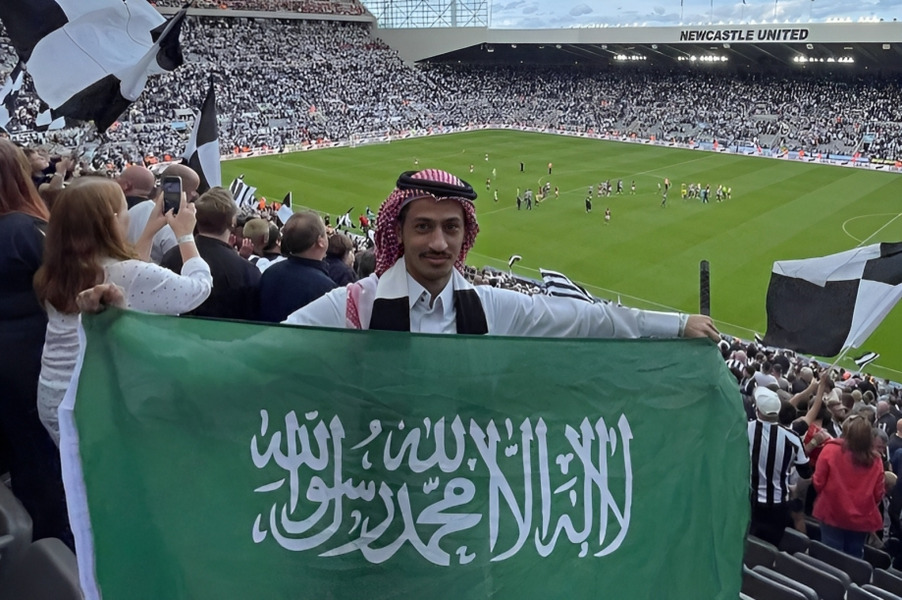 SAUDIA airline teams up with Newcastle FC
Prior to their training camp in the capital of Saudi Arabia next month, Newcastle United, the English football club, has teamed up with the country's national airline, SAUDIA. SAUDIA employees were spotted on the Millennium Bridge and outside St James' Park earlier this month, and the company's advertisements were displayed all over the pitch during home games, leading supporters to wonder if a business partnership was about to be announced.
When the club's first team travels to Riyadh in December for a friendly match against Saudi champions Al-Hilal, SAUDIA will be the team's "Official Tour Airline Partner." As part of the agreement, the team will fly on a chartered SAUDIA flight into and out of the country.
Read more: SAUDIA to deepen collaboration with the business community
Last week, Saudi Arabia's Public Investment Fund (PIF) made a fresh investment worth tens of millions of pounds in Newcastle United FC.
The PIF and other investors injected a fresh $80.6 million into the English Premier League team, according to a statement. This brought the total amount invested in the club by the ownership group to $515 million.
PIF finally sealed a long-fought acquisition of Newcastle United in October 2021.
Under the deal, Newcastle United became part of an exclusive club of European teams bankrolled by Middle Eastern investors with unlimited resources.
Exclusives