Saudi's ACWA Power is prioritizing Egypt and Morocco as key destinations for injecting billions of dollars in investments in the upcoming period. This strategic initiative aligns with the broader objectives of the Kingdom's prominent water and power entity to expand clean energy projects globally. It reflects their commitment to driving the growth and development of sustainable energy initiatives on an international level.
Read more: PIF, ACWA Power to develop $3.2 bn Saudi solar projects
According to Marco Arcelli, the company's CEO, they have unveiled plans to invest approximately $10 billion in Egypt by 2026.
To date, ACWA Power has invested around $2.5 billion in Egypt, with all of its five projects focusing on the renewable energy sector.
According to Daily News Egypt, Arcelli stated that the company has set its sights on obtaining a 50 percent market share in solar, wind, and desalination sectors in Egypt by 2026.
Highlighting their long-term commitment, Arcelli mentioned that ACWA Power has been operating in Egypt since 2015 with the objective of fostering sustainable development and economic growth. Their focus has been on delivering clean and affordable energy solutions. Currently, the firm owns five renewable energy projects in Egypt, collectively generating a total capacity of 1.42 gigawatts.
Additionally, ACWA is actively exploring opportunities for collaboration with the government in the field of water solutions. Egypt has set its sights on initiating multiple desalination projects with a combined planned capacity of 8.85 million cubic meters per day by 2050.
Emphasizing their commitment, the CEO stated that the Saudi energy company aims to invest approximately $10 billion in Egypt by 2026. However, this investment figure has the potential to increase significantly as the company starts exploring opportunities in the promising sectors of green hydrogen and desalination.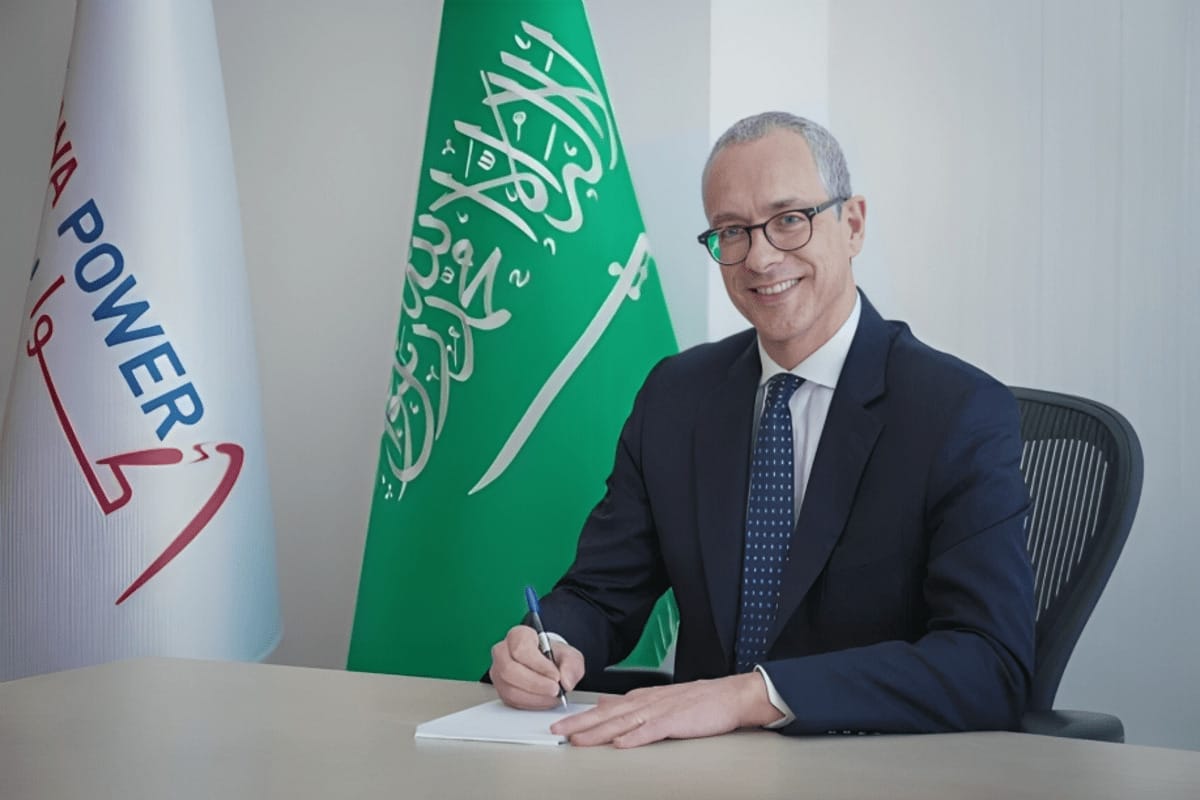 Renewable energy investments
Besides, the largest private desalination company globally and a pioneer in green hydrogen, ACWA has outlined its intentions to expand investments in various areas. These include the development of solar and wind power plants, the production of green hydrogen, and the implementation of desalination projects.
Furthermore, Arcelli highlighted the company's strategic focus on expanding their renewable energy projects, with particular emphasis on solar and wind energy, in existing markets such as Saudi Arabia, Morocco, Egypt, China, and Central Asia. Additionally, they are actively exploring emerging opportunities in desalination, specifically in water-stressed regions like Morocco, Egypt, and other North African countries.
Desalination projects
In addition to their renewable energy endeavors, Saudi Energy has strategic plans to undertake the development of technologically advanced desalination projects. Moreover, they aspire to establish self-sustaining mega-cities that rely entirely on renewable energy sources. Their ambitious objective is to achieve carbon neutrality by the year 2050, reflecting their commitment to environmental sustainability and their vision for long-term, eco-friendly urban development.
For more energy-related news, click here.