July 27, 2022 6:35 pm
Sharjah sustainable City again receives Real Estate Excellence Award
For promoting sustainable development, community living in the UAE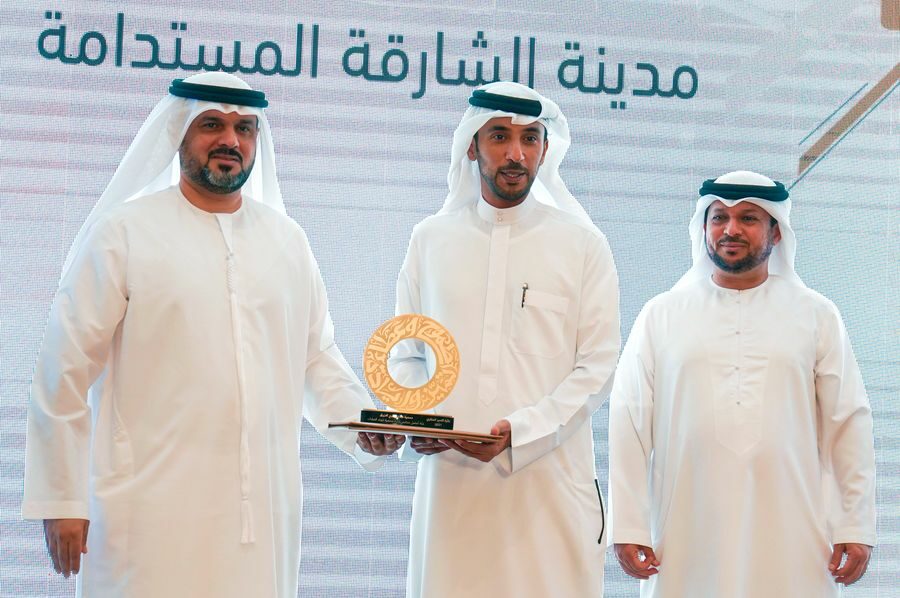 A photo from the ceremony
Sharjah Sustainable City, a fully sustainable residential community developed by Sharjah Investment and Development Authority (Shurooq) in partnership with Diamond Developers, has received the Real Estate Excellence Award for the year 2022 from the Sharjah Real Estate Registration Directorate (SRERD).
The Real Estate Excellence Award is an initiative by the Government of Sharjah to recognize outstanding achievements in the emirate's real estate sector. The awards aim to support and develop the industry by encouraging excellence and creativity and stimulating activity and investment in this vital sector of Sharjah's economy.
Commenting on the award, Yousif Ahmed Al-Mutawa, Chief Executive Officer of Sharjah Sustainable City, said: "Receiving this award for a second year reflects our commitment to furthering the field of sustainable development in Sharjah and the UAE."
A world-class mixed-use development extending over a total plot size of 7.2 million square feet of land in Sharjah's Al Rahmaniya Area, Sharjah Sustainable City comprises modern 3, 4, and 5-bedroom townhouses and corner units with a contemporary design distinguished by innovative architecture that maximizes living space.
Using thermal insulating construction materials and windows, smart home automation, water-saving appliances, energy-saving electrical fittings, and rooftop solar PVC installations, the residential properties of Sharjah Sustainable City are projected to deliver savings of up to 50 percent on electricity and water bills for residents.
According to Knight Frank's research, global investors manage more than $120 trillion in financial assets (including real estate) under voluntary climate change disclosures, with at least 120,000 green-rated real estate assets globally.
Investors should not be surprised by the growing momentum in sustainable real estate, as a World Economic Forum report earlier this year estimated that green certificates result in a 6% increase in rent and a 7.6% increase in average property sales. Globally.
Exclusives