September 28, 2022 7:02 pm
Sheikh Hamdan: The metaverse will shape a new digital future for humanity
Dubai set to consolidate status as a testbed for future metaverse technologies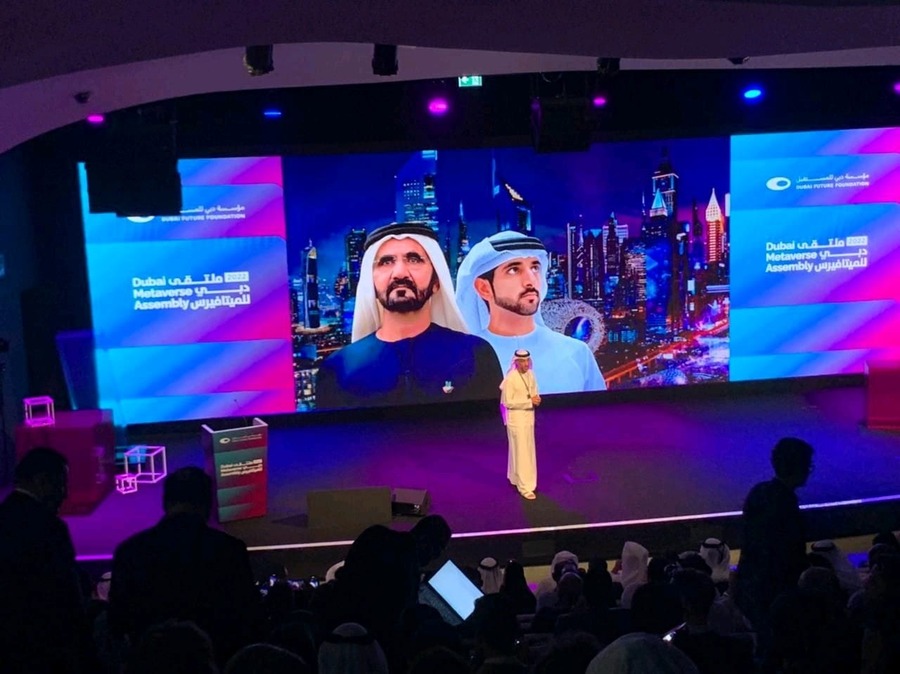 Crown Prince of Dubai Sheikh Hamdan bin Mohammed bin Rashid Al Maktoum
Sheikh Hamdan bin Mohammed bin Rashid Al Maktoum, Crown Prince of Dubai, Chairman of The Executive Council of Dubai, and Chairman of the Board of Trustees of the Dubai Future Foundation, said the metaverse will shape a new digital future for humanity. He was speaking on the first day of the inaugural Dubai Metaverse Assembly, organized by the Dubai Future Foundation (DFF).
Over 500 global experts and policymakers, and more than 40 leading local and global organizations specializing in the metaverse and digital technologies, are participating in the two-day event. Over 20,000 attended the first day of the event using both virtual platforms and metaverse technologies.
Sheikh Hamdan said: "Dubai is emerging as a major contributor to shaping a new global vision for advanced technology and a pioneer in adopting next-generation digital innovation."
"We are constantly working to foster the development of technological tools and applications to raise the community's quality of life. In the coming years, the metaverse will shape a new digital future for humanity and Dubai will consolidate its status as a testbed for innovation in this emerging technology," Sheikh Hamdan added.
In addition, Sheikh Hamdan stressed that Dubai will always welcome innovators and experts to explore and design the future of the metaverse and explore its potential.
"Through the Dubai Metaverse Assembly, we aim to provide a global platform for the metaverse community to discuss new opportunities emerging from this new technology and promote knowledge-sharing and partnerships between entrepreneurs and innovators. We also look forward to discussing how the metaverse can generate solutions for some of the world's most critical challenges," Sheikh Hamdan said.
Moreover, Sheikh Hamdan said Dubai seeks to be a hub for the global metaverse community, a goal that it will achieve by working closely with its partners and the world's best experts in the field. "Dubai's advanced digital infrastructure positions it as a strategic partner for the development of the metaverse, artificial intelligence, and other technologies," His Highness said.
The Dubai Metaverse Assembly will host over 25 high-level sessions and workshops at the Museum of the Future and AREA 2071, DFF's innovation ecosystem, located at the Emirates Towers, Dubai.
Exclusives