The MENA region is facing a deepening crisis due to rising food prices, according to a recent report by the World Bank. Economic growth in the region is expected to slow in 2023, particularly in the Gulf Cooperation Council (GCC) countries, as the oil price unwinds. In addition, the challenges of food insecurity in the region are enormous, with almost one in five people in developing economies expected to be food insecure in 2023.
In an interview with Roberta Gatti, Chief Economist Middle East and North Africa at The World Bank, Economy Middle East explores possible short- and long-term solutions for these crises.
How can the deepening crisis caused by slower economic growth and rising food prices in the MENA region be resolved, especially in light of your latest report's predictions?
There are human and economic costs to rising food prices which may leave socioeconomic scars for generations in the developing MENA economies. Rising food prices may increase food insecurity which, even if temporary, can disrupt the destinies of children, setting them on paths to limited prosperity as adults. About 8 million children in developing MENA economies are forecasted to be food insecure in 2023. In addition, we estimate that food price inflation from March through June 2022 alone raised the number of children at risk of stunting at birth by about 200,000-285,000. There are ways to address these challenges including cash and in-kind transfers that can be enacted immediately to stem acute situations of food insecurity, although these measures require fiscal resources. Better care for mothers, building resilient food systems, and improved data could help in the medium term.
Read more: GCC countries can be drivers of global economic growth
You expect growth in the GCC to slow to 3.2 percent in 2023 from 7.3 percent in 2022. What factors did you rely on in lowering your expectations?
Growth in 2022 was boosted by the oil windfall in GCC economies, which collectively grew 7.3 percent that year. In 2023, however, as the oil price unwinds, GCC economies are expected to experience the sharpest deceleration among MENA countries with projected growth at 3.2 percent. Our forecasts assume that the price of oil in 2023 will average $85 per barrel, whereas it averaged $100 per barrel in 2022. The deceleration of growth is expected to be particularly stark in the case of Saudi Arabia, where growth is expected to go from 8.7 percent in 2022 to 2.9 percent in 2023. The UAE and Kuwait are also expected to slow down from 6.6 percent in 2022 to 3.6 percent in 2023 and from 7.9 percent in 2022 to 2.7 percent in 2023 respectively.
What short- and long-term measures are necessary to address the enormous challenges of food insecurity? Are you optimistic?
In the short-term, better-targeted cash and in-kind transfers can be enacted immediately to stem acute situations of food insecurity. Improved targeting is necessary to focus on the most vulnerable families while saving fiscal resources by reducing untargeted subsidies. Challenges in the MENA region include the reliance on untargeted food subsidies, as well as cash transfers that are not well-targeted and cover a small share of the poor. In the longer term, building resilient food systems, better care for mothers and improved data could help.
According to your estimates, food price inflation in the MENA region was 29 percent on a year-on-year basis from March to December 2022, surpassing the estimated headline inflation of 19.4 percent during that same period. How can government policies help mitigate the impact of food price inflation and help communities?
High levels of inflation, particularly food inflation, can be devastating, especially for the poor and vulnerable. It is crucial to prioritize support for those most affected by food insecurity resulting from high food prices. This is not only a humanitarian imperative, but also essential to mitigate the long-term economic consequences of malnourishment and malnutrition in children. To mitigate the impact of inflation, some measures can be taken. As previously mentioned, targeted cash and in-kind transfers can address acute food insecurity. Additionally, better maternal care, resilient food systems, and improved data collection can contribute to long-term solutions.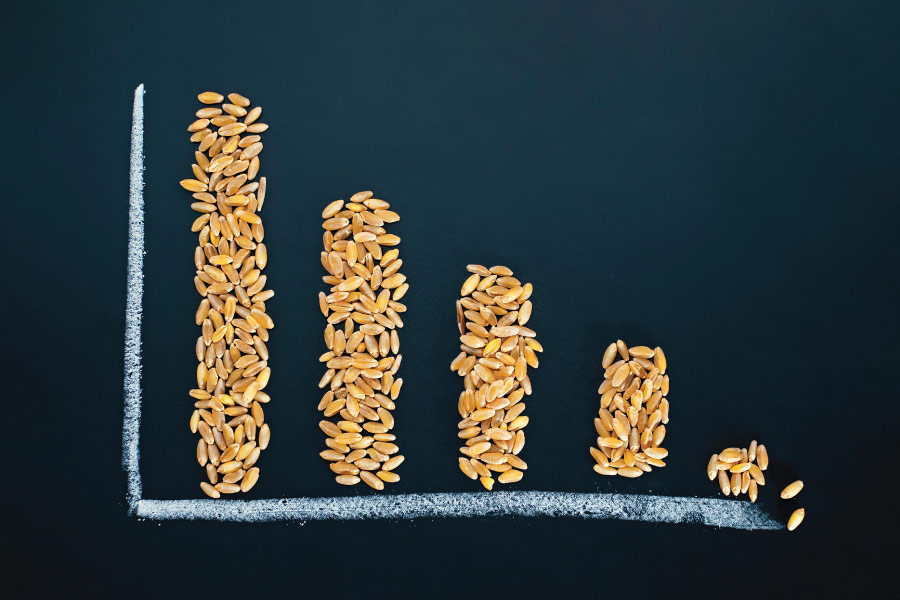 How did you conclude that nearly 20 percent of people in developing MENA economies will experience food insecurity in 2023, and how do these numbers vary among countries of the region?  
The food insecurity estimates are based on the FAO Food Insecurity Experience Scale data, which is supplemented with the latest machine learning techniques. This methodology is described in the annex of our report. On average, food insecurity in developing MENA economies has worsened from 11.8 percent in 2006 to 17.6 percent in 2023, primarily due to Syria and Yemen. Although GCC economies and upper-middle-income MENA economies have lower food insecurity rates, they still perform worse than other high and upper-middle-income economies worldwide. For 2023, severe food insecurity prevalence rates in GCC economies range from 0.9 percent in the UAE to 8.2 percent in Oman, while the average for high-income countries is 1.4 percent. We estimate that nearly 8 million children in developing MENA economies may experience food insecurity in 2023.
How is the World Bank addressing the impact of the ongoing Ukraine war on supply chains and food accessibility? Are they exploring measures to mitigate the inflation of prices for goods and proposing alternative supply routes, especially as the Russia/Ukraine crisis drags on or even intensifies?
Food inflation was a problem in 2022 for all countries, regardless of the trading routes. This led us to focus the report not on what alternate supply routes can be employed to alleviate food inflation, but rather on the effects of food inflation and what can be done to support the families suffering the consequences of elevated food prices. In the report, we highlight policy options to address the challenge of food insecurity in the short and long terms.
To access additional content related to banking and finance, click here.