Snap Inc.'s fifth annual Snap Partner Summit showcased a range of new features and advancements in the areas of AR (Augmented Reality) & AI (Artificial Intelligence) technology, retail, and the creator ecosystem. The event was aimed at enhancing Snapchat's user experience and strengthening its relationship with friends, family, and the world. Held in California, the summit brought together the entire Snap community to learn about the latest innovations and Snap's vision for the future.
Snap's recent Partner Summit showcased new story formats for better community connectivity and more monetization options for creators, indicating a higher level of investment in the ecosystem. The platform also emphasized its dominance in the retail sector with expanded interactive AR features for shopping and highlighted partnerships with major brands like Nike, Coca-Cola, and Microsoft Teams. Additionally, Snap's integration of AI with AR functions, including brand-new AI-Generated Lenses, was a major topic of discussion.
Hussein Freijeh, General Manager at Snap Inc. in MENA, noted that the new products and features are designed to enhance the user experience, unlock new creative opportunities, and drive business results for advertisers in the MENA region.
Read more: Almost all Gen Z, millennials in Saudi will be frequent AR users
New features to fuel friendships
Snapchat users can expect a range of new features and updates, including new Stories formats like Friendship Flashbacks, After Dark, and Communities, allowing for enhanced documentation of special moments. The Snap Map will also feature new location-sharing options, and a personalized 3D Snap Map will make it easier to discover landmarks and hotspots. Additionally, the most advanced Bitmoji style yet will provide avatars that not only look like users but also dress like them, with more shoppable clothes and accessories.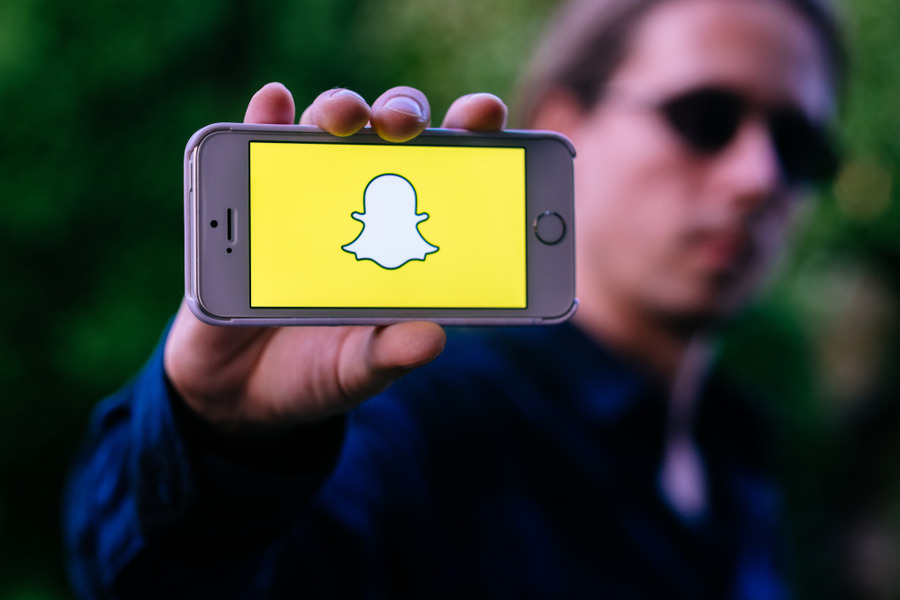 New programs and features for creators
Snapchat's new revenue share program allows creators with at least 50,000 followers and 25 million monthly Snap views to place ads in their Stories for consistent rewards. The platform also enables more creators to share their creativity with a wider audience, allowing Snapchatters aged 18 or older to post their own Public Stories from the same account. Creators can access content performance insights and Story Replies, and new surfaces like Snap Map provide more audience growth opportunities. Additionally, new tools like Linktree and a Sound recommendation tool for Lenses help creators build a following and make their Snaps even more expressive.
Transforming retail with the ARES shopping suite
Snap is enhancing the shopping experience both on and off Snapchat through unique AR experiences. The new AR Shopping Suite by ARES allows businesses to use AR and AI features like Try-On and Fit Finder in their apps and websites, boosting brand loyalty, decreasing product returns, and standing out in a competitive environment. Snap also introduced AR Mirrors in retail spaces, currently used by leading brands like Nike, which bridge the digital and physical worlds and increase the likelihood of brand recommendation by 82% when innovative experiences like virtual try-ons and content sharing are offered in-store.
Making Snapchat the most personal camera
Snapchat's newly AI Generated Lenses, showcased at the SPS and now available globally, allow users to transform themselves and their surroundings into an animated sci-fi scene through the Cosmic Lens. These Lenses are easier to create and offer highly optimized, real-time, and realistic AR experiences. In addition, Snapchat will begin recommending contextually fitting Lenses and improving the Lens Carousel based on users' unique preferences.
Bringing MyAI to Snapchatters around the world
MyAI, an AI-powered chatbot that has been piloted by select Snapchat+ subscribers, will become available to Snapchatters worldwide with new capabilities including integration with Snap Map and group chats. The chatbot has received nearly 2 million chat messages per day from users interested in topics like movies, sports, and pets, making Snapchat an ideal platform to bring the power of conversational and generative AI directly to the community. Safety measures, such as age-appropriate responses and restrictions for misuse, will also be a continued focus during the roll-out of MyAI.
For more on AR, click here.