September 19, 2022 11:00 am
S&P affirms Saudi Arabia's rating, revises outlook to positive
On robust GDP growth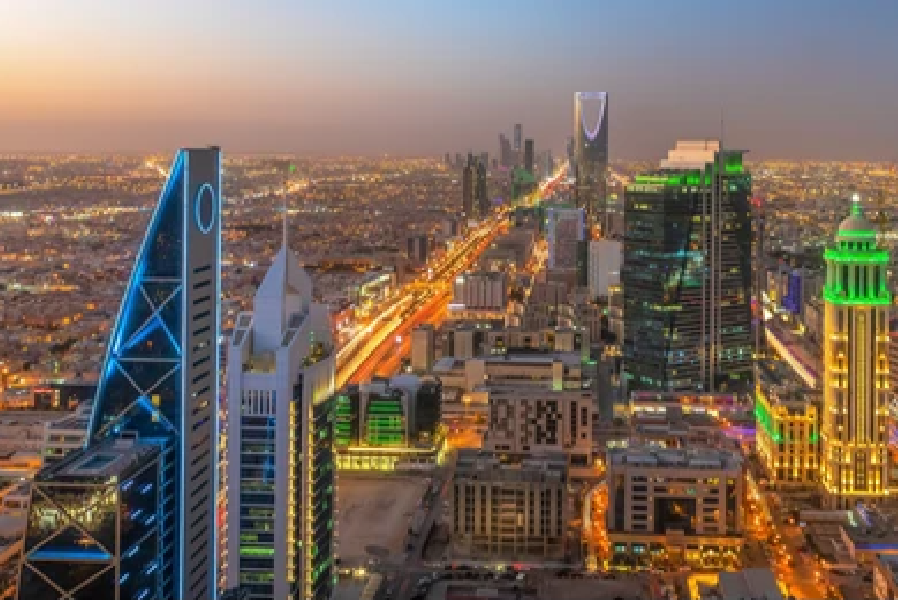 Riyadh skyline
Standard & Poor's (S&P) has maintained Saudi Arabia's long- and short-term sovereign credit ratings in local and foreign currencies at A-/A-2, with a positive outlook.
The A-/A-2 rating indicates the obligor's strong capacity to meet its financial commitment.
According to a report, the positive future outlook reflects the strength of GDP growth and the Kingdom's fiscal policies, as well as the Kingdom's success in recovering from the effects of the pandemic and the continuation of government reform programs, as well as the increasing growth of the non-oil economy, which in turn supported the Kingdom's external financial indicators.
Additionally, Saudi's GDP will grow to a 10-year high of 7.5 percent in 2022, with a 6.3 percent fiscal surplus in the budget, S&P said.
The agency also predicted that the Saudi economy's production capacity would expand and long-term growth would accelerate due to efforts to develop public finances and massive economic reforms.
In terms of flexibility and performance, the agency expected robust financial balances in the years 2022-2025 due to government efforts to develop public finances, as well as a commitment to improving spending policy and increasing efficiency, despite rising oil prices.
Moreover, S&P also forecasted that the cost of sovereign debt in Saudi would not rise significantly, given that the majority of the public debt portfolio is at a fixed rate.
Furthermore, the agency expected the country's inflation rates to be relatively low in comparison to its peers. It also noted that these rates will remain under control in exchange for government support for fuel and food prices, as well as the currency's link to the relatively strong US dollar.
Exclusives