March 1, 2023 9:01 am
Standard Chartered Bank profits jump 28 percent in 2022
Interest rate hikes among key drivers of growth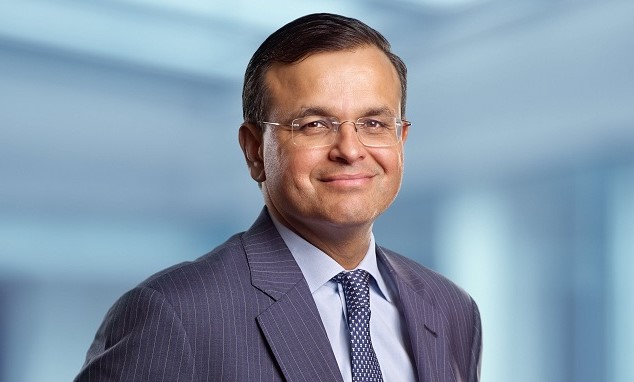 Sunil Kaushal, Regional CEO, Africa and Middle East, Standard Chartered
Global banks experienced a strong performance in 2022, bolstered by multiple interest-rate hikes by central banks aimed at combating inflation. After a decade of near-zero rates, these rate hikes allowed lenders to charge higher interest-based fees.
Standard Chartered Bank, like its peers, was one of the financial institutions that had a robust showing last year. The bank's annual pre-tax profit surged by 28 percent, driven by the rise in global interest rates, which the bank capitalized on.
According to Standard Chartered, nearly 10 percent of its overall profit growth was derived from the interest rates that central banks raised to tackle high inflation. This allowed commercial banks to charge borrowers higher fees, offsetting the impact of a decade of low interest rates.
In 2022, the bank generated pre-tax profits of $4.29 billion, representing a 28 percent increase from the previous year's $3.35 billion. Interest income also soared by nearly 50 percent to $15.25 billion from $10.25 billion in 2021.
For the fourth quarter ending December 31, 2022, Standard Chartered posted a pre-tax profit of $123 million, compared to a loss of $208 million in the fourth quarter of 2021. This exceeded analysts' expectations, who had projected a loss due to a credit impairment charge for the bank's China commercial real estate business for the full year.
Net interest income increased by 119 percent to $2.02 billion, which was in line with previous consensus estimates. Diluted earnings per share, which include the number of convertible traded shares and collateral shares, rose by 25 percent to 84.3 cents, up from 61.3 cents in the previous year.
CEO Bill Winters said: "We are raising our expectations and are now targeting a return on tangible equities approaching 10 percent in 2023, exceeding 11 percent in 2024, and continuing to grow thereafter."
London-based Standard Chartered had previously targeted 10 percent for 2024.
Return on equity is a key measure of banks' profitability
"We achieved a strong set of results in the fourth quarter and for the full year of 2022, with income and profit before tax up 15 percent, and a return on tangible equity of 8.0 percent, up 120 basis points in 2021," Winters said at the start of the report, in which the bank disclosed its 2022 financial report.
He announced that the bank intends to buy back new shares worth $1 billion and to distribute a final dividend of 14 cents per share. This takes the total shareholder dividends announced in 2022 to $2.8 billion, which is more than half of the $5 billion target the bank had set for itself by 2024.
"We remain confident in achieving our financial targets. We are raising our forecasts, and are now targeting a return on tangible equities approaching 10 percent in 2023, exceeding 11 percent in 2024, and continuing to grow thereafter."
Standard Chartered remains optimistic about the reopening of China and economic growth in Asia next year, which is where it generates most of its revenue due to high growth rates.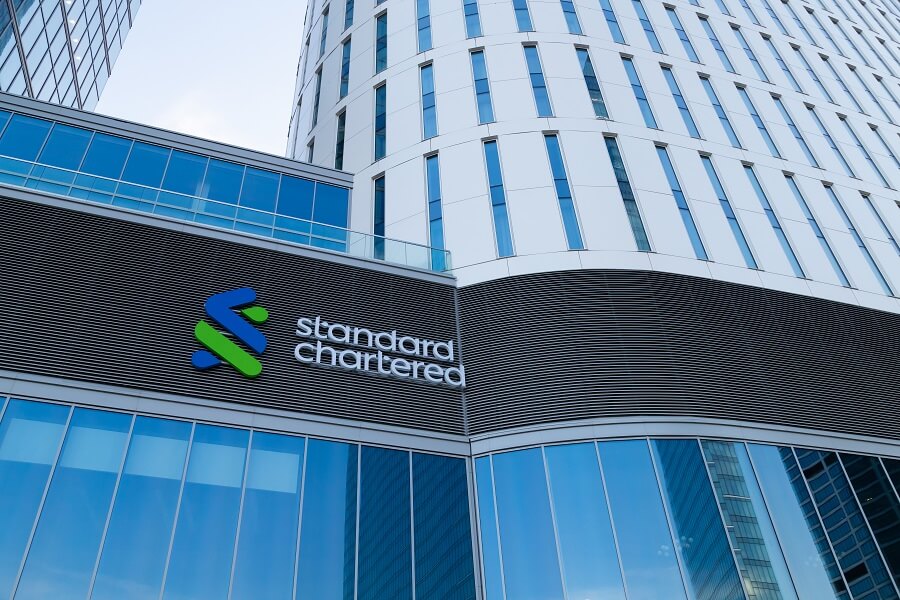 What about the Middle East and Africa?
Standard Chartered data shows it had a remarkable performance in the Middle East and Africa regions.
The base profit before tax reached $819 million, up 4 percent on a constant currency basis, despite the high decline in the value of loans, "mainly related to circumstances of downgrading sovereign ratings in Ghana and Pakistan," according to a statement from Standard Chartered.
The $937 million in core profit, a 25 percent increase on a constant currency basis, came from high income and cost-disciplined management.
In the UAE, Standard Chartered's profits increased by the end of 2022 with a growth rate of 41.3 percent, compared to 2021 profits. The bank registered a profit increase to AED 1.25 billion ($340 million) in 2022, compared to AED 888.2 million ($24 million) in 2021.
Read: ADGM, Zand Bank ink MoU to support SMEs in UAE
Progress made
Standard Chartered has made significant strides in the region:
It strengthened its presence in Egypt after receiving approval to seek a banking license, marking a major achievement.
It dominated the bond and sukuk markets in Africa and the Middle East in 2022, earning first place in company ratings based on specific financial metrics and third generation issuances in the Middle East and North Africa region for the fifth consecutive year. It doubled in size, introducing the most innovative deals of the year, and ranked first in these criteria in Africa and the Middle East.
The bank's contribution to sustainable finance in the market was notable.
It introduced a comprehensive digital onboarding service in Pakistan using built-in methods that verify customers' identities, allowing them to easily open accounts from the bank's mobile app.
To support financial inclusion, it expanded its offering to banking agents in five countries, providing multiple points of contact for customers to conduct transactions. In addition, it extended digital wealth management solutions in Kenya and the UAE.
The bank's products saw broad-based growth in income, with financial markets reaching their highest level since 2015.
According to Sunil Kaushal, Standard Chartered's Regional Chief Executive Officer, Africa and Middle East, the bank achieved remarkable success in 2022, partly because it was "developing a transformation journey aimed at realigning and restructuring our network across Africa and the Middle East."
"Our outstanding financial performance has been a reflection of our team's efforts and dedication throughout the year," Kaushal said.
Despite ongoing challenges, GCC markets are optimistic about "outperforming global growth, thanks to a recovery in oil prices, increased government spending, and bilateral trade negotiations," he added.
"We continue to reaffirm our commitment toward investing in our distinguished international network, toward the business activities of our wealthy clients, and toward market-leading digitization initiatives to help our clients thrive. We always have a specific goal, which is becoming a leader in our industry across the region."
For more on banking and finance, click here.
Exclusives