December 26, 2022 10:10 am
Sunset Hospitality is behind some of the most sought-after venues
We speak to Guillaume Ferraz, Managing Director of the Day Life Division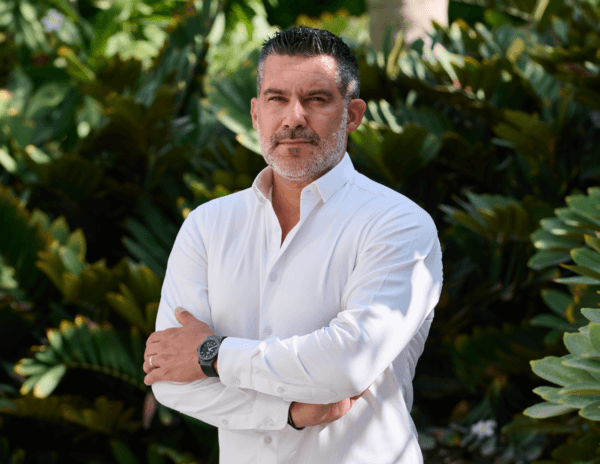 Guillaume Ferraz, Managing Director, Day Life Division, Sunset Hospitality Group
Founded in 2011, Sunset Hospitality Group strives to create unique experiences for the decerning clientele across resorts, beach clubs, restaurants, and nightlife.
Today, the group is a leading hospitality investment and management company that not only partners with acclaimed multinational brands but also develops some of the most exciting concepts that have become household favorites across nine countries and twenty-six brands.
We spoke to Guillaume Ferraz, Managing Director of the Day Life Division which manages brands such as DRIFT, AURA Skypool, and Azure Beach.
What prompted you to enter the world of hospitality?
Since I was young, I have always had a passion for food and really enjoyed the social element of it. When I turned 18, I started working extra hours in night clubs before starting my professional career at Nikki Beach Marbella in 2002.
As a result of my passion, I worked my way up quickly from a junior role to Beach Manager and Assistant General Manager. It was really at Nikki Beach that I found my love for the hospitality industry, which offered me plenty of opportunities to live and work in the most luxurious destinations worldwide, interacting with people from various continents, learning about their cultures, and most importantly, trying a mixture of different cuisines.
What does a day in the life of Guillaume Ferraz look like?
Every day is different, I always take part in early morning exercise, and then spend time with my family, which helps me mentally prepare for the day ahead. I then head to my office which is located within DRIFT Beach Dubai, with regular visits to Sunset Hospitality's  HQ in the week so that I can get closely involved in upcoming projects and activations, with the wider team.
What were some key lessons and expertise you gathered during your time at Nikki Beach? 
During my time at Nikki Beach, I understood how premium beach clubs need to be positioned – not just as a beach club, but also have a clear lifestyle concept that guests want to be a part of and be seen in.
I learned how both residents and tourists want an elevated experience when it comes to well-being, fine dining, and ultimately, living the good life. The beach club's overall aesthetics need to be appealing and picturesque, however, it's important to ensure the other key pillars of a beach club are not forgotten such as F&B, entertainment, service, and wellness.
At Sunset Hospitality, you molded DRIFT into one of the most popular venues. What was the process there? 
We opened just over five years ago with the wish and intent to have a different approach than our competitors. Therefore, many layers had to be considered to continuously attract Dubai residents and tourists, especially in such a cluttered market where hospitality options are diverse.
Firstly, in terms of Food & Beverage, we wanted to make sure we could offer a well-thought-out menu created with innovation, creativity, and simplicity for guests at the pool and beach and at our restaurant, versus party and snack food (a trend we were seeing at the time). We were all conscious that building a strong culinary team and a well-trained service team was one of the keys to establishing a beach venue as a dining destination.
Also, in terms of branding and marketing, we rolled out a well-developed marketing plan to appeal to the varied tastes of potential visitors on various platforms. Aside from traditional in-person marketing, it's important that luxury beach club marketing strategies have a strong digital focus. We made the decision to work with a boutique PR agency, rather than a bigger one, since the beginning, and having an extra pair of ears on the ground to listen out for the latest trends, coupled with a targeted PR strategy has helped us stay in our guests' hearts and minds.
At Sunset Hospitality Group, we believe in the culture of continuous improvement, so we introduce new and diverse experiences every season. Despite the challenges we faced over the last few years, such as COVID, we have stuck to our ultimate vision and continuously created a laid-back luxury experience that fulfills several goals: indulge in utter relaxation, discover an innovative take on classic Provençal cuisine, create new experiences, reconnect with friends and family, and relax with the sound of the sea while enjoying your favorite drink. As a result of providing exceptional guest experiences, we saw and are still seeing organic growth due to word of mouth, which is ultimately our most powerful awareness tool.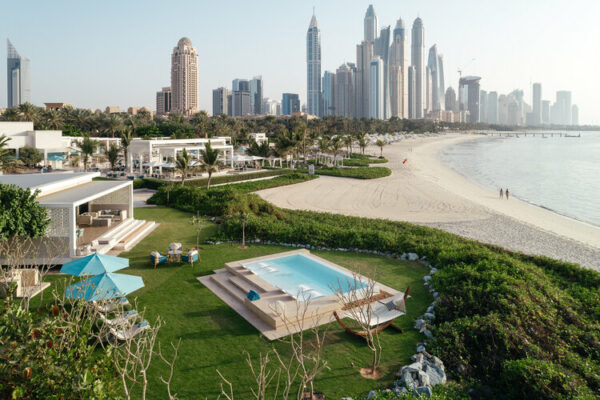 What are some must-have dishes at DRIFT? 
A long day at the beach will always work up an appetite and at DRIFT Restaurant, we offer a menu that is an innovative take on classic Provençal cuisine. An emphasis on the finest organic ingredients, freshness, and simplicity delivers a culinary indulgence, complemented by an innovative cocktail menu.
My personal favorites are the 'Les Spaghettis Al Pil-Pil' which is spaghetti with tiger prawns, garlic & chili oil, shellfish bisque with grated lemon zest, and, 'La Salade De Lentilles' which incorporates beluga lentils, grilled fennel, butternut squash, Comte', soft boiled egg, and bacon vinaigrette. Other stand-out dishes include 'La Daurade en Papillote', steamed seabream with salsify, parsnip, haricots vert, chanterelle, black trumpet mushrooms, and of course, our iconic seafood tower.
To finish, I always recommend the 'Le Pain Perdu' which is dulce de leche, banana, dark rum, and toasted almond, complimented with a praline ice cream.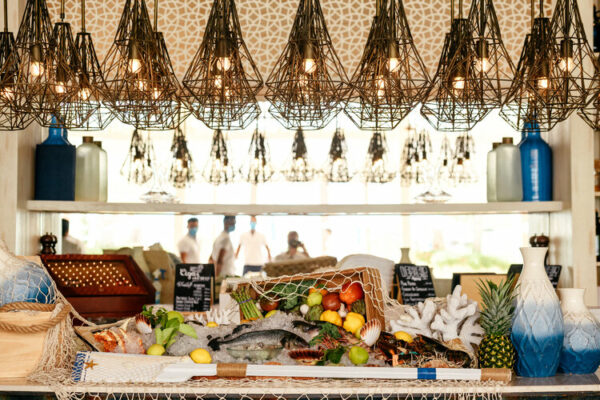 How does the back end of 'day life hospitality' venues differ from hotels? 
Style and effortless luxury are abundant in SHG's daylife destinations. The beachfront and pool experiences, combined with their exclusive and urban chic vibes make the venues a source of relaxation and enjoyment. As a result, we have to take a more lifestyle approach and implement a series of different marketing methods.
Also, to retain our existing guests, we make sure we have a very close relationship with each of them, therefore regularly engage via WhatsApp and Instagram. We recently hired a new Guest Relations Manager, to make sure there are open lines of communication between staff and guests, offering a much more personal touch in the way we do things.
Often guests like to be recognized as regulars. What sort of interaction do you have with guests? And what role plays in retaining repeated customers? 
Our goal at DRIFT is to bring people together to celebrate life by focusing on experiences that we define as a lifestyle. Service is one of the best ways to achieve this goal. Our guests keep on coming back because of how we make them feel, and we ensure we constantly recognize our existing clients – making them feel welcome every time they step into our venues, knowing their names personally.
As mentioned earlier, the oldest and one of most efficient types of marketing is 'word of mouth', and happy customers share their experience with others and the snowball effect kicks off. To achieve this, we train our team and motivate them daily, with tremendous attention to detail so it becomes so natural for them.
Sustainability is a big issue across the hospitality sector. What are some practices the Day Life division has embraced? 
We have been utilizing solar panels to generate hot water in our changing rooms and back of the house, and have reduced single-use plastic (such as straws) significantly. Also, we are about to replace our plastic bottles with plant-based bottles and are working with a third-party company to break down sustainable plant sugars into simple chemical structures that can then be rearranged to form a new plant-based plastic.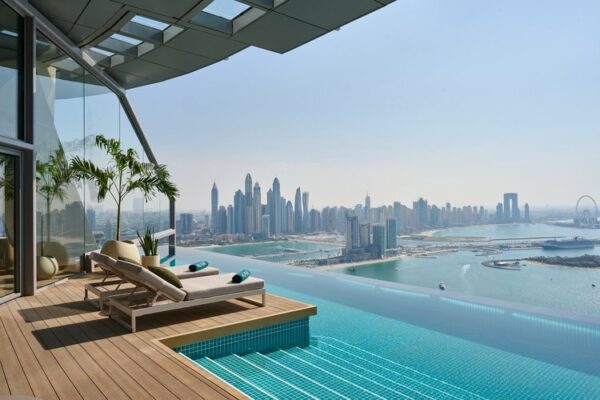 Any specific expansion projects that Sunset is currently working on?
Sunset Hospitality's vision is to keep maintaining its strong business model across the GCC, and to focus mainly on its existing brands. Meanwhile, the group will look at expanding its brands across all divisions (Dining, Daylife, Living, and Nightlife) internationally. To ensure the business continues all year round throughout every season, we are developing a strong partnership with European groups, and therefore we can expect to see the group's expansion mainly in North Africa and Europe in the upcoming years.
95% of the brands across the portfolio are homegrown and any brand that isn't (within the 5%) will of course be uplifted with the Sunset spirit, as the group is always involved in the operational aspects.
Sunset Hospitality is currently about to launch Mott 32, a fine-dining Chinese restaurant originating from Hong Kong at the Address JBR, and also METT Marbella, which will open its doors in July 2023. There are many more projects in the pipeline, so stay tuned!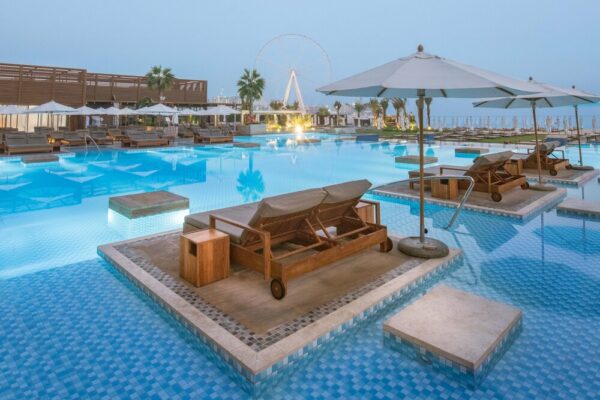 Exclusives