Apart from a global macroeconomic crisis gripping markets, and the 'great resignation' in the tech sector, AI and particularly the GenAI chatbot boom is becoming worrisome for labor markets, potentially lowering salaries and even eliminating some jobs.
Both IBM and British telecommunications giant BT Group cited AI when announcing thousands of job cuts, indicating that many of the vacated jobs wouldn't come back.
A recent Goldman Sachs study found that generative AI  may disrupt 300 million full-time jobs worldwide.
This year alone, layoffs in the tech sector cost thousands their jobs with reductions initiated by Big Tech including Google, Amazon, Microsoft, and Meta.
Layoffs for 2023 to date reached 168,243, according to Layoffs.fyi, exceeding 2022 totals. February and March saw the largest totals at 36,491 and 37,109 employees laid off consecutively.
In total, about 21,000 people have lost their jobs at Meta since November 2022. LinkedIn said on May 8 that it is cutting 716 jobs or about 3.6% of total employees. Also in May, Shopify said it was laying off 20% of its workforce, or around 2000 people. Amazon cut 27,000 jobs or 8% of its corporate workforce this year. In March, Accenture announced plans to cut 19,000 jobs or 2.5% of its workforce.  And so on. That's the bad news.
The good news is that roles such as robotics engineers and business intelligence analysts are projected to be amongst the fastest-growing tech jobs, at the expense of clerical duties.
Future of Jobs report- WEF
The World Economic Forum's (WEF) Future of Jobs Report reveals that economic, health, and geopolitical trends have created divergent outcomes for labor markets globally in 2023. Tight labor markets are prevalent in high-income countries, while higher than pandemic period unemployment is prevalent in low- and lower-middle-income countries.
At the same time, real wages are declining as a result of the ongoing cost-of-living crisis.
Diving by job roles, AI and machine learning specialists top the list of fast-growing jobs, followed by sustainability specialists and business intelligence analysts.
The fastest-declining roles are non-tech, including clerical or secretarial roles, including bank tellers, postal service clerks, and cashiers.
Read: Telecom layoffs part of tech downsizing, AI behind recent dismissals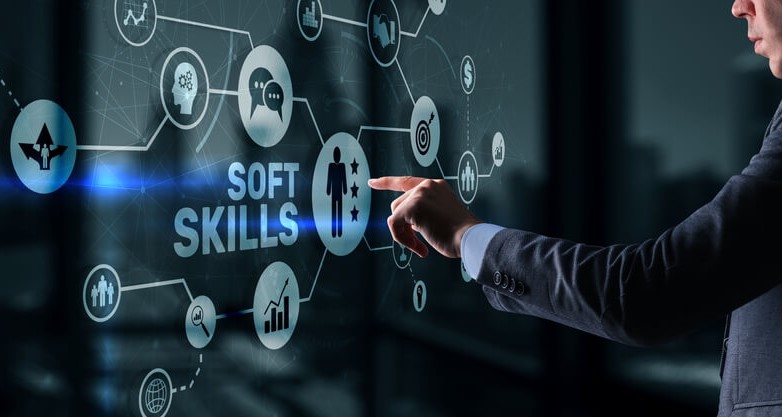 New skills needed
The WEF study revealed that analytical thinking is a top core skill in demand to maximize business performance, followed by creative thinking, resilience, flexibility and agility; motivation and self-awareness; curiosity and lifelong learning.
Analytical thinking will account for around 10% of training initiatives from 2023 to 2027 followed by creative thinking at 8% of upskilling schemes.
Companies ranked AI and big data 12 places higher in their skills strategies than in their evaluation of core skills, and report that they will invest an estimated 9% of their reskilling efforts in it.
Salary hikes
Top ranges for technology salaries across a variety of roles have gone up, according to a recent salary guide by digital and media recruitment firm Aspire.
Looking into digital, media, marketing, sales, research, and technology job vacancies, it found year-on-year from April 2022 to April 2023, many roles have seen salaries increase by 30%.
Industry layoffs across the tech industry translated into having many highly skilled candidates on the market and thus employers looking to overcome 2022 struggles are attracting this talent with incentivized job offers and competitive salaries.
Offers for junior or mid-level Quality Assurance (QA) engineering roles have seen an average of a 30% increase in maximum salary while graduate data analysts saw an average increase in offered remuneration of 7%, while junior design roles saw a 13% rise.
Salary offers for Chief Technology officers (CTOs) increased by 87.5% in the past year.
For some roles, the changes were negative with mid-level UX and UI designers seeing offers decreasing by 10% over last year.
Recruiting still strong
Recruiting remains strong according to the Robert Half Technology's 2023 IT salary report where 56% of tech employers surveyed said they planned to hire for new roles in the coming year and nearly 40% said they would hire for vacated roles. But the majority of technology managers said finding skilled professionals in software and applications development, technology process automation, and cloud architecture and operations was difficult.
Jobs in demand
Despite the threat of AI replacing some of these at a later date, a few of the most in-demand tech jobs for 2023 include:
1- Cloud engineers
2- Database developers
3- DevOps engineers
4- Front-end developers
5- Help desk and desktop support professionals
6- Network administrators
7- Network security engineers
8- Software Developers
9- Software engineers
10- Systems security managers
11- Coders and computer programmers
12- Data analysts
For more technology news, click here.