October 3, 2022 12:06 pm
The 'Big Short' champion warns of the next stock market crash
He diagnosed the "largest speculative bubble of all time" last June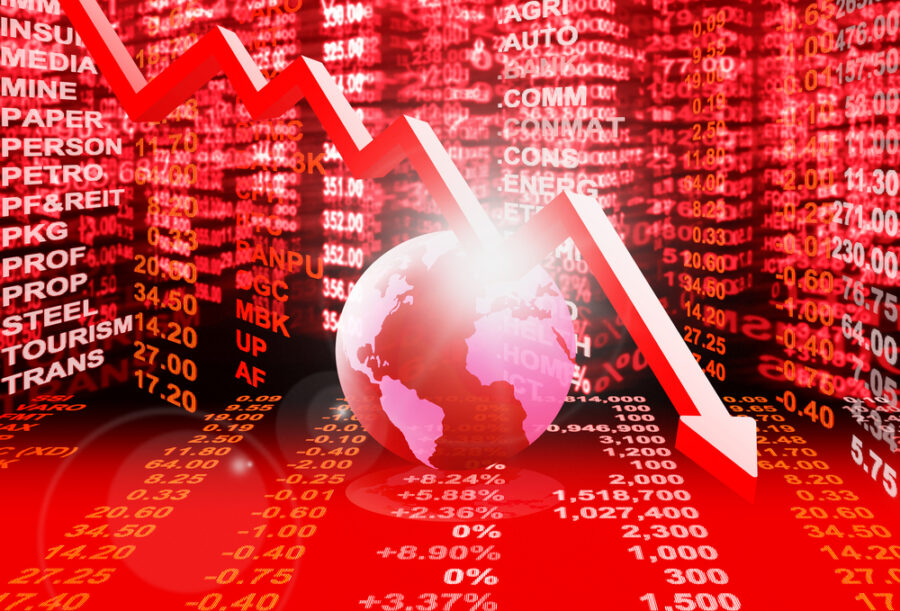 Financia crash
Remember Michael Puri, best known for his prediction of the global financial crisis in 2008, and who immortalized his bet in the book and movie 'The Big Short'? Today, Michael Puri is giving his most serious warning about the US economy, which he described as worse than the Great Recession.
Michael Perry today fears that the current chaos in the markets is a prelude to a bigger catastrophe.
Perry said in a tweet that was deleted later Thursday: "Today I wondered aloud if this could be worse than 2008." "What interest rates are doing, and exchange rates globally… Central banks seem reactionary."
Perry, who is president of Scion Asset Management, was likely referring to the Federal Reserve and other central banks frantically raising interest rates to rein in intractable inflation.
The Federal Reserve's large increases, in conjunction with headwinds abroad such as the Russo-Ukrainian War and the continued lockdown in China, have pushed the US dollar to record highs against other global currencies such as the British pound.
In addition, the Bank of England bought £65bn ($72bn) worth of bonds last week, as rising government bond yields were threatening the UK's financial stability.
As for the People's Bank of China, it is reportedly equipping state-run banks to sell dollars and buy yuan from abroad in an effort to prop up the Chinese currency.
High interest rates, volatile currencies, and the rush of authorities to calm markets and prevent economic disasters are clearly Perry's "red flags," reminiscent of the frenzied period before the Great Recession.
The president of Scion Asset Management is also known for betting against Elon Musk's Tesla fund and Cathie Wood's Ark Innovation last year, and buying a stake in GameStop. He also diagnosed "the biggest speculative bubble of all time" in June last year, predicting that it would end in "the mother of all collapses."
Piuri also raised eyebrows after disclosing in August that his company had sold its entire portfolio during the second quarter, abandoning shares of big names such as Alphabet (Google's parent) and Meta (Facebook's parent).
Exclusives