August 1, 2022 4:23 pm
The BOE to discuss Thursday the largest interest rate hike in 25 years
Concern about pledges of premiership candidate to cut taxes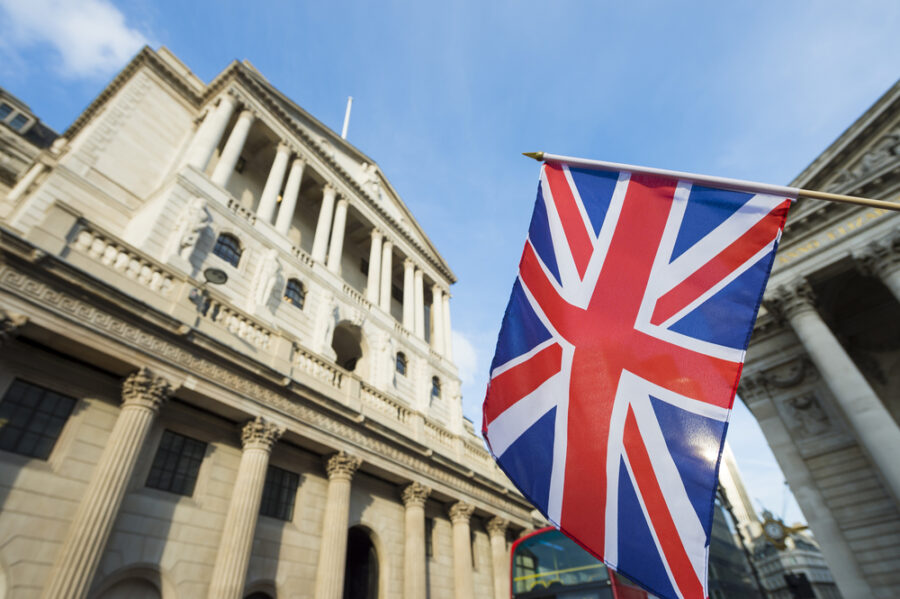 The BOE has raised interest rates in 25 basis point increases since December
The Bank of England is expected to raise interest rates by 50 basis points during its meeting on Thursday, following rate increases that were approved by the Federal Reserve and the European Central Bank (ECB).
This move is expected by most analysts and investors, and if approved, will represent the largest interest rate increase approved by Britain in 25 years.
Bank of England (BoE) Governor Andrew Bailey announced last month that an interest rate increase of 50 basis points (to 1.75 percent) would be "among the options on the table" when the Monetary Policy Committee makes its policy decision on Thursday.
Bailey indicated that a rate hike this time would not be the last, saying that policy makers are prepared to act "aggressively" if necessary, to tackle inflation.
The BOE has raised interest rates in 25 basis point increases since December, but pledged in June to act "aggressively" if necessary in response to persistent inflationary pressures.
If the Monetary Policy Committee follows through with raising the central bank's benchmark interest rate to 1.75 percent, it will be the largest increase in borrowing costs in more than a quarter of a century.
Inflation rose to 9.4 percent in June, as measured by the BoE's target CPI, largely in line with the central bank's forecast for May.
But the recent rise in gas prices means that the BoE's new forecast is likely to show it rising to double digits than already forecast in the fall, when the ceiling on energy prices will rise again.
In contrast, recent data indicates that economic growth has held up better than the BoE expected in Q2 2022. Employment has also continued to grow strongly.
Analysts say that the Bank of England is concerned about the pledges made by the candidate to lead the Conservative and Prime Minister position, Liz Terrace, to cut taxes, which means that the central bank will be forced to raise interest rates further.
The International Monetary Fund, which lowered its global growth forecast last week, cited the UK as one of the countries where inflation expectations worsened the most. The financial body urged policymakers to take "decisive action" even if it hits growth, jobs and wages in the short term, arguing that a gradual approach would simply lead to a more disruptive adjustment later.
Exclusives