September 9, 2022 11:15 am
The Fed will not retreat from inflation reduction path until "mission accomplished"
Powell: We are very committed to this project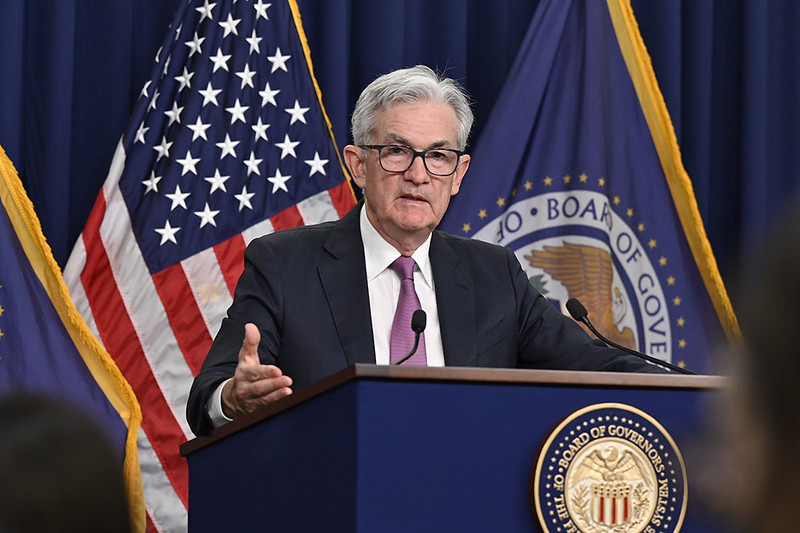 Federal Reserve Chairman Jerome Powell
About two weeks before the regular meeting of the Federal Reserve's Federal Open Market Committee (FOMC), Federal Reserve (Fed) Chairman Jerome Powell stressed that the central bank will continue its efforts to rein in inflation until the job is done.
Powell was speaking at the Cato Institute monetary conference, a Washington-based think tank, as Fed officials face questions about how high interest rates will be by the end of the year and how quickly to get there.
In his comments emphasizing his commitment to fighting inflation, Powell said: "We must act as firmly as we have done before and persevere until the job is done."
Powell stressed that he and his colleagues "are deeply committed to this project and will continue to do so until the job is done."
He pointed out that expectations play an important role and were a decisive reason for the continuation of inflation in the seventies and eighties. At this point, he said, "History strongly cautions against premature mitigation." "We believe we can avoid the kind of exorbitant social costs" that the Fed at the time "had to impose to bring down inflation and ensure price stability," he added.
And Powell left the possibility that the Board will agree, during its meeting scheduled for September 20-21, to increase the interest rate again, by 75 basis points, which is the same increase that it approved in its previous meetings in July and June last.
But he reiterated that the final decision for the next meeting will depend on the total economic data expected to be released before it.
Next Tuesday, officials are scheduled to receive important data on the rate of consumer price inflation last August.
Analysts, whose opinion was polled by Bloomberg Agency, expect the US Department of Labor to announce that the inflation rate during the past month will reach 8.1 percent, compared to 8.5 percent in July.
Markets are widely expecting the FOMC to increase 0.75 percentage points for the third time in a row this month.
CNBC reported that this probability rose to 86 percent during Powell's comments, according to CME Group's FedWatch tracker for federal funds futures bets.
Both Goldman Sachs and Bank of America told clients to expect a three-quarter point increase.
One reason to act aggressively, Powell said, is to make sure that inflation, which is hovering around its highest rate in more than 40 years, does not become ingrained in the public consciousness. He added, "The Fed has the responsibility for price stability, and by that we mean 2% inflation over time… The longer inflation stays much longer than the target, the greater the risk that the public will start to see higher inflation as the norm, and that has the potential to raise the costs of lowering inflation."
Exclusives