May 4, 2022 10:14 pm
The Federal Reserve decides to raise interest rates
Biggest increase since Alan Greenspan's tenure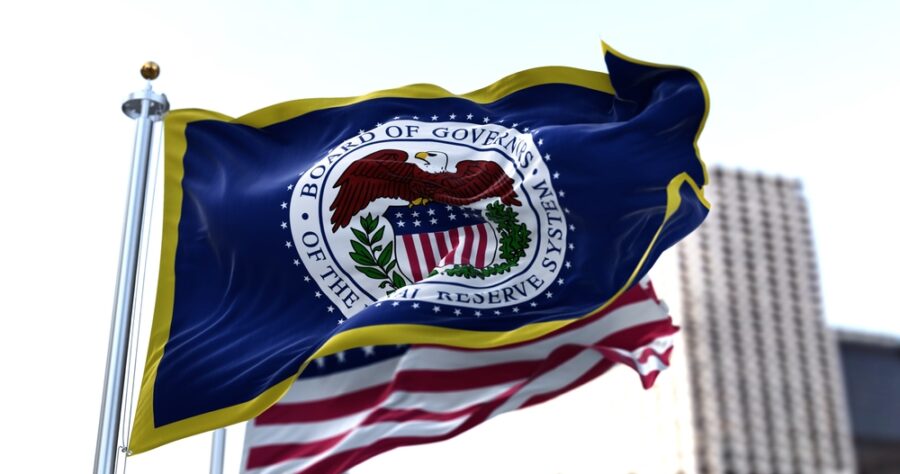 FED flag
The Federal Reserve announced its boldest anti-inflationary measure in decades. On Wednesday, the Federal Reserve's Federal Open Market Committee raised interest rates by half a percentage point at the conclusion of its two-day monetary policy meeting, approving the largest increase since 2000.
The increase of 50 basis points is the largest since the tenure of former Federal Reserve Chairman Alan Greenspan.
The committee also announced plans to reduce the size of the US Central Bank's bloated balance sheet of $8.9 trillion.
Meanwhile, the US trade deficit jumped to a record high in March, confirming that trade had a negative impact on the economy's growth in the first quarter, and may remain so for a while as companies refill their stocks with imported goods.
And US Commerce Department data showed that the trade deficit accelerated 22.3 percent to $109.8 billion in March, amid a record increase in imports.
Exclusives