March 9, 2023 1:00 pm
The magic behind the machine – Artificial intelligence in the spotlight
Two main factors will shape the evolution of AI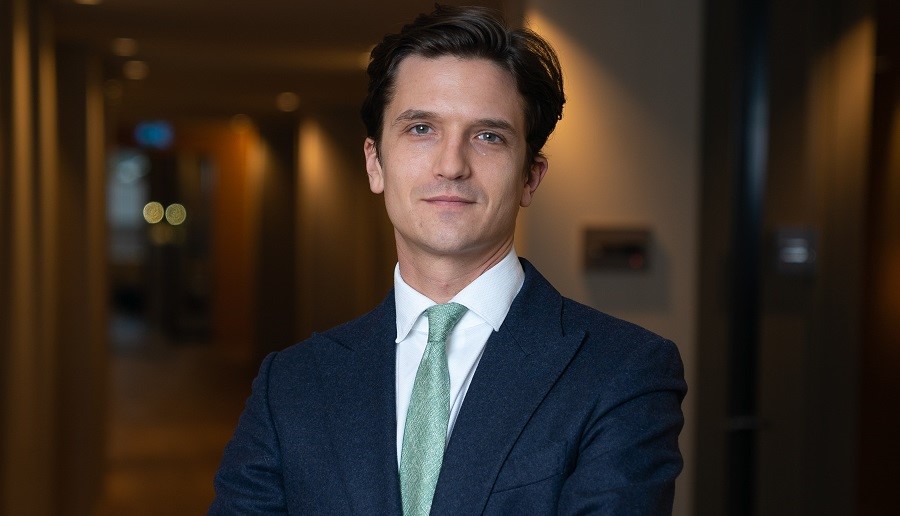 Luca Menozzi, Next Generation Analyst at Julius Baer
Artificial intelligence (AI) is no longer a distant concept but rather a general-purpose technology that is being applied in many areas, from healthcare to finance, advertising, and more. The recent hype around ChatGPT, a programme that optimises language models for dialogue, has further fuelled the debate about the impact of AI on the economy and our society. For investors looking to gain exposure, we believe there are three segments to focus on: software, cloud computing, and semiconductor companies.
The goal of AI is to make machines smarter and more useful, thereby increasing their efficiency and output and giving those companies that use it wisely a competitive edge, better insights into customer needs, and, ultimately, increased revenues or reduced costs.
Read: Google is releasing its own artificial intelligence chatbot
While the logic behind the investment case is rather structural in nature, there are two main factors that will shape the evolution of AI: the availability of abundant data and increasing computing power. There is little doubt that both computing power and available data volumes will continue to grow strongly over the next decades, increasing the speed and accuracy of AI. That said, there are still some doubts about data collection, security, and privacy, which is fueling a public debate.
Will this debate derail the investment case for AI? We do not think so. However, we do acknowledge that socio-political concerns, e.g. regarding changes in the labour market (in connection with automation and robotics) and the perceived threat of technology giants, as well as the increasing polarisation of the world order, will remain areas of intense debate.
The share prices of companies involved in AI were not spared from the stock market rout that unfolded in 2022. In fact, many of them underperformed significantly after investors reassessed their growth potential amid higher interest rates and the normalisation of spending on information technology after the Covid-related demand surge. However, valuations are now back in line with historical averages.
While share prices corrected sharply over the past year, corporate management across the sector appeared unfazed and continued to spend. Judging by the number and value of AI start-up acquisitions, 2022 remained a year of strong interest, with (mainly) large-tech companies buying into AI technology.
One major deal that has been publicly discussed in recent months is Microsoft's additional USD 10 billion investment in OpenAI, the company behind the headline-grabbing ChatGPT programme. While it is unlikely that Microsoft will be able to seriously challenge Google by integrating this software into its Bing search engine for a variety of reasons (such as the behavioural changes required, Google's leading position with regard to pre-installed services on mobile devices, and the limited sophistication of ChatGPT), this investment must be seen as part of an evolutionary rather than a revolutionary development – and there is more to come. It is an example of the increasing adoption of AI-related software by Big Tech companies so that they are not disrupted and can offer more and better services to their clients.
In our view, there are essentially three clusters of companies that will benefit from the development of AI.
AI enablers and adopters
AI enablers will train AI solutions themselves, embed them as part of their software, offer them as a service to end users, and potentially expand their target markets. AI adopters will be used to automate and improve the efficiency of existing processes, which should result in superior insights and contribute to operating-cost reductions.
Cloud computing
AI software will increasingly run in the cloud, as it gives its users wider accessibility, allows for lower operating costs, and provides cutting-edge technologies that would otherwise require excessive capital expenditure.
Semiconductors
The growth of cloud computing and AI is creating huge demand for semiconductors, such as computing units, memory, and other AI-specific components. AI-specific chip sales are expected to reach USD 77 billion by 2025, up from USD 11.2 billion in 2021, according to industry estimates. Higher demand will benefit chipmakers and semiconductor equipment companies.
For more on AI, click here.
Exclusives