September 2, 2022 6:12 pm
Trouble for the "Fed" as number of jobs rose by 315,000 in August
Companies continued pace of recruitment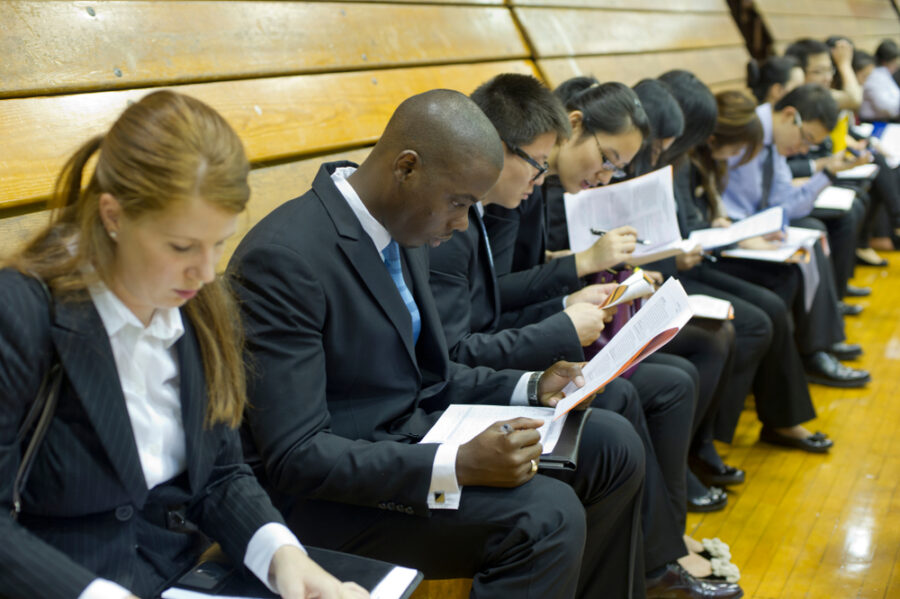 Job seekers
US non-farm payrolls rose strongly in August amid a slowing economy, while the unemployment rate declined even as more workers returned to the workforce, the Bureau of Labor Statistics reported Friday.
The economy added 315,000 jobs in a month, which is just below Dow Jones' estimate of 318,000. While the unemployment rate rose to 3.7 percent, ten percentage points higher than expectations. This is largely due to the high rate of participation in the labor force.
The employment figures pose a dilemma for the Federal Reserve, which is trying to control inflation.
Wages continued to rise, albeit slightly below expectations. Average hourly earnings increased 0.3 percent in August and 5.2 percent from a year ago. Both are 0.1 percentage points lower than the estimates.
"This is a unique period of time, as we still have a relatively tight job market, and there is still job growth," CNBC quotes Liz Ann Saunders, the chief investment analyst at Charles Schwab. As for a hiring freeze, some companies announced layoffs… It's very likely a recession even if you don't see the kind of labor market carnage that you see in most recessions."
The Fed is fighting the inflation problem with a series of interest rate increases totaling 2.25 percentage points which is expected to continue into the next year.
In recent days, senior central bank figures have warned that they have no intention of backing off their policy tightening and predict that even when they stop raising rates, rates will remain high "for some time".
Exclusives