March 1, 2023 2:54 pm
Türkiye's net reserves dropped $7 bn since the quake
Growth rate expected to slow significantly to 2.8 percent in 2023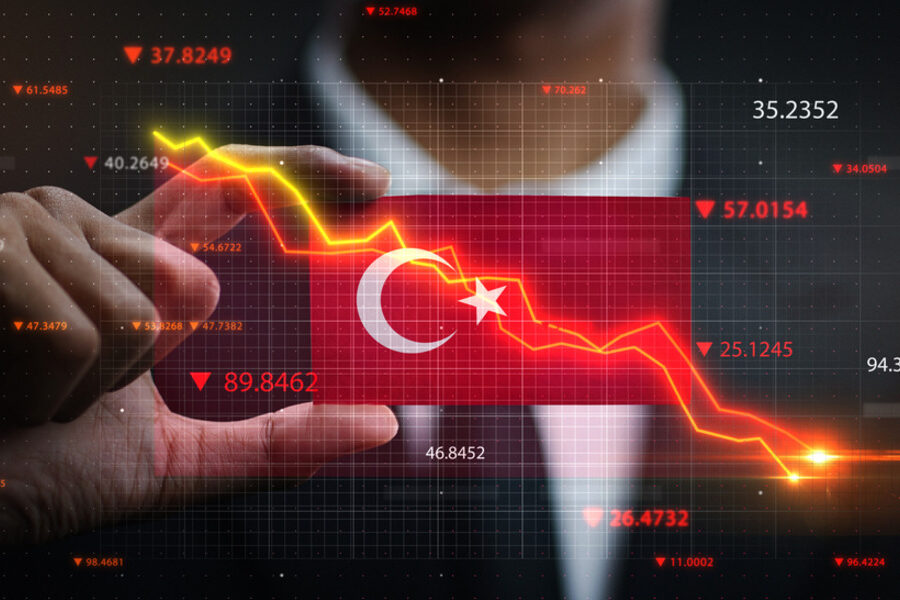 Quake affected Türkiye's net reserves
Recent data from the Turkish Central Bank showed net reserves dropping $7 billion since the quake and bankers expect further steps from the authorities to reduce foreign exchange demand.
Economists predicted that the Feb. 6 earthquake, which killed more than 43,000 people in Türkiye, will cost the economy more than $50 billion.
The World Bank estimates that the disaster caused $34.2 billion in direct physical damage,  the equivalent of 4 percent of the country's 2021 GDP; however, total reconstruction and recovery costs could be twice as high.
Inflation hit a 24-year high above 85% in October, stoked by a series of interest rate cuts sought by Erdogan, before dropping to 58% in January with a favourable base effect.
Read more: Earthquakes force Türkiye to cut interest rates by 50 basis points
Inflation outlook
Türkiye's devastating earthquake will keep inflation above 40% in the run-up to elections scheduled for June and will necessitate an additional budget, a government official said.
A surge in prices of goods and services, including food and housing, due to disruptions caused by the quake means Türkiye's high inflation rate will fall in coming months by far less than previously expected, observers say.
Inflation had been expected to keep falling to around 35-40% by June, but due to the earthquake, market observers now forecast inflation of 42-46% at the time of the election.
"With the effect of the earthquake, inflation may now reach somewhere in the range of 40-50%," the government official added, speaking anonymously as he was not authorised to speak publicly on the issue.
Growth rate shrinking
Moreover, Turkey's economy expanded 5.6 percent in 2022, according to official data released on Tuesday, but growth is expected to slow significantly to 2.8 percent in 2023 after earthquakes in the country's south caused widespread devastation.
For more on Türkiye, click here.
Exclusives