August 16, 2022 10:31 am
Türkiye's public budget deficit doubles to 64 bn liras in July
In June, the general budget deficit amounted to 31 bn liras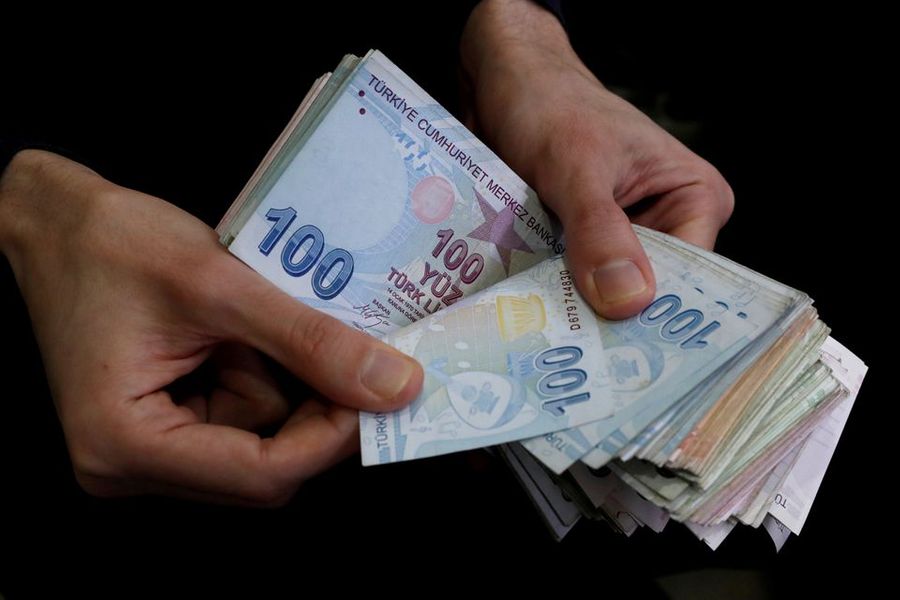 A merchant counts Turkish lira banknotes
Türkiye's public budget deficit more than doubled in July to 64 billion Turkish liras ($3.56 billion). 
According to data from the Treasury and Finance Ministry, Türkiye's general budget deficit in June amounted to 31 billion liras.
Türkiye's inflation rate has risen significantly, reaching 79.6 percent in July, up from 78.62 percent in June of last year.
The Turkish government announced a minimum wage increase for the second time in six months, elevating the monthly salary for approximately 40% of the workforce from $254 to $328.
Moody's downgraded Türkiye's sovereign credit rating from B2 to B3, citing rising balance-of-payments pressures and the risk of further declines in foreign currency reserves.
Exclusives