April 22, 2022 9:46 am
After the "Defensive Poison Pill"… a look at Twitter in Saudi, UAE
500 million tweets posted daily, 350,000 tweets posted each minute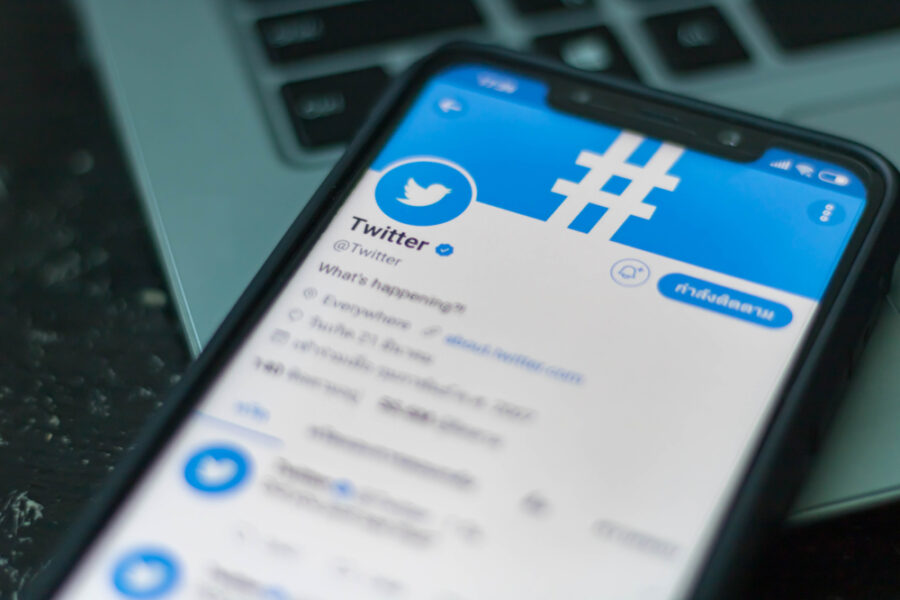 Twitter
The "defensive poison pill" was the red card that was raised to halt the dream of Elon Musk to acquire "Twitter", after he submitted a proposal to buy the remaining shares in it, submitting an offer worth more than 43 billion dollars.
But this did not stop Musk's ambition in preparing to put forward a second acquisition offer within 10 days, according to information reported by the New York Post.
Media reported that Musk has already secured $46.5 billion in financing for his Twitter takeover bid, where Musk would spend $13 billion directly buying Twitter shares in cash, and the remaining would come from varying loans, according to a new SEC filing.
And in the midst of the unspoken battle between Twitter's management and the billionaire, Twitter co-founder Jack Dorsey entered the firing line of targeting the board of directors in a series of tweets in response to some comments that considered him the cause of the company's dysfunction.
Criticizing the application's freedom of expression, he said, "There is a lot to be said…but nothing that I can say."
It helps to know some important numbers, as the Twitter app has a total of 1.3 billion accounts, but only 330 million active users, while 500 million tweets are posted every day, and 350,000 tweets every minute.
After talking about the offer made by Musk, the company's response, and the strategy that was followed, let's take a look at the status of Twitter in the region, especially the UAE and Saudi Arabia, in terms of the number of users, the most popular topics on this communication platform, and the most followed accounts in the Arab world and globally.
Users
Despite the talk that Twitter's "existence" may have expired after many new applications entered the competition, the social networking platform is still "popular" and maintains its global position.
61 percent of Saudis use Twitter, or about 14 million. The results also revealed that adults (45 years and over) are more likely to use this application, which ranked third in terms of favorite applications for Saudis after WhatsApp and Snapchat.
In the UAE, there are 2.45 million active Twitter users, according to figures issued in early 2022, or 24.6% of Emiratis, and the application ranked seventh in the list of users of social networking platforms, according to the "Global Media Insight" website.
Follow-up topics
As for the topics most followed by Saudis, social issues topped the list with 25 percent of Saudis polled, then economic issues with 18 percent, followed by sports topics with 14 percent, then educational issues with 13 percent, political and international issues at 10 percent, Saudi Vision 2030 by 10 percent, then security issues and entertainment and tourism issues with 5 percent each.
In the UAE, users follow both international and local political issues, in addition to entertainment, tourism, and sports topics, as well as government decisions, but there are no accurate percentages for followers of these topics.
Most followed accounts
There is a diversity in the types of accounts between the UAE and Saudi. Saudis prefer to follow news accounts, at a rate of 28 percent, such as the "Al Arabiya Urgent", which is followed by 21.6 million users, the highest in the Arab world, while Twitter accounts specialized in specific topics, such as education, medicine and others, stand at 25 percent. Government Twitter accounts are followed by 23 percent of those polled, individuals and public figures by 21 percent, and other accounts by 2 percent.
In the UAE, followers share with Saudi Arabia a preference for news accounts and state officials, but there is also no clear data in this field.
The Vice President and Prime Minister of the UAE and Ruler of Dubai, Sheikh Mohammed bin Rashid Al Maktoum, has 10.8 million users. His tweets top the list of the most interactive tweets in the UAE.
His account attracts millions of followers from all over the world, through various social media platforms, not just Twitter.
Among the most influential Emirati Twitter accounts are those of the Crown Prince of Abu Dhabi, Sheikh Mohammed bin Zayed Al Nahyan, and the Crown Prince of Dubai, Sheikh Hamdan bin Mohammed bin Rashid Al Maktoum.
Deputy Ruler of Dubai, Deputy Prime Minister and Minister of Finance, Sheikh Maktoum bin Mohammed bin Rashid Al Maktoum, and Minister of Foreign Affairs and International Cooperation, Sheikh Abdullah bin Zayed Al Nahyan, are also high on the list of most followed Twitter accounts.
Most followed accounts in the world
Globally, the accounts are:
1- Barack Obama 131.5 million followers
2- Justin Bieber 114.3 million followers
3- Katy Perry 108.8 million followers
4- Rihanna, 106 million followers
5- Cristiano Ronaldo 98.8 million followers
6- Taylor Swift 90.3 million followers
7- Lady Gaga has 84.5 million followers
8- Elon Musk 81.1 million followers
9- Narendra Modi 77.7 million followers
10- The Ellen DeGeneres Show, 77.5 million followers
Exclusives