March 13, 2023 10:46 am
UAE affirms support for Qatar's hosting of IMF, World Bank meetings
The UAE withdrew its request to host the meetings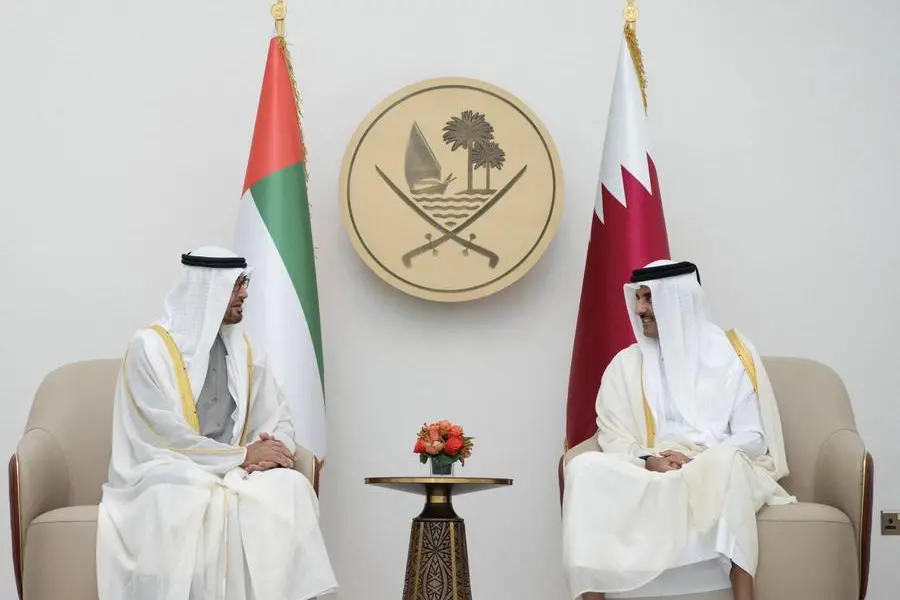 (Right) Qatar's Emir, Sheikh Tamim bin Hamad al-Thani meets with President of the UAE Sheikh Mohamed bin Zayed Al Nahyan in Doha, Qatar 2022 (Image Credit: Qatar's Amiri Diwan)
The UAE has withdrawn its bid to host the World Bank and International Monetary Fund (IMF) meetings in 2026 and will instead support Qatar as a potential host, the office of Qatar's Emir and the UAE's state news agency (WAM) reported.
On Sunday, UAE President Sheikh Mohamed bin Zayed Al Nahyan spoke by telephone to Sheikh Tamim bin Hamad Al Thani, Emir of the State of Qatar.
During the call, Sheikh Mohamed and Sheikh Tamim discussed the brotherly ties that exist between the two nations and explored areas for further collaboration. The two leaders also exchanged views on a number of regional and international issues of mutual interest.
Read more: IMF more upbeat on global economy
Sheikh Mohamed affirmed to Sheikh Tamim the UAE's support for Qatar in hosting the annual meetings of the International Monetary Fund (IMF) and the World Bank in 2026, and confirmed that the UAE will withdraw its request to host the meetings. The UAE President wished the Emir and the people of Qatar every success in hosting this global gathering.
The Emir of Qatar expressed his thanks to the UAE President and conveyed his sincere appreciation for the position of the UAE towards the State of Qatar, and its support for its candidacy to host the IMF and World Bank meetings.
For more on economy, click here.
Exclusives