January 31, 2023 1:29 pm
IMF more upbeat on global economy
Global growth will slow from 3.4 percent in 2022 to 2.9 percent in 2023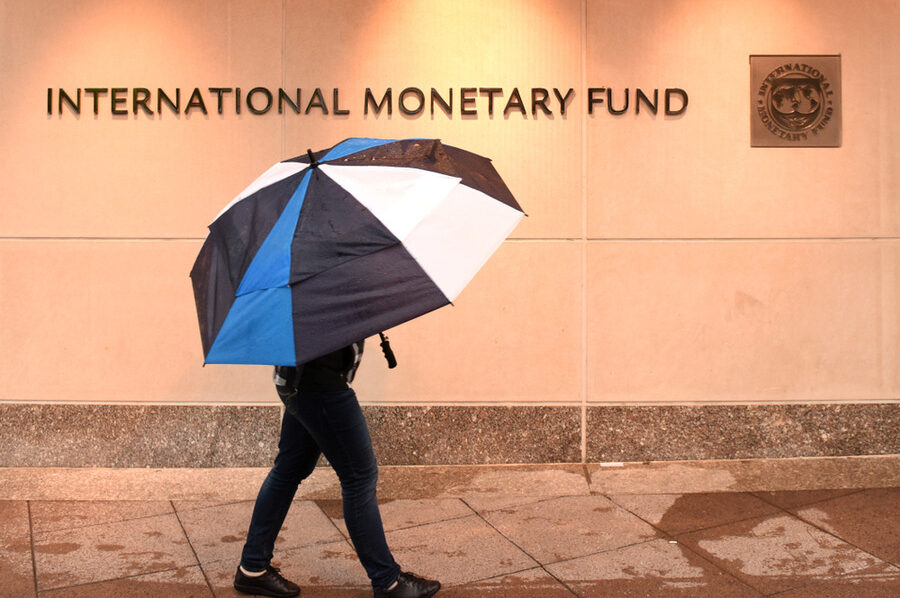 IMF
Rising interest rates and Russia's war in Ukraine will continue to weigh on the global economy this year. However, economists are more upbeat than they were a few months ago. According to the International Monetary Fund (IMF), global growth will slow from 3.4 percent in 2022 to 2.9 percent in 2023, up from the estimated 2.7 percent decline in October.
Read more: IMF issues 7 warnings that pose a danger to global economy
The improved outlook reflects China's "sudden reopening," which, according to the IMF, "paves the way for a rapid rebound in activity." It also mentioned unexpected resilience in many economies in the second half of 2022, as well as an improvement in global financial conditions as inflation begins to ease and the US dollar falls from its highs.
"The outlook is less bleak than in our October forecast, and could mark a turning point, with growth bottoming out and inflation declining," IMF research director Pierre-Olivier Gourinchas wrote in a blog post.
Additionally, the IMF revealed that the growth this year will "remain weak by historical standards." Of note, the annual average was 3.8 percent between 2000 and 2019.)
Central banks will need to maintain their aggressive campaign to reduce decades-long high inflation, which will slow economic activity. The Fund predicted that "nine out of ten advanced economies will most likely slow."
Growth in the US is forecast to slow from 2 percent in 2022 to 1.4 percent in 2023. Europe's economy, which has proven surprisingly resilient despite the global energy crisis, is expected to contract from 3.5 percent to 0.7 percent among the 20 countries that use the euro.
Similarly, he UK's economy is expected to contract by 0.6 percent. It is the only Group of Seven economy that is expected to contract this year.
The IMF also expected China's growth to rebound to 5.2 percent this year, significantly higher than its previous forecast.
Moreover, global inflation is forecast by the IMF to ease from 8.8 percent in 2022 to 6.6 percent in 2023 and 4.3 percent in 2024. It was around 3.5 percent prior to the pandemic.
For more on global economy, click here
Exclusives