Almost all UAE companies believe artificial intelligence (AI) can help them weather current economic uncertainty, but access gaps between technical and business users must be addressed, according to a new study from Dataiku, the platform for Everyday AI.
The research which surveyed 700 IT decision-makers across five countries in Europe, the Middle East, and Africa (EMEA), including the UAE, revealed that 98% of business decision-makers in the UAE see AI as a major enabler when looking for ways to be more resilient amid current economic conditions. The poll further showed that this belief was reflected in widespread action, with almost three-quarters (74%) of companies have either maintained or increased investment in AI programs in recent months. More than two-thirds (68%) of UAE organizations are investing up to 50% of their tech budget in AI and have formalized plans in place driven by specific business goals to be delivered over the next five years.
While the UAE was aligned with the overall EMEA area on the top priority, innovation — 64% of UAE organizations chose this as a five-year business goal — the nation diverged from its regional peers on the second- and third-ranked priorities. While EMEA as a whole was fixated on cost reductions and increased revenue, UAE businesses said they would be concentrating on competitive advantage (56%) and improved customer experience (54%), which is a strong indicator of the maturity level of the UAE AI market.
"The UAE has a proud tradition with AI, having been the first country to appoint a minister of state to oversee its development," said Sid Bhatia, Regional Vice President and General Manager for the Middle East and Turkey at Dataiku. "Once again, the report shows us that enterprises here have a strong grounding in the factors underpinning Everyday AI, as they are prioritizing competitive advantage and improved customer experience rather than trying to jump to the end of the story with financial goals like costs and revenue. We have seen that by concentrating on the fundamentals, we naturally curve towards an AI future in which revenues are boosted and costs are reduced."
Read more: The magic behind the Machine – Artificial Intelligence in the spotlight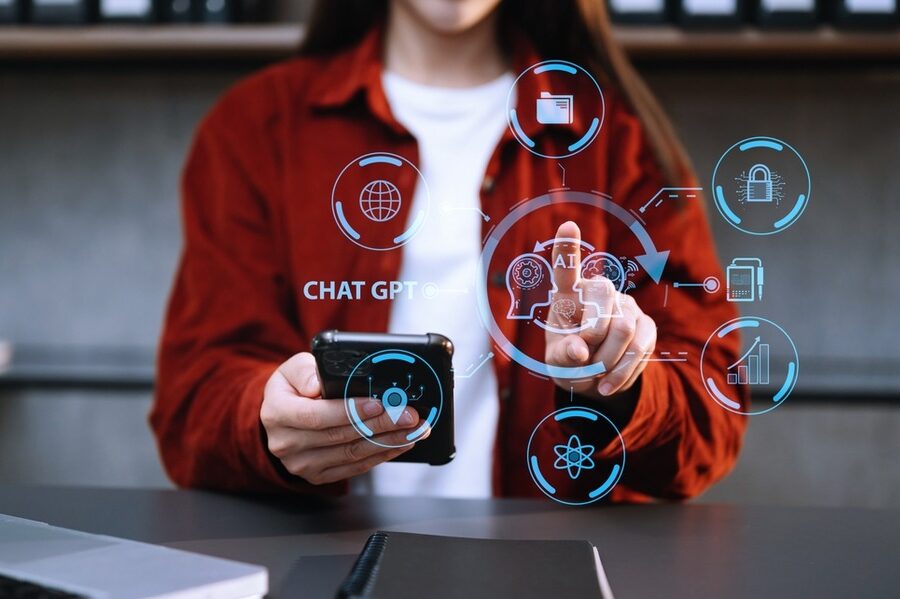 Everyday AI culture
Digging a level deeper though, the study did highlight one key area of improvement if UAE organizations are to optimize their AI practices. The data showed that while almost all (94%) UAE data science and technology specialists can work with data and AI to contribute towards the attainment of their organization's business goals, this number is much lower for business users, only 42% of whom have full access to the data they need. However, 92% of UAE respondents said they were using low-code or no-code development platforms to make AI more accessible to business users and help automate and improve daily decision-making processes, thereby building an Everyday AI culture.
Bhatia added: "Interestingly, at a time when we see unprecedented media buzz around large-language models like OpenAI's ChatGPT, Google's Bard, and Microsoft's revamped Bing, we asked companies in the UAE if they had invested in data science platforms to build and maintain AI models over the past five years. They all said 'yes'. That's 100% of companies saying they have taken the AI plunge. This is great news, but we now know that to truly harness the value of AI and achieve business goals, we cannot leave progress solely in the hands of data scientists and backroom technologists. We need to fully democratize AI. The wide availability of platforms like ChatGPT and Bard serves as a great example of what that can look like. We must now apply these principles to all established AI platforms and usher in an inclusive era for these technologies — the Age of Everyday AI."
Click here for more news on tech & innovation.