January 12, 2023 11:07 am
Sultan Al Jaber named as President-Designate for UAE's COP 28
Following presidential directive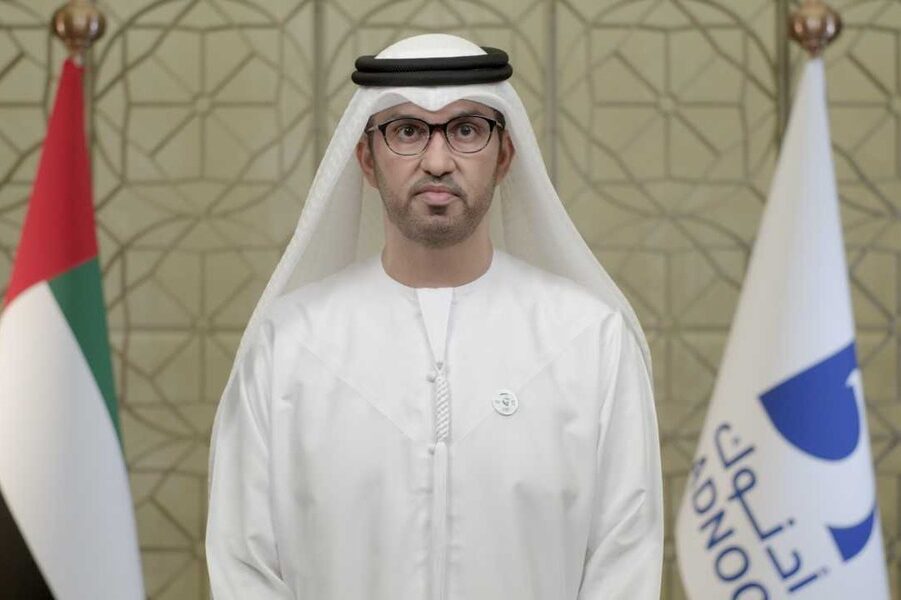 Dr. Sultan Ahmed Al Jaber (Photo Credit: WAM)
Under the directive of UAE President Sheikh Mohamed bin Zayed Al Nahyan, Sheikh Mansour bin Zayed Al Nahyan, Deputy Prime Minister and Minister of the Presidential Court, today appointed Dr. Sultan Ahmed Al Jaber as President-Designate for the 28th Conference of the Parties (COP28).
Shamma Al Mazrui, UAE Minister of State for Youth Affairs, and Razan Al Mubarak, President of the International Union for Conservation of Nature (IUCN), will join Dr. Sultan Ahmed Al Jaber's COP 28 UAE team as the Youth Climate Champion and UN Climate Change High-Level Champion, respectively. The UAE will host the annual climate summit at Expo City, Dubai, from 30th November – 12th December 2023.
Read more: Sheikh Mohammed: Hosting COP 28 will be UAE's biggest event in 2023
These appointments come at a pivotal moment, as the world faces increasing climate impact and challenges to energy, food, and water security and reversing biodiversity loss.
Limiting global warming to 1.5C will require significant reductions in emissions, a pragmatic, practical, and realistic approach to the energy transition, and more help for emerging economies. The UAE is committed to multilateral cooperation and an inclusive process that brings together emerging economies with developed nations, civil society, and businesses to achieve the solutions and the pace of change required.
The announcement further highlights the UAE's regional leadership in climate action and its role as a global advocate for clean energy. The UAE is home to three of the largest and lowest-cost solar projects in the world and has invested more than $50 billion in renewable energy projects across 70 countries, with plans to invest a minimum of $50 billion over the next decade.
As the first country in the region to ratify the Paris Agreement, the first to commit to an economy-wide reduction in emissions, and the first to announce a Net Zero by 2050 strategic initiative, the UAE is committed to raising ambition in this critical decade for climate action. The UAE is honored to have been endorsed as the host for COP 28.
Its bid for this role was rooted in its commitment to global responsibility and climate action in recognition of the critical importance of COP 28 as the first Global Stocktake (GST) review since the Paris Agreement. As such, the UAE has appointed a strong and diverse leadership team to support practical, inclusive, and transformational progress toward a successful COP 28.
Commenting on his appointment as President of CO P28, Dr. Al Jaber said, "This will be a critical year in a critical decade for climate action. The UAE is approaching COP28 with a strong sense of responsibility and the highest possible level of ambition. In cooperation with the UNFCCC and the COP27 Presidency, we will champion an inclusive agenda that ramps up action on mitigation, encourages a just energy transition that leaves no one behind, ensures substantial, affordable climate finance is directed to the most vulnerable, accelerates funding for adaptation and builds out a robust funding facility to address loss and damage."
Exclusives