July 21, 2022 5:28 pm
UAE issues regulations for responsible sourcing of gold
Guidelines are the latest in a series of initiatives to govern gold trade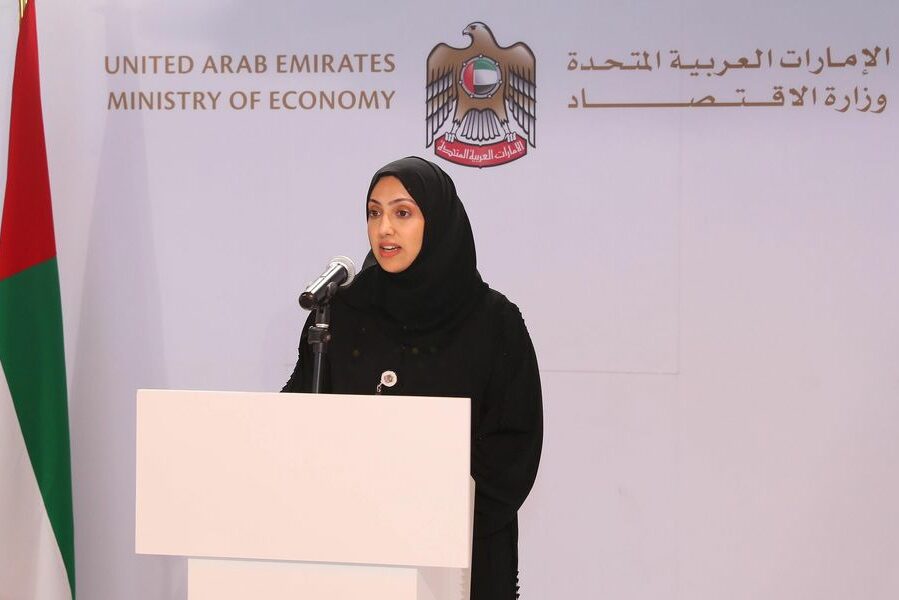 Safeya Al Safi
UAE's Ministry of Economy (MoE) issued the Due Diligence Regulations for Responsible Sourcing of Gold, in line with the Federal Decree-Law No. 20 of 2018 concerning anti-money laundering and combatting the financing of terrorism and the financing of illegal organizations and its executive regulations. 
The announcement of these guidelines is the latest in a series of initiatives and policies launched by the UAE in the last stage to enhance and govern the trade and circulation of gold to be in line with international standards and best practices, thereby consolidating the UAE's position as a leading global hub for gold trade. 
In this regard, Safeya Al Safi, Director of the Anti-Money Laundering Department at the Ministry of Economy, said: "Today marks the culmination of the UAE's efforts to enhance the system of good delivery of gold through the issuance of Due Diligence Regulations for Responsible Sourcing of Gold. The adherence to these guidelines is mandatory for all gold refineries operating in the country, starting from next January, in line with national trends in this regard." 
"Furthermore, the new guidelines support the legislation to counter money laundering and combat terrorism financing, in line with the directives of the Organization for Economic Cooperation and Development (OECD) and its annex related to gold. These guidelines will enhance the competitiveness of our national business and investment environment and strengthen our national economy's reputation at the regional and global levels," she added.
The regulations state that the controlled facilities must comply with a number of risk management policies when supplying gold from conflict-affected and high-risk areas by following a 5-step framework that stipulates the establishment of an effective governance system, risk assessment in the supply chain, mitigation of identified risks, independent third-party review, and periodic reporting.
The regulations also emphasize the importance of hiring an in-house employee to handle compliance tasks within the controlled facilities, whose role would entail taking direct responsibility for the due diligence process for the gold supply chain. 
The Ministry specified several conditions for choosing accredited auditors based on international best practices. Most notably, the auditors must be aware of all due diligence regulations concerning the supplying of gold. A list of accredited auditors is available on the Ministry's website.
Exclusives