February 28, 2023 6:31 pm
UAE, Oman to invest $3 bn in a joint rail network
Travel time between two countries cut to 47 minutes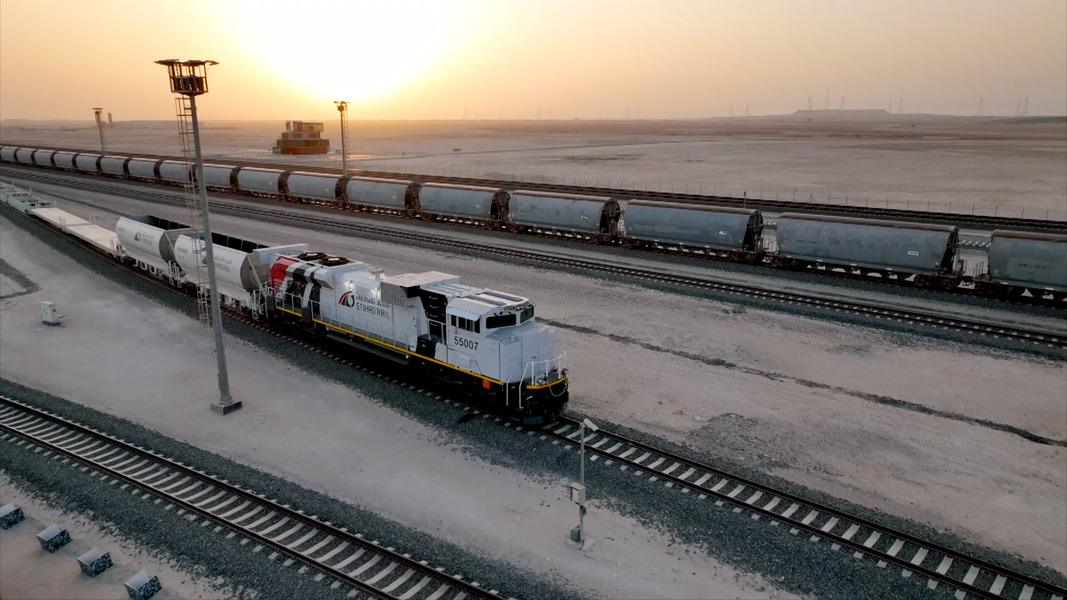 Railway network to connect UAE, Oman
The UAE and Oman will invest $3 billion in a railway line connecting the two Gulf countries.
Currently, the 290-kilometer journey between Abu Dhabi and Sohar, one of the main enclaves in northern Oman, takes only 3.5 hours. However, this is expected to change over the next decade. In fact, Oman will have an upgraded rail network.
The project is being managed by Oman and Etihad Rail as part of a joint venture. They signed a protocol for the 303-kilometer route with Abu Dhabi's Mubadala Investments Company, which was sealed during Emirati President Mohamed bin Zayed's visit to the Omani capital, Muscat.
Read more: A direct railway within the "UAE National Rail Network" now connected
Etihad Rail will construct the nearly 300-kilometer-long line. It will allow passenger trains to travel at 200km/h, while goods trains will travel at 120km/h. This connection will begin in Sohar, the northern port, and will reduce travel time from Abu Dhabi to Sohar, north of Muscat, to 100 minutes, and travel time from Sohar to Al Ain to 47 minutes. Passengers from Abu Dhabi will be able to connect to Etihad's rail network to reach Dubai in the meantime.
Trade booster
Suhail al-Mazrouei, UAE Minister of Energy and Infrastructure and Chairman of Oman and Etihad Rail Company said "The establishment of the Oman-Etihad Rail network is an extension of the strategic relations and strong historical ties between the two countries, and the foundation of the strong partnership between Etihad Rail and Oman Rail."
The new rail project's economic and social benefits are expected to be enormous, according to Abdulrahman Salim al-Hatmi, CEO of Oman Rail's parent company Asyad.
"The goal is to connect the Sultan's three ports with the industrial, commercial, and residential areas of the country and to increase trade and tourism opportunities between the two Gulf neighbors and the rest of the region," he added.
For more on logistics topics, click here.
Exclusives