December 29, 2022 9:34 am
Will Dubai, Abu Dhabi property sector continue its momentum in 2023?
They top list of most improved markets globally for 2022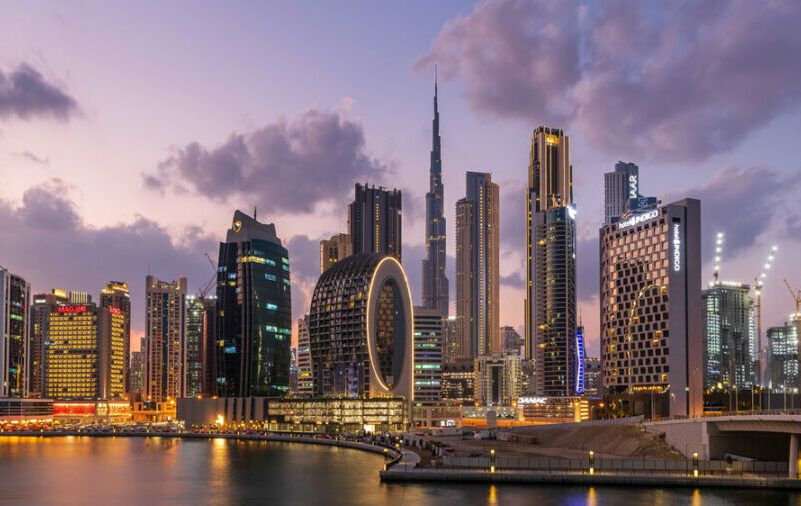 Dubai skyline
The property sector in the UAE, especially Dubai and Abu Dhabi, is poised to welcome a new year, continuing its upward trajectory and strong sales achieved in 2022.
The real estate market in the UAE, and Dubai in particular, has had an excellent year driven by many activities following COVID-19, especially while hosting Expo 2020 Dubai and during the 2022 FIFA World Cup in Qatar.
These 2 cities topped the list of the world's most improved markets for 2022, according to the latest edition of JLL's Global Real Estate Transparency Index. Dubai became the only real estate market in the MENA region to enter the 'most transparent markets' category.
Dubai has also been ranked as a global leader for branded residences, according to a study by property consultant Savills.
The World Bank expects the UAE's GDP growth to exceed 4 percent in 2023.
The UAE Central Bank raised its forecast this month for the growth of the UAE economy in 2022 to 7.6 percent, as a result of the strong performance of some sectors, including tourism, hospitality, real estate, transportation, and manufacturing. The UAE Bank also revised its forecast for the country's economic growth in 2023 to 3.9 percent.
In contrast, rising interest rates, volatile asset valuations and fears of housing market corrections had an impact on global real estate activity during 2022.
Knight Frank, a leading real estate consultancy, expects 2022 to end with prices in Dubai's main sector rising by about 50 percent higher than in 2021, with a disparity between supply and high demand.
Read: Property selling has gone virtual, personal, and global in real-time
The latest data, released by ZoomProperty Insights, predicts that Dubai's property prices will rise by as much as 20 percent on average in 2023, and that the luxury housing sector will continue to dominate by 13.5 percent year-on-year next year.
Dubai's real estate market is set to hit a record high in 2022 with 88,028 sales transactions recorded as of November 2022, up from 60,258 transactions in 2021, according to Property Finder. That's a significant 46 percent increase.
Knight Frank expects the city to have the highest initial price growth rate in the world in 2023, ahead of Miami and Paris.
War, global uncertainty, and rising tax burdens globally are likely to result in a continuous flow of people and capital into the UAE as the government continues to implement innovative policies aimed at attracting the best talent.
Demand for real estate in Dubai and Abu Dhabi from the traditional European and Asian subcontinent markets should continue. Chinese investors are expected to return in 2023 as the country slowly emerges from "zero Covid" policies and the wealthy once again look to invest abroad.
Demand for real estate was not limited to Dubai, with figures showing that Abu Dhabi's real estate market recorded 4,441 transactions worth $5.7 billion (Dh21.04 billion) in the third quarter. Total transactions for the third quarter of 2021 totaled AED 16.2 billion.
Other areas are expected to witness significant movement in 2023 as real estate projects expand.
ZāZEN Properties, the UAE's leading real estate developer, has revealed that it expects Dubai's real estate sector to continue to grow, supported by the expected growth of the country's non-oil sectors.
Madhav Dhar, co-founder and chief operating officer of ZāZEN Properties, predicted in a statement: "The UAE real estate and construction sector will continue to flourish, especially in Dubai, where the UAE's strategies to support industry and manufacturing along with the National Tourism Strategy are creating new opportunities, which in turn provide room for young talent, create jobs and support the country's leading position globally.
"This trend is boosting the growth of the local real estate sector, and the return of the employment landscape to pre-COVID-19 levels is contributing to the need for additional housing to accommodate existing and new residents. The UAE's Golden Visa laws and residency by real estate investment programs continue to encourage more visitors to invest and live in Dubai."
For more on real estate, click here.
Exclusives