February 20, 2023 2:33 pm
Increasing demand for UAE talent
"UAE will hunt the best talent, even if it is on the Moon"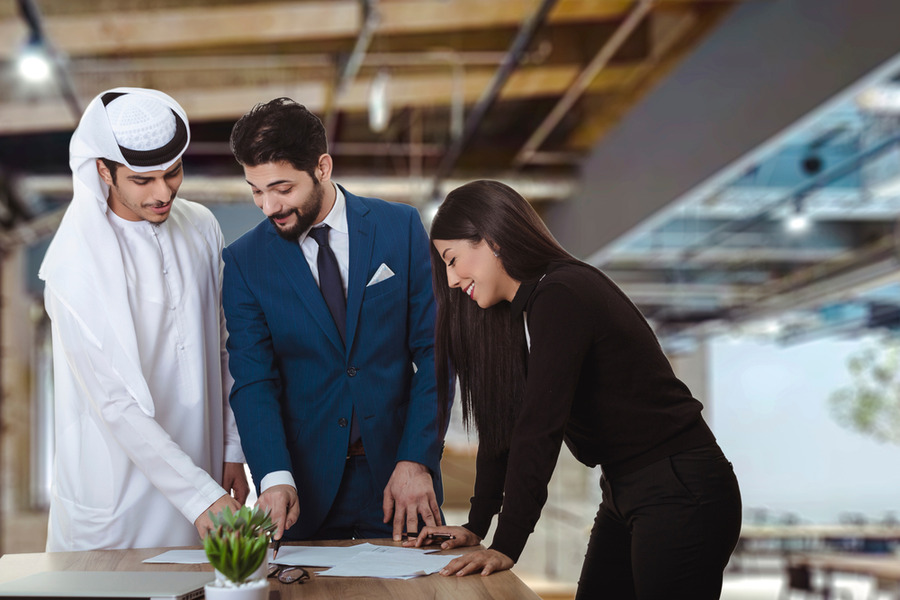 Talent from the UAE remains in high demand by companies based offshore
Talent from the UAE remains in high demand by companies based offshore, as global hiring continues to grow. This is according to global HR platform Deel's State of Global Hiring Report which monitored trends from over 260,000 worker contracts across 160 countries from January through December 2022. The report revealed the top countries looking to hire UAE-based workers are US, UK, and Canada.
While the most popular job roles being hired from the Emirates are software engineers, product designers, front-end developers, sales specialists, and trading contractors, the top industries hiring include Informational Technology, Financial Services, and Marketing and Advertising. Interestingly, senior management roles, such as Managing Partner and CEO started gaining popularity, as confidence in remote hiring continued to grow.
In the UAE, 37.6% of the hires were from ages 25 to 34, while 28.7% were 35 to 44 years old, and 25.1% belonged to the 16 to 24 age bracket.
Read more: High inflation pushes UAE employees to look for new jobs
Findings from the report show that global hiring grew across all regions, although some regions saw a higher rate of involuntary terminations in the second half of the year.
Key trends worth noting:
Global hiring still hot: Global hiring sustained its momentum throughout the year, 89% of all contracts were for remote roles. Many companies looked abroad to optimize talent costs. In the UAE, 97% of contracts were for remote roles.
USD more popular: Globally, USD withdrawals were up <2% in 2022. Some workers leaned on the strong dollar more than others. While in the UAE, the local currency is still highly preferred (54.4%) followed by USD (27.9%).
Crypto less popular: Not surprisingly, the global workforce has lost some interest in receiving payment in cryptocurrency. The percentage of overall payroll withdrawals in crypto was at 4% in December 2022, down from 5% in the first half of the year.
Layoffs up in the second half of 2022: Terminations increased toward the end of the year. In January 2022, terminations accounted for 28% of all contracts ended, and by December, that number grew to 42%. Workers in the UK, Mexico, Spain, Portugal, and the US, as well as workers in software, product, and marketing roles, saw the greatest percent increase in terminations throughout 2022. In comparison, the UAE wasn't as impacted by layoffs in 2022.
Commenting on the findings, Tarek Salam, Head of MENA Expansion at Deel: "What stands out in this report is that the global worker model has become the preferred option for many organizations in uncertain economic times. The UAE's strong economy, along with its commitment to openness, innovation, and diversity has helped to establish it as a hub for international talent, attracting professionals from a wide range of skill sets and making it a favorable market for global companies to tap into."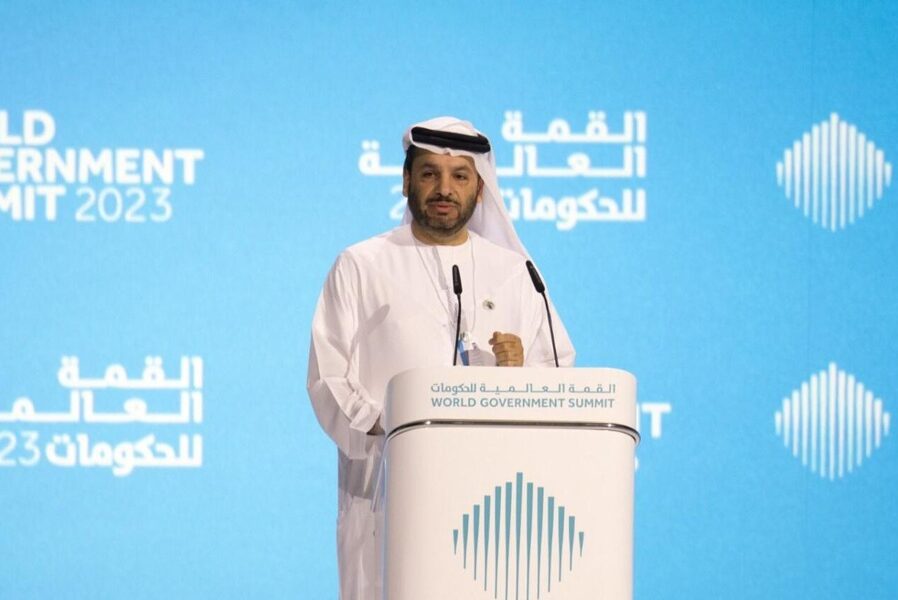 Faisal Al Bannai delivering a speech at WGS (Photo Credit: Twitter)
Hunting best talents
Relatedly, during opening remarks on the second day of the World Government Summit (WGS), Faisal Al Bannai, Secretary General of the Advanced Technology Research Council,  said that the UAE welcomes nationalities from all around the globe and will hunt the best talent, even if it is on the Moon and Mars.
"The UAE is a tolerant nation and welcomes many nationalities around the globe. We hunt for the best talent globally and bring them here. Even if that talent is on the Moon, we will get it. You think we're looking for water on Mars, we're looking for talent," Al Bannai added.
For more economic news, click here.
Exclusives