August 9, 2022 12:09 pm
UAE to crack down on crypto, real estate exploitation
"New regulations will leave little or non room for manipulation"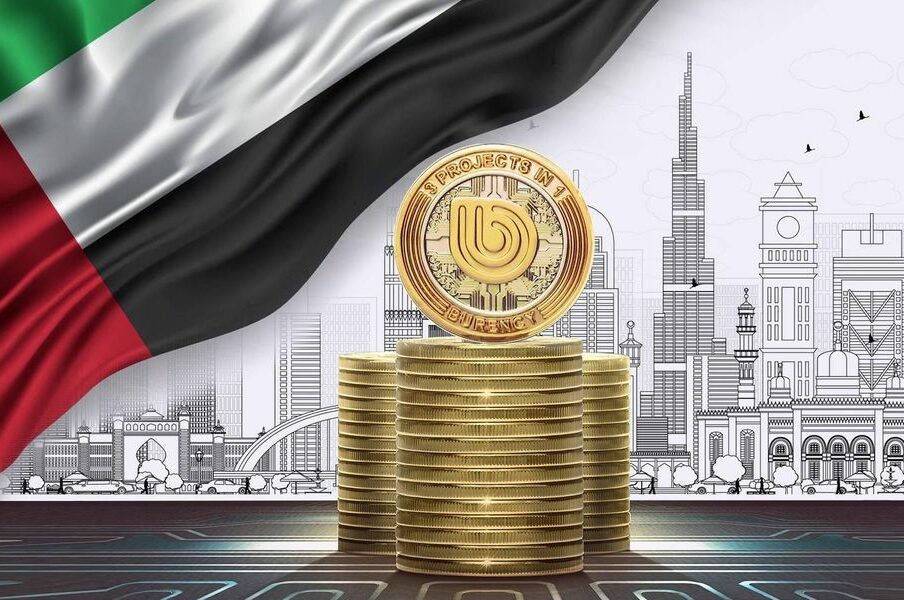 Crypto, UAE flag
The UAE government announced in a statement that real estate agents will be required to notify money laundering authorities of any property sales paid for in cryptocurrency.
Some real estate developers in the nation had declared they would begin accepting payments in bitcoin and ether, as businesses like Bybit, Kraken, Binance, and Crypto.com sought to establish themselves in the emerging crypto hubs of Dubai and Abu Dhabi.
The government is now attempting to tighten regulations so that any real estate transactions that even partially involve the use of virtual assets or funds derived from virtual assets must be reported to money-laundering watchdogs.
According to a statement from the UAE Minister for Economy, Abdulla bin Touq Al Marri, the new regulations will leave "little or no room for manipulation or illegal practices that could negatively impact the work environment, the economy, and investment" in the legal and real estate industries.
The Financial Intelligence Unit, which is in charge of tracking dirty money, would also need reports from brokers, agents, and law firms. These requirements would also apply when a buyer attempts to pay with cash worth more than 55,000 dirhams (roughly $15,000). Since there is no threshold set by the government for virtual assets, it is likely that even the smallest bitcoin transactions will be detected.
A Bank Secrecy Act (BSA) rule, often called the 'Travel' rule — requires all financial institutions to pass on certain information to the next financial institution, in certain funds transmittals involving more than one financial institution.
Exclusives