November 24, 2022 4:14 pm
UAE to take locally produced food to 50% by 2051
Through bolstering agricultural production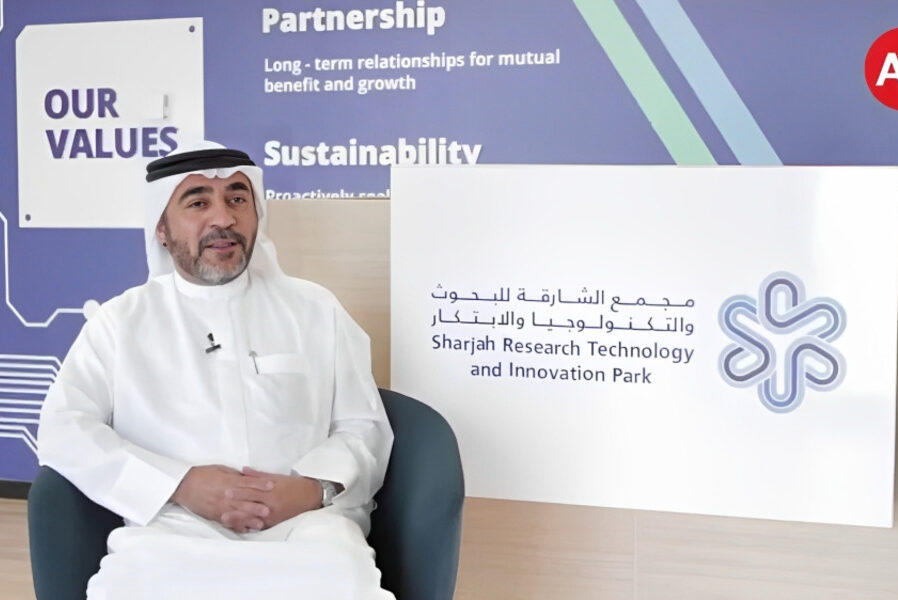 Hussain Al Mahmoudi, Chief Executive Officer of Sharjah Research Technology & Innovation Park (Photo credit: YouTube)
The UAE's AgriTech sector has been catapulted to the top of the nation's priority list following food security concerns brought about by the Covid pandemic, according to a report titled AgriTech in the UAE Industry Landscape Q3 2022. 
Commenting on this, Hussain Al Mahmoudi, Chief Executive Officer of Sharjah Research Technology & Innovation Park (SRTIP), said: "The UAE government has set ambitious targets to boost food security in the coming years. The goal of taking locally produced food to 50 percent by 2051 is certainly achievable."
As the UAE imports amount to more than 85 percent of its food – a process that was severely disrupted by global lockdowns – the UAE government has taken decisive action to adopt more self-sustaining practices to ensure food security for its citizens and residents.
The problems facing the sector include a burgeoning world population, which is expected to reach almost 10 billion by 2050, boosting agricultural demand by 50 percent compared to levels experienced in 2013. These are topped by the UAE's harsh climate, making food security a constant concern.
Read more: Agriculture sector in UAE to contribute AED 19.3 bn to GDP by 2025
Furthermore, the agricultural industry both contributes to and is affected by, climate change. For example, agriculture currently accounts for 70 percent of water use globally, and the world's food systems are responsible for more than one-third of global anthropogenic greenhouse gas emissions.
Additionally, one-third of food produced globally is either lost or wasted, generating around 1.3 billion tons per year, worth approximately $1 trillion. In developing countries, 40 percent of losses occur at post-harvest and processing levels.
As food security has always been important to the nation, the UAE government launched its National Food Security Strategy in 2018, with the goal of increasing food production by 30-40 percent in 10 years. The plan is for 50 percent of the food consumed in the Emirates to be locally produced by 2051, compared to 20 percent in 2022.
Exclusives