July 15, 2022 3:45 pm
UAE, Turkey explore ways to boost cooperation in various fields
In energy, space, advanced technology, and infrastructure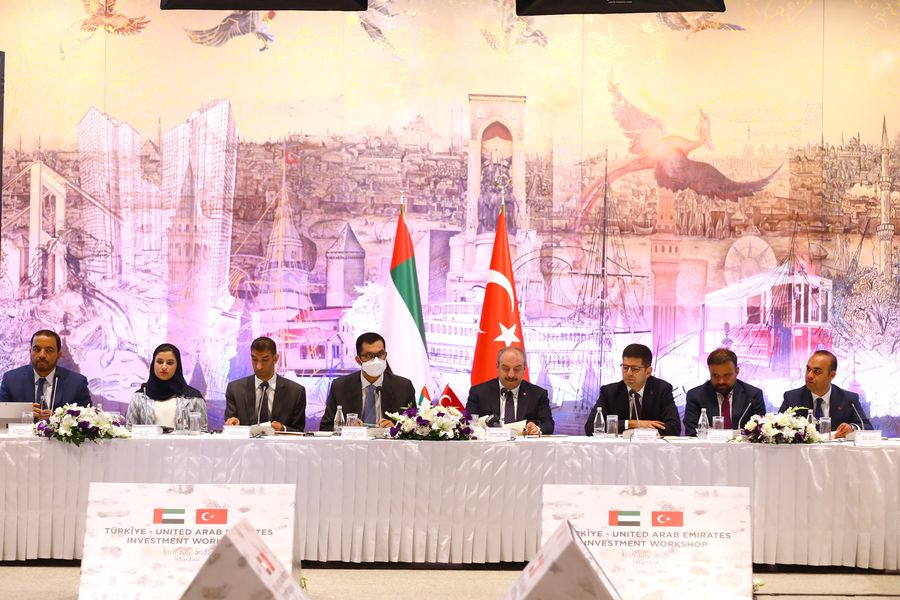 Top officials of the UAE and Turkey
The UAE and Turkey are stepping up their efforts to improve their bilateral cooperation in a variety of economic sectors and to forge new, important paths for investment and cooperation, particularly in the energy, manufacturing, and advanced technology sectors. 
In light of the above, the UAE and Turkish space agencies recently inked a memorandum of understanding. The UAE is also engaged in negotiations with Turkey to sign a comprehensive economic partnership agreement, which will benefit from potential opportunities to boost trade and investment.
Dr. Sultan Al-Jaber, the minister of industry and advanced technology who led his nation's delegation during its visit to Turkey, met with the minister of industry and technology as well as a number of senior officials from the public and private sectors. He also convened meetings with businesspeople in the industrial and commercial sector, particularly in the area of developing conventional and renewable energy resources and infrastructure, agriculture, food and pharmaceuticals, healthcare, logistics, banking, and digital Communications.
Non-oil trade between UAE, Turkey
Non-oil trade between the two countries reached approximately 50.4 billion dirhams in 2021, representing a 54 percent increase over 2020 and an 86 percent increase over 2019.
Turkey accounts for more than 3 percent of the UAE's non-oil foreign trade volume and is the country's seventh largest trading partner.
By the end of 2020, Emirati investments in Turkey were worth more than 18.3 billion dirhams.
Meanwhile, Turkish investments in the UAE amounted to 1.1 billion dirhams at the end of 2019. 
Furthermore, the announcement of a $10 billion investment fund to invest in Turkey in 2021, as well as the signing of 72 bilateral agreements, demonstrates the positive acceleration in the relations between the two countries.
Exclusives