December 19, 2022 11:49 am
UAE's TECOM breaks ground on AED 442 mn specialized tech offices
At Dubai Internet City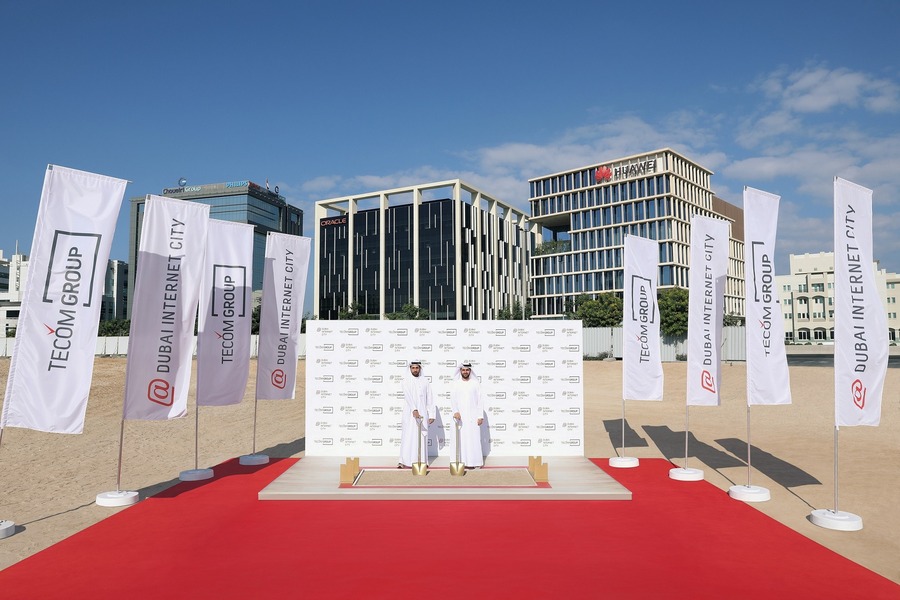 Ground-breaking at Innovation Hub Phase 2 (Photo credit: TECOM Group)
TECOM Group has broken ground on the Innovation Hub Phase 2 in Dubai Internet City at an investment of 442 million dirhams, as Dubai's legislative framework and ease of doing business attract a high volume of international companies and investors.
The Group is expanding its leasing portfolio to capture the increasing demand in Dubai's commercial real estate market underpinned by the emirate's economic development and the government's pro-growth strategies.
The new investment will offer customers high-quality commercial office properties, state-of-the-art office spaces, and HQs tailored to customer specifications. 
Read more: New workspace solutions D/Quarters launches in Dubai
Abdulla Belhoul, Chief Executive Officer of TECOM Group, said: "Bespoke solutions like the Innovation Hub address the need for high-quality commercial spaces, helping strengthen Dubai's position as an attractive global business and talent hub."
The Innovation Hub Phase 2 expands TECOM Group's assets with two high-end office buildings, four boutique offices, retail spaces, and more than 800 parking spaces. To be completed by 2024, the Innovation Hub Phase 2 will provide more than 355,000 square feet of gross leasable area (GLA).
Launched in 2018, the first phase of the Innovation Hub is almost at full capacity, providing tech giants like Google, Hewlett-Packard, Gartner, and China Telecom a base in the region. With additional stages in the pipeline, the completed Innovation Hub project is expected to add more than 1.2 million square feet of space for technology, education, and new media businesses of all sizes to the Group's portfolio. 
Exclusives