October 10, 2022 3:44 pm
US inflation data this week.. a decline, but!
US inflation rate remains at its highest level in 40 years.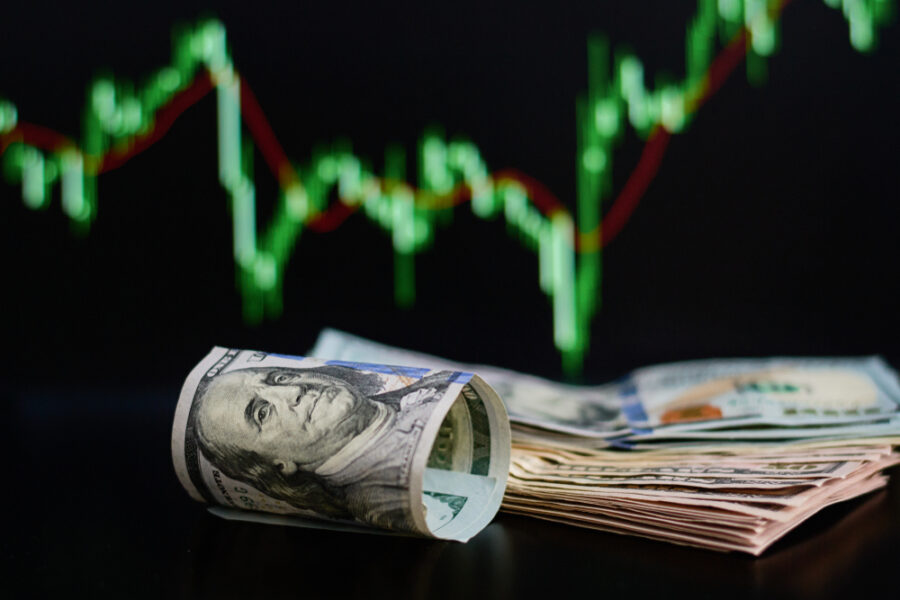 US inflation
There is no more significant data this week – and possibly this month – than the US Consumer Price Index for September expected to be released on Thursday.
Before this date, a number of Fed policymakers will dissect the economic situation in the absence of a decision by the US central bank on interest rates for this month. The Federal Open Markets Committee will meet on the first of November.
But, of course, the tone of the comments they will make starting Monday (Chicago's Federal Reserve Chairman and the Federal Reserve Vice Chairman will speak) could change dramatically depending on the September inflation report.
The US inflation rate remains at its highest level in 40 years.
The September release is expected to show that inflation is likely to fall to around 8 percent year-on-year.  It is estimated that it will fall to 8.1 percent year-on-year, from 8.3 percent in August.
However, analyst Wen expects core inflation to rise to 6.5 percent year-on-year in September, from 6.3 percent in August.
The Federal Reserve Bank of Cleveland expects inflation to hit 8.2 percent year-on-year in September and core inflation to rise to 6.64 percent (0.5 percent month-on-month).
The Federal Reserve looks at core inflation data in its interest rate decision-making process.
Core inflation is associated with inflation in all goods and services in the economy minus the volatility of food and fuel prices, which measures the driving factors of inflation and how wide it is.
Inflation rates in the United States have been on the rise since 2021 when massive fiscal and monetary stimulus during the pandemic boosted aggregate demand in the face of global supply bottlenecks. The global inflation crisis was then exacerbated by the war in Ukraine, which led to a rise in the energy prices of oil and natural gas.
Since last summer, inflationary pressures have increased in non-energy components, meaning inflation has spread like wildfire throughout the consumer basket.
Allianz's chief economic adviser, Mohammed al-Arian, told CBS that headline inflation will fall to about 8 percent, but he believes core inflation is "still rising."
El-Erian adds that the increase in core inflation means "we still have an inflation problem." Even if core inflation continues to rise, El-Erian said it will eventually fall. "But the question is, does it come with a slowdown in the economy or a major recession?"
OPEC+ has announced the largest supply cut since 2020 of 2 million barrels per day for November. According to Al-Erian, this decision "harms the United States," because it risks causing inflation to increase again. But he said the cut was not surprising because the coalition was looking to protect oil prices in the face of falling demand.
"That's what they're doing. But it's certainly not good news for the US economy."
In conclusion, if the upcoming inflation data continues to rise as we have seen recently, it could trigger a reaction from the Federal Reserve.  It is true that the FED is expected to raise interest rates at its next meetings in November and December, but the increases may be larger or could extend until 2023.  Either scenario is certainly cause for concern.
Exclusives