January 19, 2022 4:49 am
Are COVID boosters increasing immunity or pharmas' revenues?
A COVID-19 vaccine and booster scandal brewing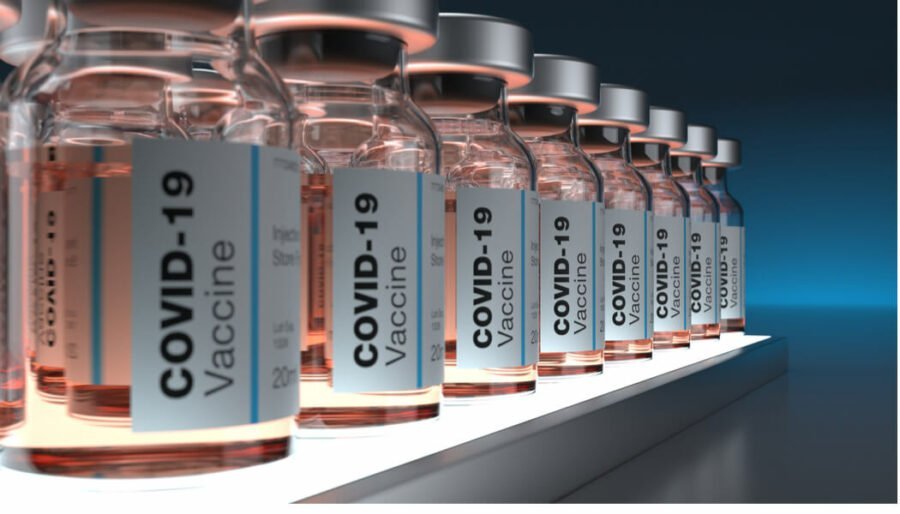 COVID-19 vaccines. Source: Shutterstock
Confidence in vaccination and boosters is waning as parts of the world go for a fifth booster while Omicron wreaks more havoc and the death toll rises.
Maybe, just maybe Novak Djokovic is right for not taking the COVID-19 vaccine, though it could cost him the Australian Open.
He, some other world-class athletes, and millions globally have so far refused to be inoculated despite dire warnings from every medical authority in existence including the World Health Organization (WHO).
Disbelief about how or why these people fail to understand the severity of their inactions is now turning into shock at the level of misinformation and mishandling of this virus crisis.
Who is the crazy party here, the small minority that refuses the jab or the rest of us who accepted it?
Shocking numbers
One year after the first COVID-19 vaccine jabs were administered in December 2020 the annual death toll has nearly doubled. With 3.5 million deaths in 2021, the math reveals 1.8 times more COVID-19 deaths in 2021 than in 2020 when 1.9 million died.
In fact, as of December 2021, there were 25.3 million new cases, capping a year when 204.7 million new cases were counted globally, or nearly 2.5 times those reported in 2020 (83 million cases). The virus claimed more lives in 2021 than other deadly diseases like HIV, malaria and tuberculosis did in 2020.
Hello! Vaccines are supposed to save lives, not the opposite. So are boosters doing their jobs or not?
Big confusion with boosters
"No country can boost its way out of the pandemic," said WHO chief Tedros Adhanom Ghebreyesus, speaking in Geneva at his final press briefing in 2021. The WHO Strategic Advisory Group of Experts on Immunization (SAGE) said that nearly 20% of all vaccine doses being administered globally are boosters.
"Blanket 3rd and 4th shot [even 5th now] booster programs are likely to prolong the pandemic, rather than end it, giving the virus more opportunity to spread and mutate," Tedros said.
That'll keep you up at night. Tedros basically said what the world needed was speedier support for countries to vaccinate 40% of their populations on the way to 70% by the summer of 2022. He gave assurances that vaccines are efficient with Delta and Omicron variants.
The European Medicines Agency (EMA) joined the growing debate on the excessive use of boosters. Vaccine strategy chief Marco Cavaleri said recently that there was no scientific evidence to support having a 4th  COVID vaccine shot. He instead suggested that jabs should be administered similar to how flu jabs are, once annually instead of every few months, and that anything short of that could lead to "problems with immune response."
Speaking of variants, the WHO has so far identified five Variants of Concern (VOC): Alpha, Beta, Gamma, Delta and Omicron.  There will be more.
The more the merrier for pharma, whose vaccine money machine has our best health in mind.
Here's Pfizer's newest idea.
Pfizer, Moderna go after Omicron
Like Delta and Gamma before it, Omicron could be the latest variant to suffer a humiliating fall from grace, in media anyway, only to be replaced by another quirkier virus.
But it's not stopping Pfizer or Moderna from producing more vaccines for Omicron, as long as Omicron is grabbing the headlines.
Pfizer will design a vaccine that specifically targets Omicron and have it ready by next March, according to Pfizer CEO Albert Bourla.
Bourla said two doses of the company's vaccine may not provide strong protection against infection from Omicron, adding that the original jabs  are no longer as efficient at preventing a visit to the hospital. As such, the company said it would make a better version of its existing vaccine, which it develops jointly with Germany's BioNTech.
Two-doses of Pfizer's or Moderna's vaccines can give us 10% effectiveness against Omicron some 20 weeks after the second dose, according to UK data.
The UK Health Security Agency also found that boosters are only 40% to 50% effective against infection 10 weeks after receiving the shot.
Not only is this shocking, but there's also the matter of the sequence! First the main vaccine, then boosters 1,2,3 and 4, then a new vaccine for the variants, and surely boosters for the new vaccine. Where exactly are our bodies storing this stuff?
But don't panic, because Pfizer – clearly! – has your best interests in mind. Get this: "In the event that a third dose with the current vaccine is not found to protect against the Omicron variant or other future variants, Pfizer expects to be able to develop and produce a tailor-made vaccine against that variant in approximately 100 days, subject to regulatory approval," Bourla added.
OK, but a recent study from the U.K. Health Security Agency found that booster shots are up to 75% effective at preventing symptomatic COVID-19 infection caused by Omicron.
So why do we really need a new vaccine?
I guess we do because Pfizer isCOVID-19 not alone in this. Moderna's website implied that they are developing an Omicron-specific booster shot. Let's call it a vaccine, because that's what it is.
And if that is not enough, Bourla anticipates that 3.6 billion antiviral pill tablets, called Paxlovid, will be produce in 2022. Let's not forget  molnupiravir, another antiviral pill produced by Merck and Ridgeback Biotherapeutics. You can add those to the list of vaccines and boosters pharma is producing, all with our safety in mind. Right!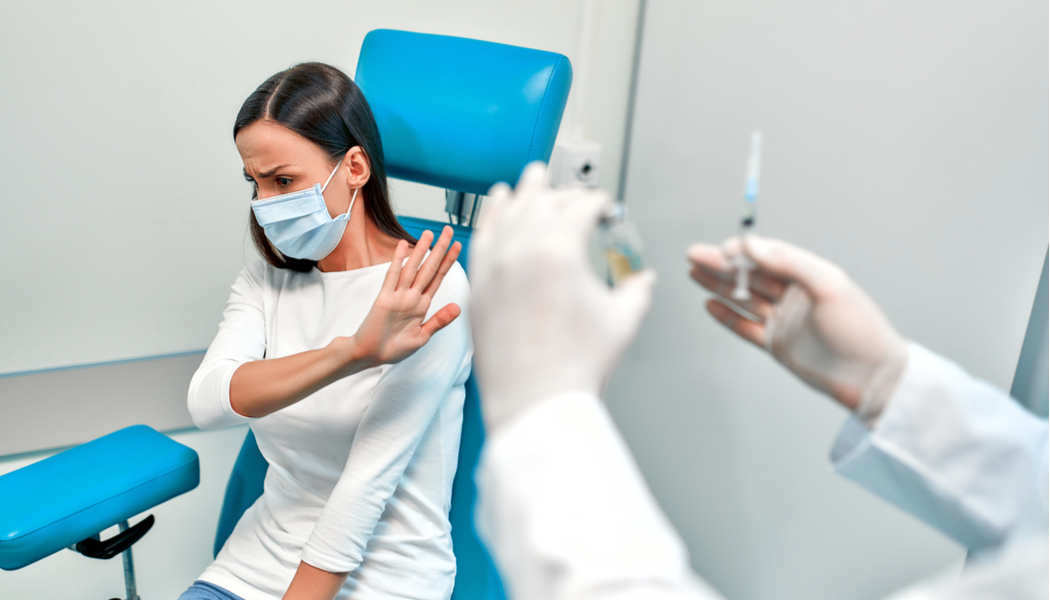 Lady refusing to take Vaccine shot
5th shot and wasted jabs
Turkey's Ministry of Health launched its fifth COVID-19 booster shot campaign with Sinovac, BioNTech or the domestically made Turkovac vaccines.
However, poorer nations recently rejected over 100 million doses of COVID-19 vaccines. Why? Because their expiry dates were fast approaching, according to UNICEF.
Nearly 1 billion doses were being prepared to some 150 countries, and the likelihood is that they are destined for landfills because of mismanagement, full or unavailable storage facilities.
COVID-19 does not discriminate between rich and poor, but nations do.  In January, 67% of people in wealthy countries are 100% vaccinated compared to only 8% in poorer nations who only received their first dose, according to WHO figures.
The inoculated might one day survive COVID-19 and the never-ending list of variant boosters, but I wonder whether we can survive the chemicals and antivirals injected into our bodies. Will they turn against us?
Joko might miss a grand slam, but he might have a slam dunk case against pharma and their smooth sales and marketing pitches. Nothing short of a scandal.
Exclusives