ValuStrat, a prominent real estate valuation and advisory services company, shared its Q2 2023 market analysis, for the Dubai property market.
The residential market rally broadens to the affordable segment for the first time since the recovery. Prime villa valuations and rents set new records. Office sales surpass the previous decade's peak with continued price and rental growth momentum.
Dubai property market: Residential
The ValuStrat Price Index (VPI) for Dubai's residential market experienced 11.7% year-on-year (YoY) growth, reaching a total of 91 points. The average valuation of villas surpassed the previous peak recorded in 2014 by 1.2%. Villa prices saw an annual increase of 15.8% and a quarterly increase of 4.3%, resulting in a total of 114.9 VPI points.
The affordable segment of the market witnessed evident growth for the first time since the pandemic. "…In an intriguing turn of events, the affordable segment of the market witnessed evident capital gains for the first time since the pandemic, lower priced and high-yield areas observed notable quarterly growth," said Haider Tuaima, Director & Head of Real Estate Research at ValuStrat.
Read: Dubai real estate poised to grow in 2023 amid luxury demand
Quarterly off-plan sales fell for the first time this year, most likely due to the relatively quiet Ramadan season and two Eid holidays falling during the period. Whilst off-plan sales volumes were up 75.7% YoY, on a quarterly basis, they were 10.6% below the record-high first quarter of the year. However, a new record was set in Q2 with ready home sales transactions, up 11.8% YoY and 9.3% QoQ.
Dubai's residential rental prices for new contracts experienced a remarkable surge, with an increase of 32.6% compared to the corresponding period last year and a growth of 3.5% since the previous quarter. Villas led the increase in new rents, recording a substantial annual increase of 52% and a quarterly increase of 3.7%, achieving an average asking rent of AED 394,500 per annum, marking the highest citywide average villa rent since 2014.
"The rental market typically lags behind the sales market, which witnessed double-digit growth last year. What we are seeing here is a rally towards the previous peaks. Villas and townhouses witnessed an exponential rise in demand post-pandemic, with supply not catching up with demand so far. This trend continues today," Tuaima told Economy Middle East in an exclusive interview.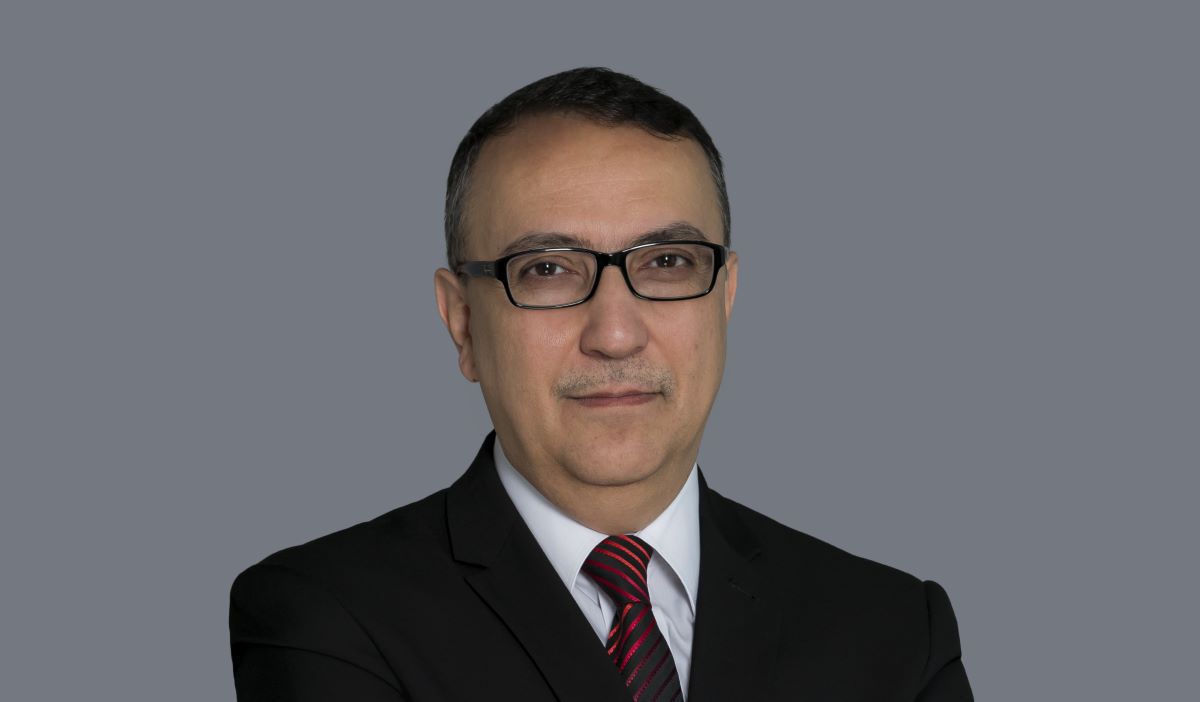 Dubai property market: Office space
Office space in Dubai saw the highest annual capital gains of 26.2%. The ValuStrat Price Index grew 7.9%  quarterly to reach 96 points, that's compared with a 100-point base in Q1 2015. The weighted average price for an office in Dubai was AED 13,250 per sq m (1,231 per sq ft). Office space sales during the quarter set a decade-long record high with 662 transactions, up 18.6% YoY and 3.8% QoQ. The highest office asking rents since 2013 were recorded this quarter, increasing 51.1% in 2 years, 25.8% YoY, and 3% QoQ to reach a median annual rental of AED 1,220 per sqm.
When asked about the reasons for this spike, and how remote work figures in this equation, Tuaima replied: "Generally, all asset classes saw price and rental growth. The Dubai property market cycle is very much in its upswing stage, coming from a very low trough seen during the pandemic in 2020. Demand for office space has shown a remarkable increase due to the various government initiatives such as the golden and green visa schemes, the reforms in companies' law, and the annulment of a requirement for some on-shore entities to have an Emirati shareholder."
He continued: "Other demand drivers include the rise in the number of business start-ups in addition to the growth and success of existing firms that have expanded post-pandemic. About 80% of all office transactions were focused in Business Bay and Jumeirah Lake Towers. Office occupancy is estimated at 81%, which suggests that remote work is no longer a factor for consideration."
Dubai property market: Hotel rooms and industrial logistics sector
The Average Daily Rate (ADR) for hotel rooms in Dubai was recorded at AED 599, indicating a year-on[1]year (YoY) decrease of 6%. Similarly, the Revenue per Available Room (RevPAR) experienced a YoY decline of 2% to AED 478. However, it is noteworthy that both these figures exceeded the levels seen before the pandemic.
The industrial logistics sector is playing a significant role in this growth narrative. The ValuStrat Price Index covering industrial and logistical warehouses registered a softer quarterly increase of 1.5% compared to 2.5% in the previous period. Annually, the VPI expanded by 9.1% to reach 118.7 points, as compared with Q1 2021 base at 100 points.
"…The broadening of the 2.5-year Dubai real estate rally into the affordable residential sector is an expected development, as price ceilings are possibly reached elsewhere, and buyers seek out better value and the hope of capital appreciation to come. Tenants moving into home ownership in the face of increasing rents is another driver of buyer demand. Rising transaction volumes in lower-priced districts are now pushing their prices up. Commercial property continues to display momentum on the back of strong economic activity and business fundamentals. Whilst the Dubai market is predominately cash-based, it is noteworthy that these gains are happening at a time of the highest interest rates since 2008; with the Federal Reserve now likely at or near peak lending rates, it will be interesting to see what the future prospect of cheaper money does to further stimulate the market in the medium term…." Declan King MRICS, Managing Director & Group Head of Real Estate at ValuStrat, said.
For more real estate stories, click here.