We will mention but a few, but it is estimated that over 15,000 physical and digital stores and businesses accept Bitcoin, among other cryptos, as a preferred payment of choice.
The future of money looks to take, what it believes, its rightful place as the currency of choice for many commercial outlets.
Goldman Sachs recently predicted that the digital economy is an $8 trillion-dollar opportunity, giving businesses that accept Bitcoin and other cryptocurrencies access to a growing market That currently has over 19,000 cryptocurrencies available.
Potential is one thing. Real benefits are another. The cost per transaction can be significantly lower when using cryptos. Merchant credit cards, bank cards, and a number of payment processing services can charge fees of no less than 2.9%. Using cryptos, fees are eliminated, unless using third-party services like Coinbase, which could charge fees as high as 1%.
Safety is also big. Encrypted transactions are safer than other digital transactions because of the blockchain's built-in security.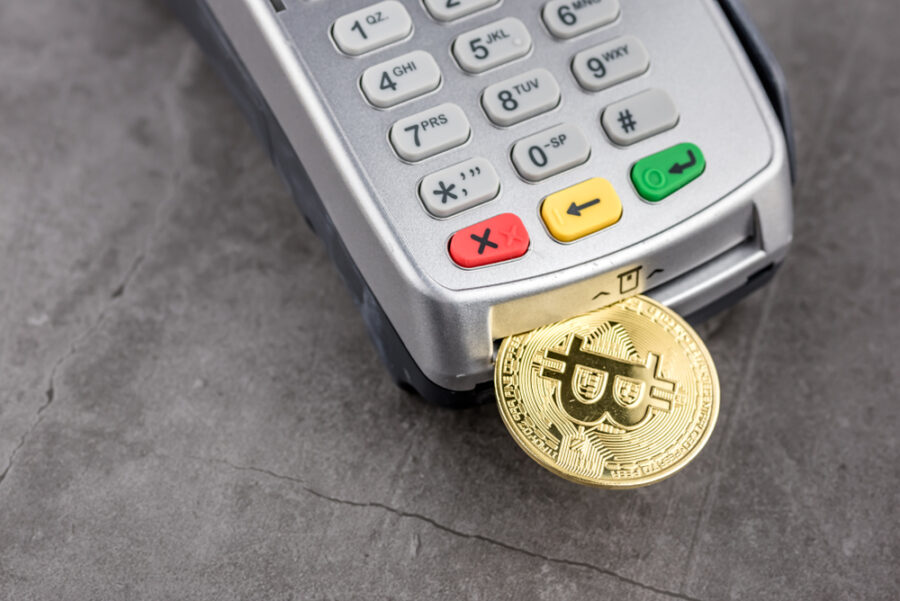 Early crypto adopters
This beats everyone at Bitcoin adoption. The Internet Archive, a non-profit library of millions of books, movies, software, music, etc., which uses a decentralized storage network where files are stored on multiple computers, much like blockchain technology, started accepting donations in Bitcoin in 2011. That year, the top crypto traded between $1 and $3.
You may be surprised to know that Microsoft has been accepting Bitcoin as payment since 2014, as has Amazon's Twitch, a streaming platform.
CheapAir is likely the first online travel agency to accept Bitcoin, having taken Bitcoin as means for payments as early as November 2013, and in 2014, they expanded that to include hotel bookings.
Not to be outdone, Namecheap,  a domain name registration and web hosting business, took Bitcoin as payment in 2013, a year that the cryptocurrency gained 6,600%, starting at $13 and rising to $1100 by year's end.
NewEgg, one of several e-commerce stores for computer parts and consumer electronics, started accepting Bitcoin in 2014 when Bitcoin closed at around $318, having declined the entire year.
Express VPN accepted Bitcoin in 2014, as well.
UAE: "We take crypto here"
Crypto payments are very popular in the food and beverage scene in the UAE, as well as globally.
7 Management's F&B outlets announced that they would accept cryptos, and they include Theatre, Seven Sisters, B018, February 30, Antika, Lucia's, and Café Beirut.
Payments via crypto include Bitcoin, Ethereum, Litecoin, and BitcoinCash, and they're made available by simply scanning a barcode appearing on the outlet's secure POS to confirm the transaction.
CÉ LA VI at Address Sky View Hotel and Bake N More restaurants are the newest addition to the cryptocurrency café scene in Dubai but also accept cash and card payments as well.
Doge Burger, a virtual restaurant using a popular meme coin as a brand strategy, allows bill payment in digital currency via Crypto.com.
February 30, a beach club, expands the FB offering by accepting Bitcoin, Ethereum, Litecoin, and BitcoinCash.
The DIFC La Casa del Tango now accepts cryptocurrency to pay for some South American flavors, while DIFC's MetaTerrace, a mixed reality crypto lounge, opened its own Virtual Reality room where guests can experience augmented reality, allows customers to pay in cryptocurrency and NFTs in return for food and drinks.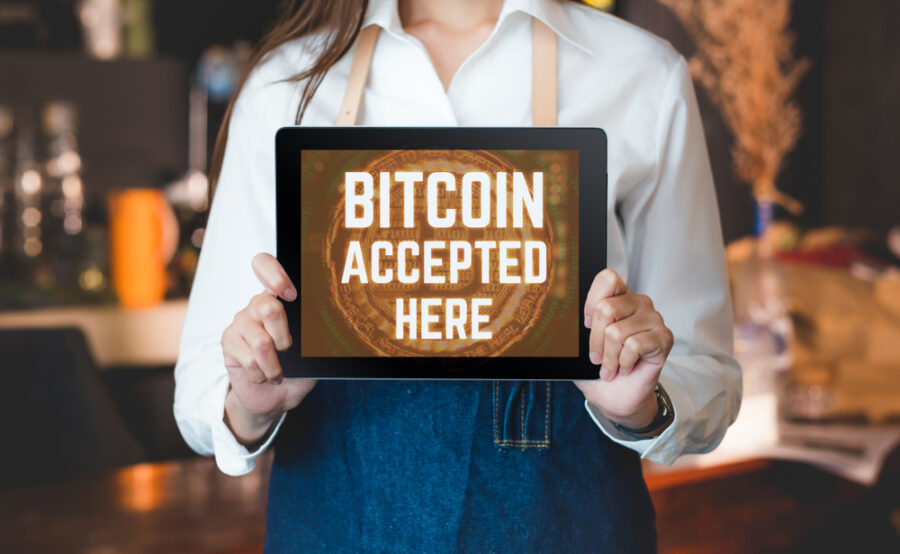 Cryptos' grub hubs
UAE's Indian food Bhukkad Café, which now accepts digital currency, plays the role of crypto promoter, hosting, on the weekend, free sessions on the basics of cryptocurrency and investing, and inciting guest lectures on digital currency.
Many crypto cafes and restaurants in Singapore allow using digital currencies as payment and even accept digital NFTs in exchange for unique dishes or drinks.
Some have started to host events for crypto networking with communities specialized in digital currencies and tokens, as the collaboration seeks to uplift one another.
Maison Ikkoku is a Japanese cryptocurrency restaurant and a dedicated crypto food hub. It's where investors, and teckies network and share info about their projects.
Global cryptocurrency uptakes
Major global economies and their companies, from telecom, to travel and more, are becoming strong adopters of Bitcoin and alt-coins.
Starting in early 2022, AT&T, a leading US telecom, became the first industry of its kind to accept Bitcoin payments for bills.
AMC Theaters CEO, Adam Aron, announced this past November on Twitter that they would be accepting Bitcoin and other cryptos for movie tickets purchased online.
HighKart, an Indian e-commerce site, is on track to become the country's leading online store accepting cryptocurrency with bitcoin payments.
PizzaforCoins takes orders in cryptos for several pizza delivery companies like Domino's Pizza.
Alternative Airlines,  a flight-search service that covers bookings for 600+ global airlines, allows Bitcoin and other altcoins for ticket purchases.
Restaurant chain Subway accepted Bitcoin as a purchase means in Moscow in 2013, and today a number of them offer the service.
KFC in Canada accepts Bitcoin as payment for the "Bitcoin Bucket via BitPay.
Shopify, creator of online storefronts accepts bitcoin payments also via BitPay.
Tesla was one of the first EV makers to accept Bitcoin as payment. Now, BMW has joined other businesses that accept cryptocurrency payments.
The list is growing and includes Expedia, Coca-Cola, Starbucks Adidas, Home Depot, AXA Insurance, Honk Kong's Pavilion Hotels, and Resorts, and more.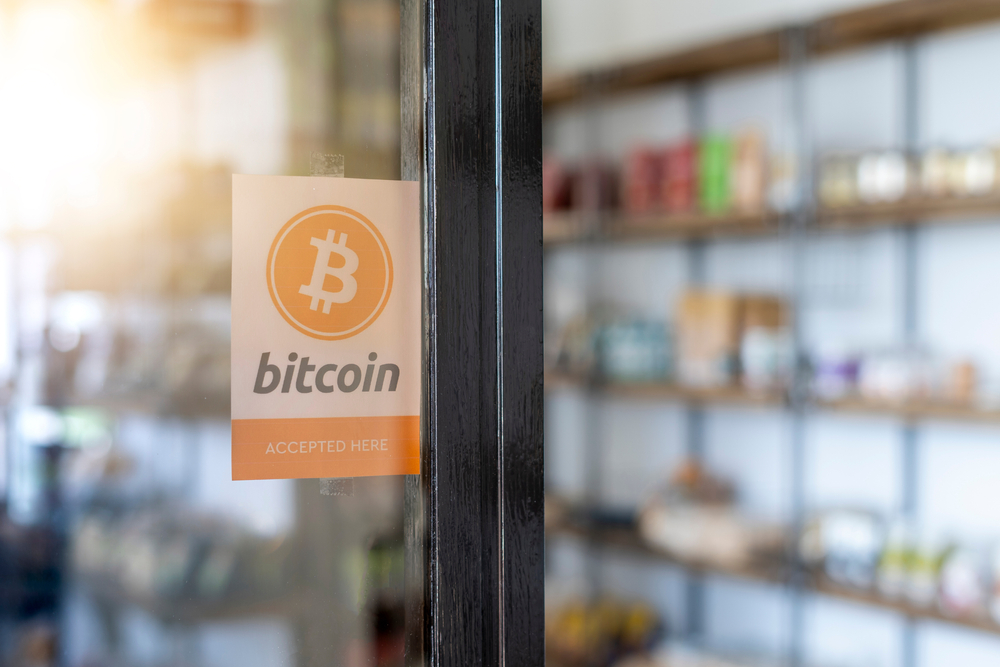 Non-profits go crypto
The Red Cross, a global non-profit humanitarian organization, now accepts charity contributors using Bitcoin donations via BitPay.
Save the Children, also a non-profit charitable foundation, accepts Bitcoin, and other cryptocurrencies, as contributions.