We have a twin bill of major economic news. The first is from the World Economic Forum (WEF) on progress made on the UN's Sustainable Development Goals (SDGs). The other is from the IMF on fragile and conflict-ridden countries in need of help.
WEF
Geopolitical volatility, a weak global economy and deepening climate and nature crises are stalling progress on the 17 SDGs, leaders at the World Economic Forum Sustainable Development Impact Meetings 2023 concluded.
They called for strong, pragmatic and innovative partnerships among governments, businesses and civil society to address the world's challenges and lay the foundations for sustainable growth in the future.
Top SDG topics include reducing poverty, increasing food security, addressing the climate and nature crises, accelerating the energy transition, promoting better health outcomes, harnessing artificial intelligence (AI) for better jobs and supporting the social economy.
Rania Al-Mashat, Minister of International Cooperation, Ministry of International Cooperation of Egypt, emphasized the urgent need for "just financing" to support development and climate action. She said: "Just financing" ensures "that countries are able to get not just quantities of finance but quality of finance, finance that creates sustainability."
Responding to crises is not enough, warned US Treasury Secretary Janet Yellen. "We must build resilience to them," she said. "This will reduce the need for future humanitarian assistance. It will support sustainable economic growth."
Across more than 60 sessions and workshops, the Forum and its partners launched or advanced more than 25 initiatives focused on driving immediate and long-term progress, including progress on key initiatives such the First Movers Coalition, the EDISON Alliance and the Reskilling Revolution, ahead of the Forum's Annual Meeting 2024 in Davos-Klosters, Switzerland.
The meetings emphasized the importance of cooperation – especially among competitors, calling it "coopetition".
An important initiative was launched with more than 50 organizations signing a Humanitarian Investing Initiative call to action to mobilize $10 billion for businesses in frontier markets to support vulnerable communities.
Human Capital
According to the Chief Economists Outlook, 60% of economists expect the global economy to weaken in the coming year. But emerging technology such as AI can help accelerate growth and solve global challenges, provided the risks are managed.
Members of the Reskilling Revolution advanced their efforts towards providing 1 billion people with better education, skills and learning by 2030 through a specific focus on green, digital and people skills, through business commitments to reskilling more than 10 million people, a new Education Accelerator in Latvia and advancing collaboration with TeachAi, a global coalition to empower educators to teach with and about AI.
A new Forum white paper outlined the impact of large language models (LLMs) on jobs that may be automated, augmented, unaffected, or wholly new.
Read: Saudi, UAE sovereign wealth funds lauded in new report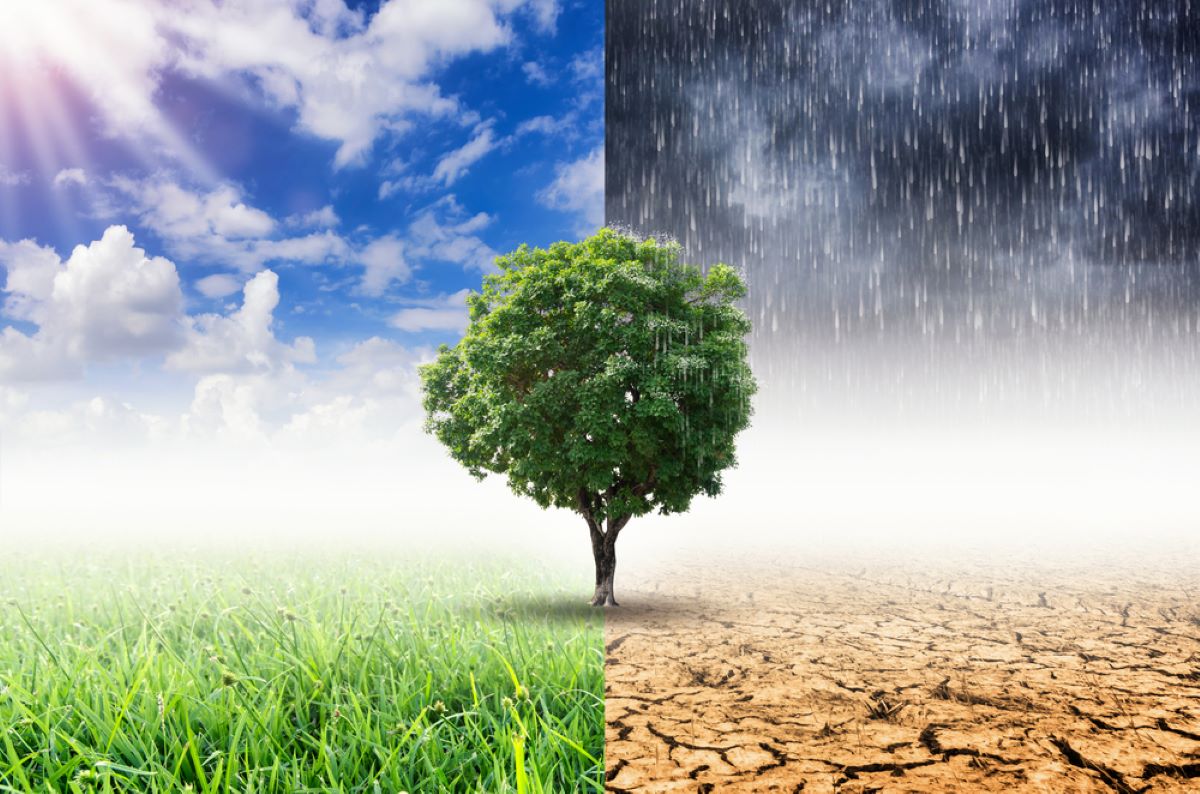 On climate action, nature protection and the energy transition
Participants shared insights and ideas to accelerate decarbonization, create a more sustainable ocean economy, protect and safeguard nature and enable the energy transition with more sustainable and circular value chains.
Giving to Amplify Earth Action (GAEA) launched a request for proposals to global philanthropy to incubate a new generation of public-private-philanthropic partnerships. Queen Rania Al Abdullah of Jordan joined as the initiative's first global co-chair.
The First Movers Coalition has reached 111 commitments across seven sectors to advance near-zero-emission products, amounting to $15 billion.
Six companies pledged to conserve, restore and grow trees in six countries as part of 1t.org, the Forum's trillion trees initiative, which has pledges covering 8 billion trees by over 90 companies in over 65 countries.
The Forum launched a new global commission on nature-positive cities that brings together mayors, CEOs and international experts to pioneer ambitious, state-of-the-art urban interventions that benefit people, the planet and the economy.
A new Forum report showed how protecting and restoring nature in 12 sectors, including the built environment, chemicals, construction materials, fashion and apparel, and travel and tourism, could generate $10.1 trillion in business opportunity by 2030.
IMF
Fragile and conflict-affected states have been among the worst hit by the pandemic, Russia's war in Ukraine, the increase in energy and food prices, climate change, and intensified political instability, the IMF said.
Conflicts forcibly displaced a record 108.4 million people last year, many of them refugees hosted in neighboring countries where fiscal conditions are already tight and growth prospects are weak.
Fragility and conflict drive fragmentation and can cause reversals in trade, capital flows, and investment.
The 39 fragile and conflict-affected states experienced a large loss in economic growth rates between 2019 and 2023 compared to pre-pandemic projections.
Public finances also have deteriorated. Revenue losses during the pandemic were significant and are not expected to recover in line with increased spending.
Moreover, economic and fiscal weakness raised debt burdens. Government debt as a share of gross domestic product is down from its pandemic peak, but is now projected to start rising again next year.
Instability, poverty, and climate risks are also taking a toll.
For more on the economy, click here.