Despite delivering "solid year-over-year revenue growth and dramatic profitability improvements" in Q2, 2023, WeWork, a global leader and provider of flexible office and coworking space,  released a concerned outlook, implying it could face bankruptcy unless it manages to improve liquidity and profitability over the next 12 months.
"As a result of the Company's losses and projected cash needs, combined with increased member churn and current liquidity levels, substantial doubt exists about the Company's ability to continue as a going concern," the statement reads.
As of June 30, WeWork had total cash on hand of $680 million, compared to $2.9 bn in long-term debt and negative operating cashflow of $530 million in H1 2023.
WeWork's losses have grown in parallel with its revenues, adding up to over $15 billion since 2016.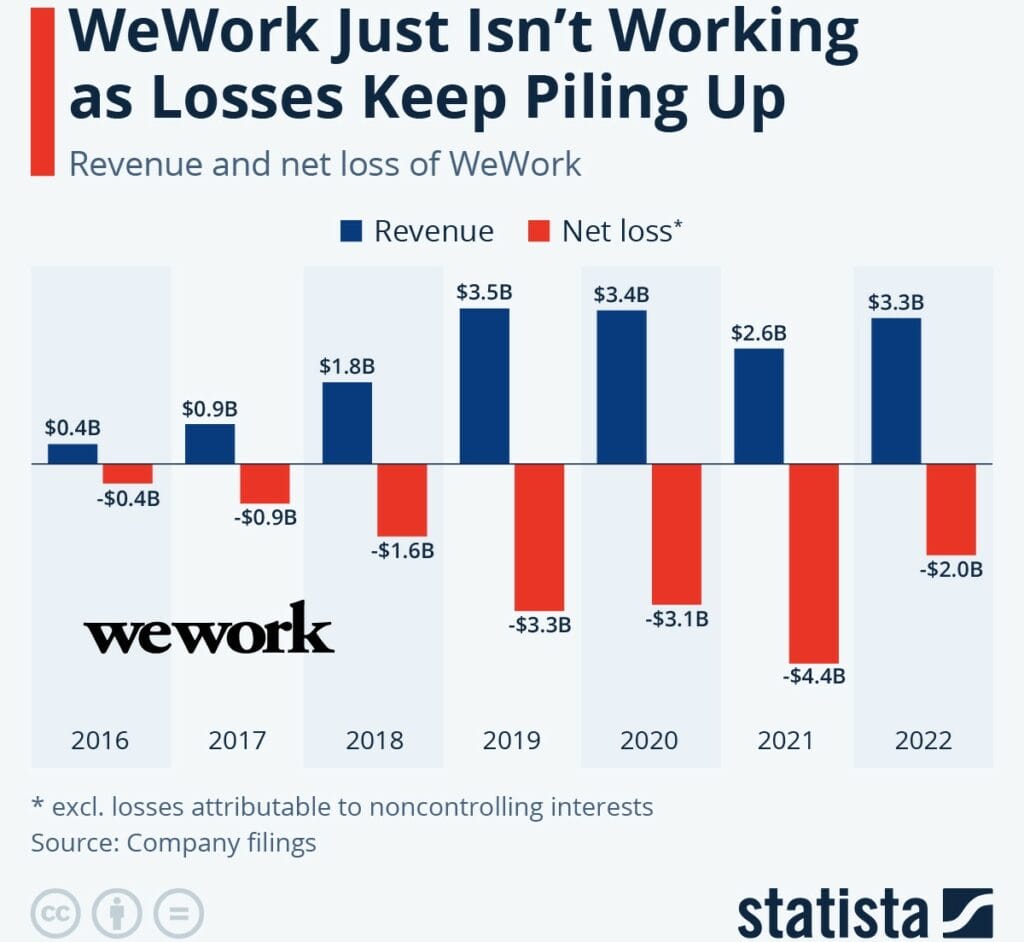 David Tolley, the company's interim CEO, still tried to exude confidence in its latest earnings release. "We are confident in our ability to meet the evolving workplace needs of businesses of all sizes across sectors and geographies, and our long-term company vision remains unchanged," Tolley said. "Although we have more work to do, the talent and energy of the WeWork team is extraordinary and we are resolutely focused on delivering for our members for the long term."
WeWork is planning to improve liquidity and profitability in the short term by reducing rent and tenancy costs, increasing revenue by acquiring new members, limiting expenses, and raising new capital via the issuance of debt, equity securities, or asset sales.
Read: WeWork CFO Andre Fernandez set to resign
Fall from grace
WeWork was valued at $47 bn in January 2019, a valuation that allowed the company to secure a $6 bn investment from SoftBank and renamed itself the We Company.
SoftBank would recently reveal in an SEC filing that it had lost a total of $18.6 billion on its investments in WeWork over the years.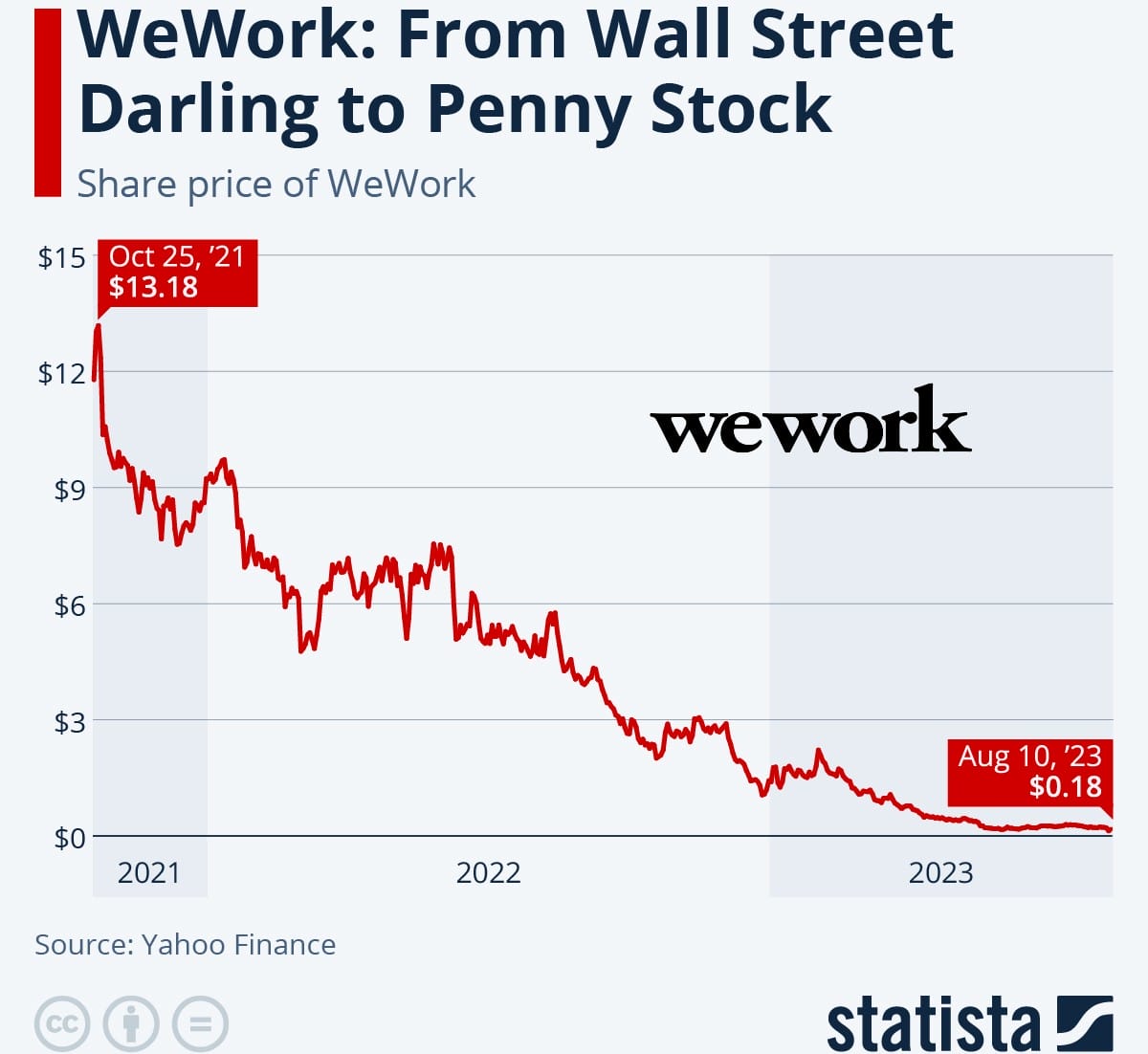 Two and half years later, a SPAC merger in October 2021 left the company with a $9 bn valuation, by which time the co-working space was no longer the same as it was during COVID-19.
Demand for office space dropped mightily as millions of workers continued working from home even after restrictions were lifted and WeWork continued bleeding money.
Last Thursday, the company's share price closed at $0.18, down 98 percent in less than two years, leaving WeWork with a market capitalization of less than $150 million.
For more on banking and finance, click here.