March 9, 2023 10:28 am
What are the new requirements for granting foreigners citizenship in Egypt?
Egypt is forced to seek new sources of foreign currency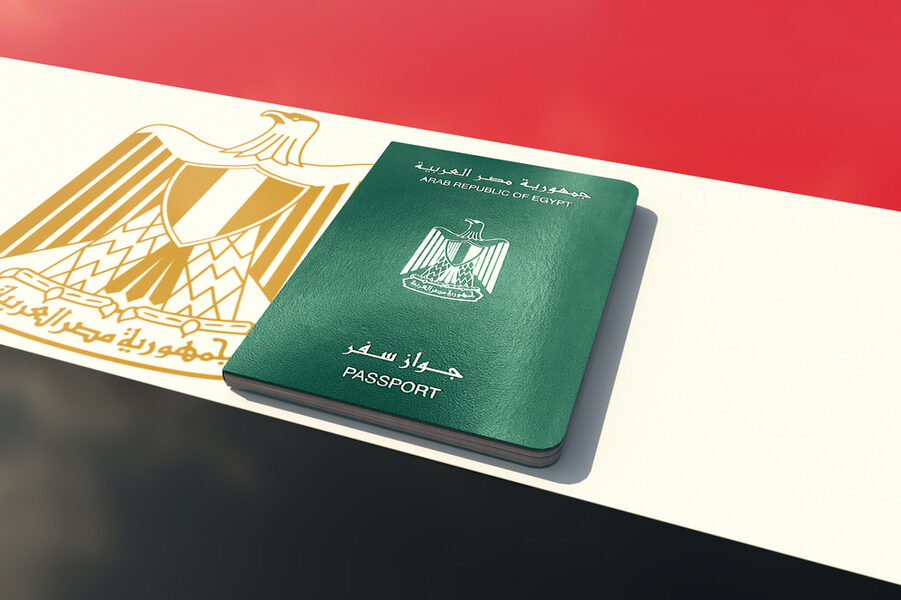 Egypt lowers financial requirements for foreigners to acquire citizenship
The Egyptian government has been forced to seek new sources of foreign currency as a result of the economic crisis.
Egyptian Prime Minister Dr. Mostafa Madbouly issued an order amending some of the conditions and procedures for granting Egyptian citizenship to foreign investors in exchange for purchasing facilities, investing in businesses, or depositing large sums of money in dollars.
The Egyptian Official Gazette published Resolution No. 876 of 2023 to ease and simplify the conditions for granting citizenship to foreigners in order to inject more dollar currency into Egypt.
Read more: Citizenship by investment: COVID, Ukraine war have changed priorities
The decision identified a number of scenarios in which foreigners could be granted Egyptian nationality, including:
Owning property that is either publicly traded or owned by the government for a sum no less than $300,000.
Creating or taking part in a project worth at least $350,000 and depositing $100,000 in the state treasury as non-refundable direct revenue.
Deposit $500,000 as a deposit that will be returned in Egyptian pounds at the exchange rate in effect at the time of recovery, interest-free, after three years.
Depositing $250,000 to the state's public treasury in direct foreign currency earnings, which are not refunded.
Egypt also allowed for the payment to be made in installments over a maximum of a year, on the condition that citizenship would not be awarded until all required payments had been made.
In recent months, Egypt's economy has been hampered by a lack of US dollars. At the same time, the Central Bank of Egypt has devalued the Egyptian pound against the US dollar three times in the last year, weakening the local currency by nearly 50%.
Cairo's foreign reserves are currently $34.35 billion, down from $41 billion in February 2022.
Egyptian currency crisis exacerbated by inflation
The Egyptian pound continued to fall in international futures contracts as the dollar rose to 38 pounds, at a time when it was trading around 30.8 pounds in local bank dealings.
According to Bloomberg agency data, as reported by the local Economy Plus economic bulletin, the pound fell again on Wednesday in non-deliverable futures contracts for a period of (12 months), to trade between 37.9 and 38 pounds per dollar.
Moreover, a Reuters poll conducted on Tuesday revealed annual inflation will rise to 26.7% in February, up from 25.8% in January, marking the highest level of inflation since October 2017, when it reached 30.82%.
Capital Economics predicted that inflation would reach 28.8% in February and stated, "In Egypt, inflation will continue to rise in the coming months, but it is expected to peak soon. The pound's poor performance will continue to drive import inflation."
For more on citizenship topics, click here.
Exclusives