March 6, 2023 9:16 am
What is the theme of International Women's Day (IWD) this year?
Women make up only 22% of AI workers globally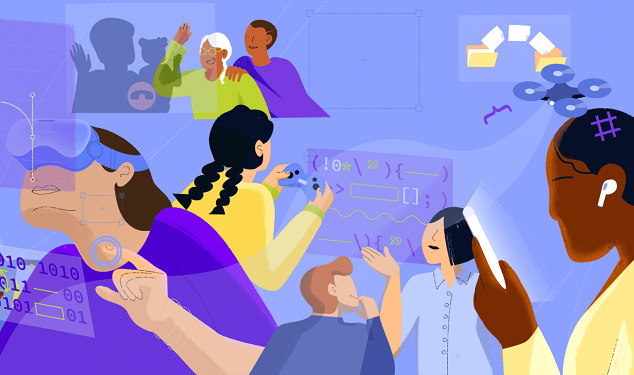 IWD Logo
On International Women's Day (IWD), the 8th of March this year, UN Women and related organizations are celebrating the event under the theme "DigitALL: Innovation and Technology for Gender Equality".
The figures counted by the Commission and published on its official website show the following data:
Women make up only 22 percent of AI workers globally.
A global analysis of 133 AI systems across industries found that 44.2 percent show gender bias.
A survey of women journalists from 125 countries found that 73 percent had experienced online violence while working.
"While the digital revolution has enormous potential to improve social and economic outcomes for all, including women and girls, it also risks perpetuating existing patterns of discrimination and inequality," the UN says on its official website.
37 percent of all women globally do not use the internet, and their exclusion from the digital world has cut GDP by $1 trillion from low- and middle-income countries in the past decade – a loss that will grow to $1.5 trillion by 2025 if no action is insisted.
Although efforts to close these gaps have led to improvements in gender parity, the absolute gap between men and women in internet access has increased by 20 million since 2019.
Read: Empowering UAE women to forge a stronger investment journey
Today, 63 percent of women have access to the internet, compared to 69 percent of men. Women are also less likely to own a mobile phone by 12 percent, a figure that has been virtually unchanged since before the pandemic.
Thus, if women are unable to access the internet and do not feel safe online, they are unable to develop the digital skills needed to engage in digital spaces, reducing their chances of pursuing careers in science, technology, engineering, and mathematics (STEM).
By 2050, 75 percent of jobs are projected to be related to STEM fields. Today, however, women hold only 22 percent of AI positions, to name a few.
"The persistent gender gap in digital access prevents women from unleashing the full potential of technology," says UN Women. "Women's underrepresentation in STEM education and careers remains a major barrier to their participation in technology design and governance. The pervasive threat of online gender-based violence – coupled with a lack of legal recourse – often forces them out of the digital spaces they occupy."
But what are the goals of the theme of International Women's Day 2023?
Quite simply, the potential for innovations that meet women's needs and promote gender equality increases when women and other marginalized groups participate in the development of technology. By contrast, their exclusion has significant financial consequences.
The International Women's Day program includes UN Women, the International Finance Corporation (IFC), the Sustainable Stock Exchanges Initiative (SSE), the United Nations Global Compact and the World Federation of Exchanges collaborating on more than 110 stock exchange events around the world to show their support for women's rights and gender equality around women.
Participating exchanges also took the opportunity to make general commitments to gender equality through the Women's Empowerment Principles (WEPs), encourage listed companies to adopt WEPs and their listing criteria to enhance women's representation on boards, develop sustainability-related linkages with gender norms or gender-focused links, and encourage women to invest.
For more on the economy, click here.
Exclusives