As the UAE continues its preparations to host the historic COP28 later this year, private sector companies of all sizes are locating sustainable business models compatible with their current capacity.
However, amidst the hustle and bustle of carbon reporting, ESG panel discussions and 2050 commitments, Chief Sustainability Officers have neglected to consider one lucrative opportunity to respond to climate change, and even make extra revenue: industrial symbiosis.
Industrial symbiosis has been defined as the association between companies in which the waste or by-products of one become raw materials for another. This definition has expanded to include more underutilized resources, encompassing residues, energy, water, logistics, and assets, such as equipment.
Fundamentally, these synergistic relationships between companies keep resources in productive use for longer, reducing waste and increasing revenue streams through diversification. The formations of industrial symbiosis networks are often between co-located industries. They can emerge as self-organized between the companies, planned approaches (such as those within eco-industrial parks), or facilitated by a third party to increase success rates.
Historically, industrial symbiosis, a subset of the circular economy, has provided a means to mitigate climate change and improve competitiveness for participating businesses. The collaboration of businesses within close proximity provides opportunities for local sourcing to combat increasing raw material costs. It also boosts innovation, reduces costs by co-sharing transport within legal means, and enables co-manufacturing to cut down energy consumption.
Read: Why Saudi availed over 50 industrial investments worth $25 billion
Currently, there are major gaps in global adoption, and this neglected system may provide a competitive opportunity for UAE businesses to take the lead globally.
Global case studies
It should be noted that industrial symbiosis networks are like fingerprints; they may look similar, but no two are identical. The landmark case of Kalundborg Symbiosis in Denmark was a global phenomenon showing what can be accomplished with self-organized symbiosis, and the hard work that accumulates through decades of collaboration.
Annually, the businesses benefit from 14 million euros in socio-economic savings, 635 million tons of CO2e reduction, and 87,000 tons of material, amongst many other things.
Elsewhere, the facilitated case of The United Kingdom's National Industrial Symbiosis Programme (NISP) has witnessed savings of over 5.1 billion AED in costs, generated another 5.1 billion AED in sales, and simultaneously yielded climate-related benefits such as a reduction of 39 million tonnes of CO2, over seven years.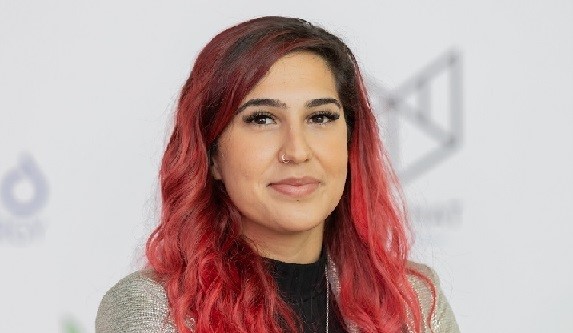 Location, location, location
Whilst the UAE holds a strong track record for exports due to its proximity to significant markets in Asia, the Middle East, and Africa, localization provides a major focal point going forward.
The country cemented its position as a regional leader of industrial zones, topping the regional charts with 47 industrial zones. With ongoing commitments to localization, such as the Make it in the Emirates initiative (a public-private partnership delivering top-class training for SMEs), the manufacturing value chain holds clear opportunities to participate in synergistic relationships.
UAE's manufacturing sector alone added $35 billion to the country's GDP in 2020, with a CAGR of 3-6%. The UAE's economic forecast projects a continuing growth trajectory, which has seen an increase of 80% over the last 10 years. Indeed, the clustered approach provides a major enabler of symbiotic exchanges: local industrial clusters – making it easy for companies to access lower-value materials that overcome the challenges of high transport prices. An opportunity that not many other countries have – exchanges that can move seamlessly between various zones between a rich diversity of industries making up the very fabric of the economy.
With the UAE's focus on diversification, it is the right time to begin comprehensive mapping of material flows and side streams on a local and regional level, securing supplies and stimulating resource diversification. Moreover, open forums for collaboration, mutual trust, and capacity-building can be the key determinants of successful symbiosis.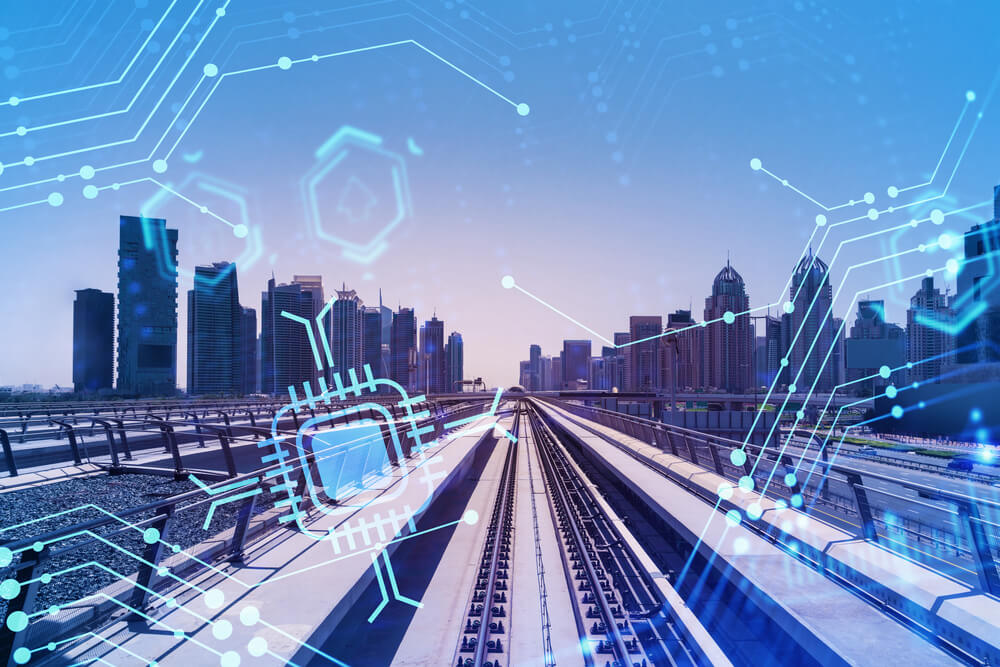 Strong digitization capacity
Earlier this year, a Boston Consulting Group (BCG) report outlined that the UAE ranked in the top 3 global economies for superior digital government services. This could represent a significant advantage in industrial symbiosis development through enabling technologies, such as circular platforms for resource exchange and 4IR technologies.
Mobile phone and internet penetration rates are already high and growing, and this offers an opportunity for advanced manufacturing to thrive in increasingly complicated business ecosystems. The responsiveness and access to critical government services allow for ease of doing business and ensure adherence to local waste management laws on both a local and federal level.
While other jurisdictions have struggled to secure critical mass for these digital technologies, UAE businesses have the advantage of fertile ground for these enablers to meet zero-waste-to-landfill goals and optimize resources.
The circular economy at large cannot be divorced from any sustainability strategies. The Ellen Macarthur Foundation highlighted that the adoption of circular business models in just five key sectors (aluminum, plastics, food, and cement) could eliminate almost half of the remaining emissions from the production of goods – that is, 9.3 billion tons of CO2 equivalent in 2050 – the same as cutting all current emissions from transport to absolutely zero.
Industrial symbiosis, a more laser-focused, ecosystem approach, offers a compelling model to meet the requirements of the Paris Agreement and reduce the 45% of global greenhouse gas emissions produced by the production of materials, products, and food, with a clear commercial case. More importantly, it allows companies to transform their rhetoric into tangible results, bringing net-zero aims into plain sight.
For more on industry, click here.