November 4, 2022 11:02 am
Will methane reduction plans "spread" during COP27?
Methane is solely responsible for 30% of global warming.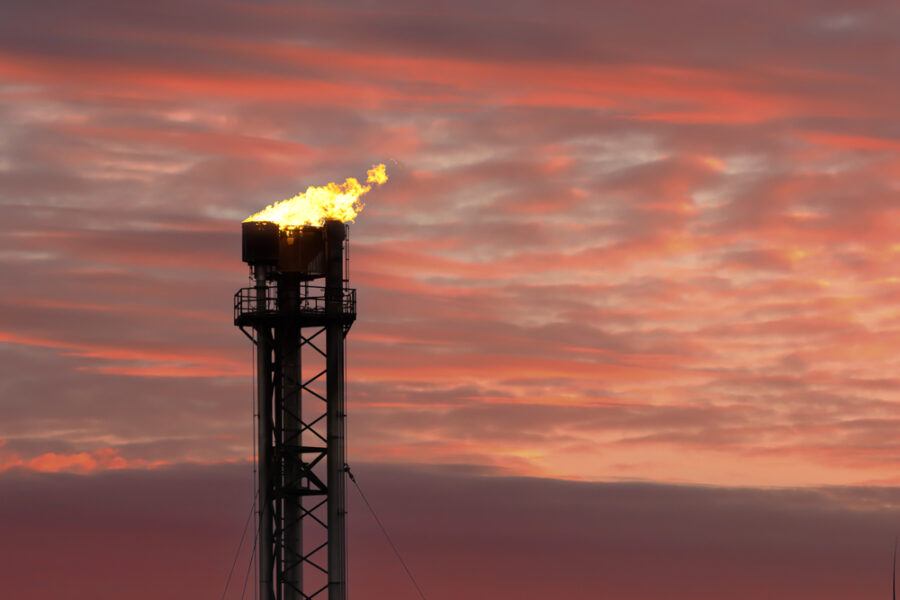 Methane emissions are solely responsible for 30 percent of the planet's global warming
The United Nations Climate Change Conference COP 27 will be held in Sharm el-Sheikh on Sunday. It will be the twenty-seventh session since 1995 in which world leaders will come together to confront global warming.
The world understands that climate change is a threat and that the main cause is the use of fossil fuels, greenhouse methane emissions, and other industrial activities.
Carbon dioxide is not the only enemy at the top of the ranking list in the fight against global warming. Methane, which has long been neglected, is a gas with 80 times more heat retention than carbon dioxide, and while resisting it remains easier and faster than CO2, its emissions are currently at record highs.
High methane emissions do not bode well, as it is a highly polluting gas that is solely responsible for 30 percent of the planet's global warming.
About 60 percent of the methane gas in the atmosphere comes from industrial sources, including oil and gas pipelines and exploration sites, as well as commercial animal production farms, croplands, and landfills.
Studies are increasingly showing that reducing methane emissions is vital to keeping the planet's warming within two degrees, Celsius higher than in the pre-industrial era, in order to avoid the worst effects of climate change.
The World Meteorological Organization recently revealed that methane emissions made an "unprecedented jump" in 2021, reaching a record high.
While the United Nations Environment Agency said more than 80 oil and gas companies around the world had committed to measuring and reducing methane emissions, it stressed that more needed to be done.
Hence, the statement of a US official on the eve of the summit is of great importance, when it was revealed that 40 of the 119 countries that pledged last year to reduce methane emissions will show their plans to do so at the climate summit.
At a climate summit in Glasgow, Scotland, more than a hundred countries pledged to cut methane emissions by 30 percent by 2030 from 2020 levels. China and India, the world's two largest methane emitters, have not signed the pledge.
Although it did not sign the pledge, China agreed last year, in a joint declaration with the United States, to develop a comprehensive national plan to control and reduce emissions. Nothing has been achieved since then, and the fear that tensions between Washington and Beijing over Taiwan and the Russo-Ukrainian war will freeze joint cooperation on climate change.
Read more:OGCI: Urgently acting on climate warming, carbon capture
The UN
On the eve of the summit, a report released by the United Nations Environment Programme (UNEP) today said that as the pace of climate impacts around the world accelerates, countries must increase funding and implement actions designed to help vulnerable countries and communities adapt to the climate storm.
UN Secretary-General António Guterres announced that adaptation needs in the developing world are expected to increase to as much as $340 billion a year by 2030. However, adaptation support today amounts to less than a tenth of that amount. The most vulnerable people and communities pay the price. This is "unacceptable".
Inger Anderson, Executive Director of the United Nations Environment Program (UNEP), said: "Climate change is hitting humanity, blow after blow, as we have seen throughout 2022, mostly represented by floods that have plunged much of Pakistan underwater… "The world must urgently reduce greenhouse gas emissions to reduce the effects of climate change."
According to the UNEP Emissions Gap Report, nationally determined (emissions) contributions under the Paris Agreement indicate global warming to reach 2.4 to 2.6 °C by the end of the century. Research by the Intergovernmental Panel on Climate Change suggests that climate risks will increase with every tenth of a degree Celsius.
International adaptation financing flows to developing countries are 5 to 10 times less than estimated needs and the gap continues to widen. International adaptation financing flows to developing countries amounted to $29 billion in 2020, as reported by donor countries, an increase of 4 percent over 2019.
Pooled adaptation and mitigation funding flows in 2020 fell by at least $17 billion from the $100 billion pledged to developing countries.
Estimated annual adaptation needs are estimated at $160-$340 billion by 2030 and $315-$565 billion by 2050.
"A significant acceleration in these flows is needed if we are to meet the doubling of financial flows for 2019 by 2025, as urged by the Glasgow Climate Charter," the UN report said.
Exclusives