August 16, 2022 1:03 pm
Will the CBE increase or fix interest rates Thursday?
"Fitch" expects 300 basis points rise in upcoming meetings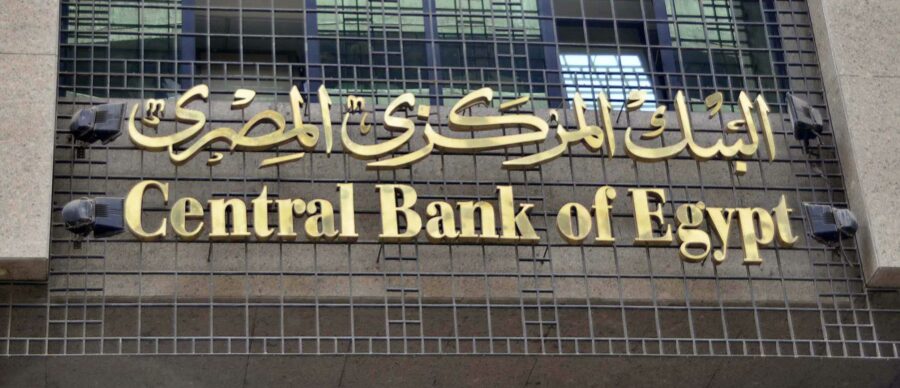 Confusion about the CBE decision on Thursday
Attention is focused on the meeting of the Central Bank of Egypt on Thursday, and whether it will decide on a new increase in the interest rate on deposits and lending, or fix it at the level it is today.
In its last meeting on June 23, the Monetary Policy Committee of the Central Bank of Egypt decided to fix interest rates at 11.25 percent for overnight deposits and 12.25 percent for overnight lending. It raised 200 basis points in May, saying the central bank was trying to contain inflation expectations after prices jumped to their fastest in three years.
The Egyptian economy is suffering greatly as a result of the repercussions of the Russian-Ukrainian war after it almost recovered from the Coronavirus crisis.
A Reuters poll on Monday expected the Central Bank of Egypt to raise the overnight deposit rate by 50 basis points while working to keep inflation under control.
According to the average expectations in the opinion poll, which included 15 analysts, the Central Bank will raise interest rates on deposits to 11.75 percent and the lending rate to 12.75 percent at Thursday's meeting.
While "Bloomberg" quoted the expectations of investment banks in Egypt as follows: 9 of these banks expected the Central Bank to raise interest rates, 5 of them estimated that the increase would be by 100 basis points, and 2 predicted 200 basis points, while 2 others predicted an increase of 50 basis points. Meanwhile, 5 expected the Central Bank of Egypt to maintain interest rates in anticipation of inflation figures for August.
And "Fitch" agency had recently expected that the Monetary Policy Committee would resort to raising interest rates by about 300 basis points during its remaining meetings in 2022, especially with the decline in domestic economic activity and the continued rise in inflation.
BNP Paribas quoted researchers expected the central bank to raise interest rates by at least 100 basis points at each of its remaining meetings in August and November, anticipating inflation to rise again and reach its peak at 17.7 percent in October.
The annual urban consumer price inflation in Egypt accelerated to 13.6 percent on an annual basis, higher than expected in July from 13.2 percent in June. Core inflation jumped to 13.3 percent in May from 11.9 percent in April.
The Central Bank of Egypt has an inflation target range of 5 to 9 percent but said in June that it would withstand a higher level until beyond the fourth quarter.
Raising interest rates would increase borrowing costs and encourage some to save rather than invest. However, "Fitch" believes that the increase in foreign investments as a result of raising interest rates will offset some of the negative effects on the economic sector.
Negotiating with the IMF
At this time, it seems that Cairo's negotiations with the International Monetary Fund to secure a new financing program are proceeding slowly in light of the latter's strict conditions.
The Fund has said that Egypt needs to make decisive progress on deeper financial and structural reforms to enhance the competitiveness of the economy and make it more resilient to shocks if it wants to obtain a loan from it.
Meanwhile, press information reported that Egypt is considering obtaining a loan of about 2.5 billion dollars from a number of regional and international banks, amid intensifying economic pressure on the state and the pound as a result of the flight of hot money.
Egyptian Prime Minister Mostafa Madbouly had revealed that nearly 20 billion dollars had gone out of Egypt since the beginning of the year and ahead of the economic crisis.
Exclusives